We ended up buying a membership to the Tulsa Air and Space Museum because memberships usually make more sense than paying what it costs for our large family to go once.
I am glad we did because part of the museum was not open.
It would have been really annoying if we did not have the option to come back anyway because it is a really small museum so part of it being closed is a bigger deal than if it was a larger one.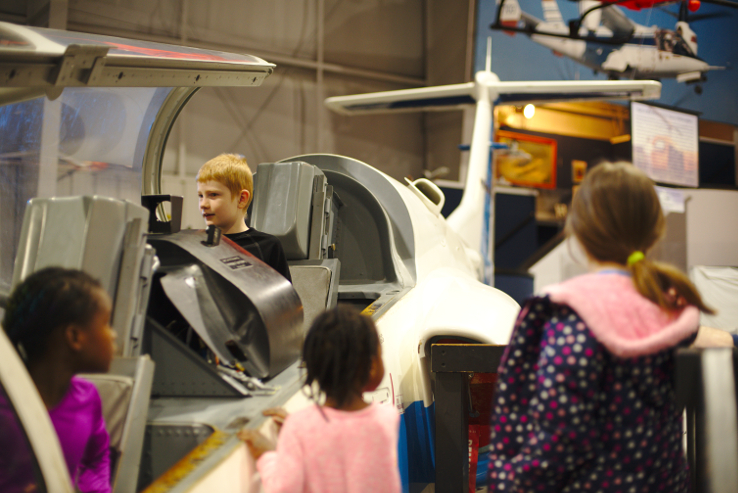 That being said, the staff in the museum were amazing.
They had so much knowledge and shared it over and over with my kids!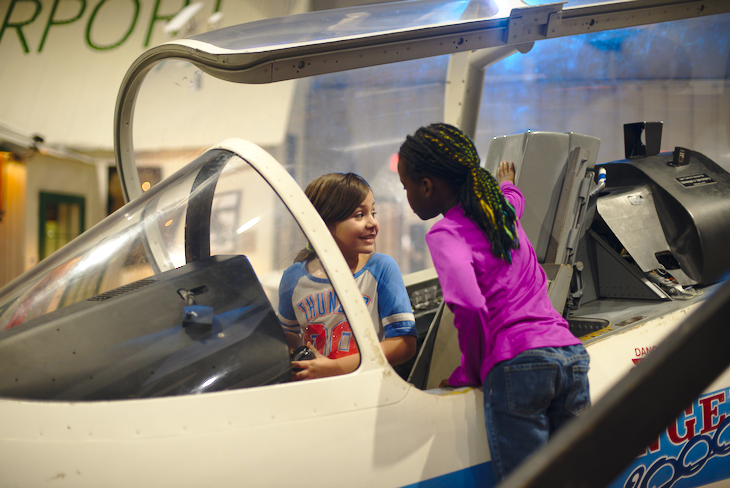 They would just finish explaining something to one set of my kids and then turn around and do the same with next set.
Sometimes doing the same thing three times.
And he treated even my littlest like they could do it.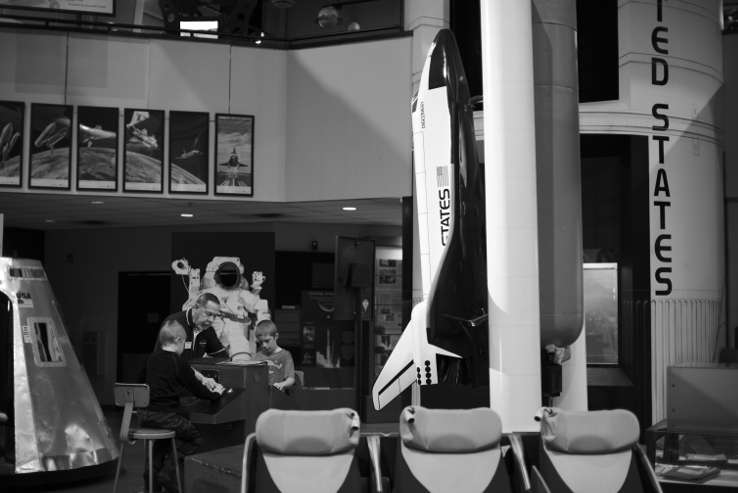 Although it is a small museum there are several hands-on things to do.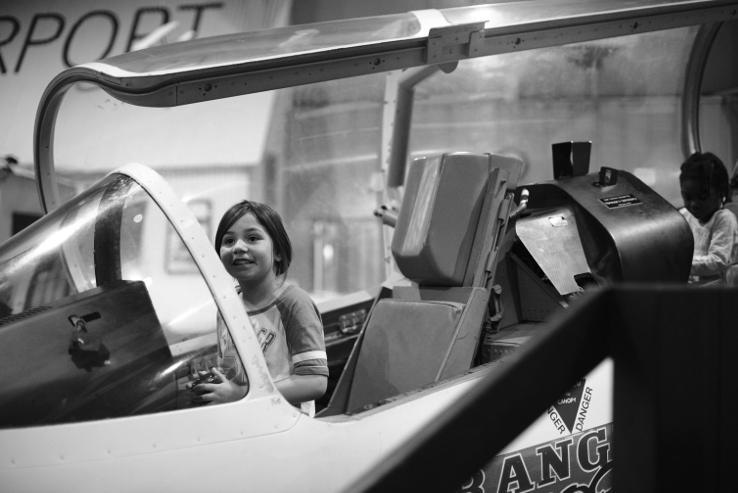 He helped them to "land" this hot air balloon.
You stand inside a hot air balloon basket and have to pull the ropes at the right time to land on a bullseye.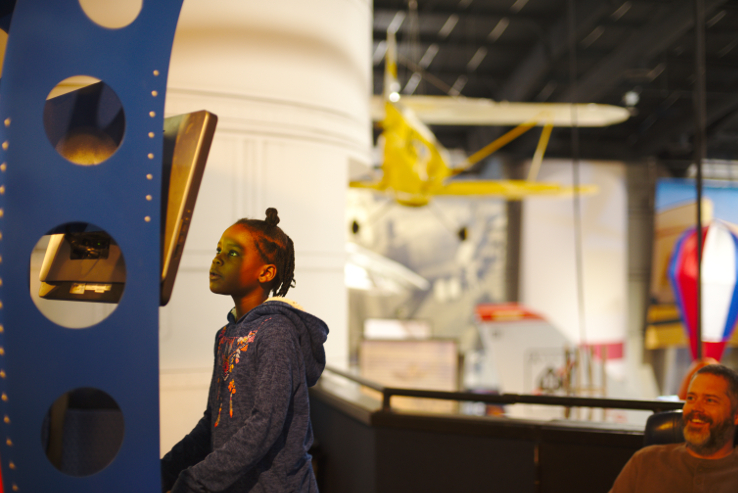 There is a small kids area upstairs.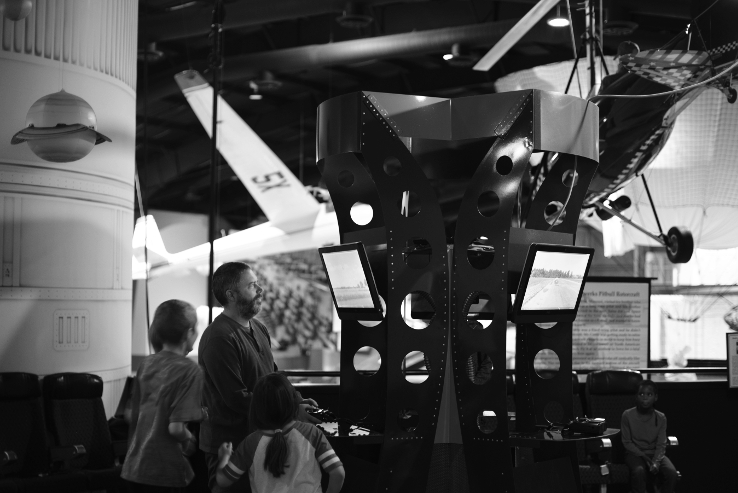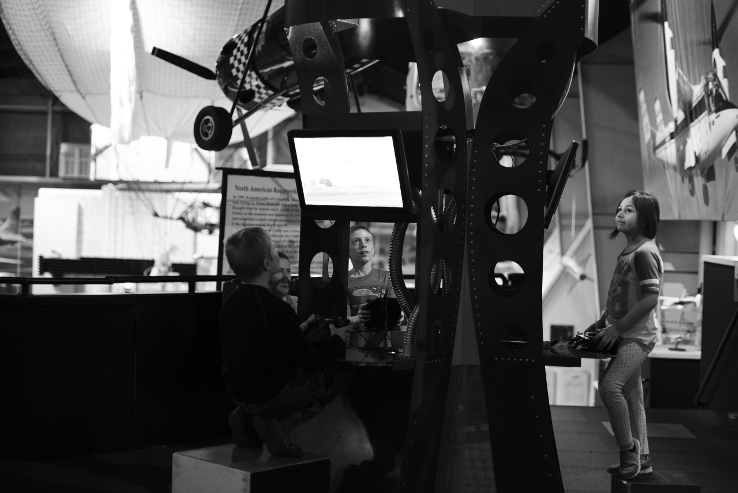 This is the look she gets every time I take too many pics of her.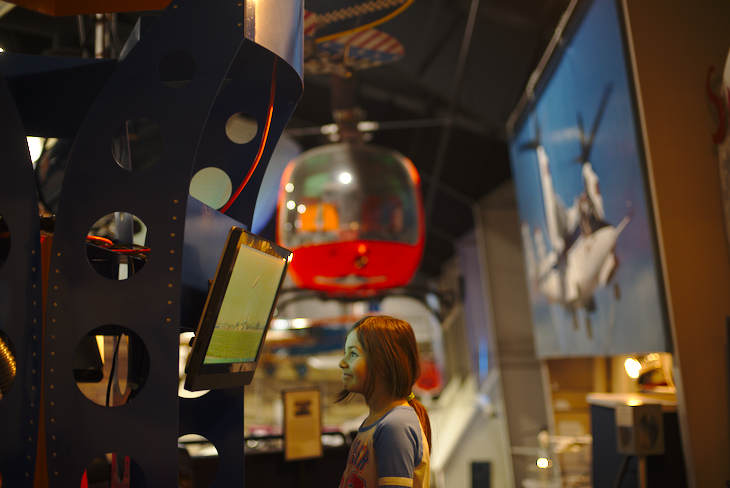 They have a really nice planetarium also and the show was pretty good.
They ended up adding some stuff to the show and it got a bit long for some of mine.
I also get motion sick from those shows.
Ha
I am excited about going back when we are studying about the Space Race next month!
I am actually happy we went before we started our study as well.
I have found that if you introduce a subject in a fun way before you study it, kids have an easier time learning about it.
How do you get your kids interested in subjects?