Last weekend was a little different than the one before it.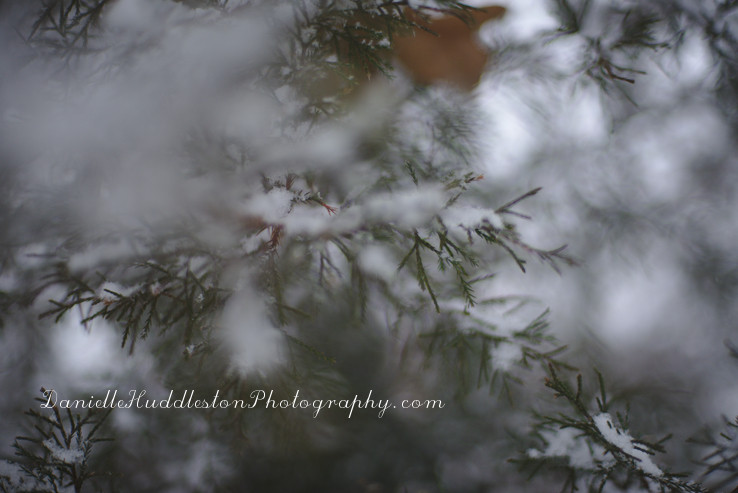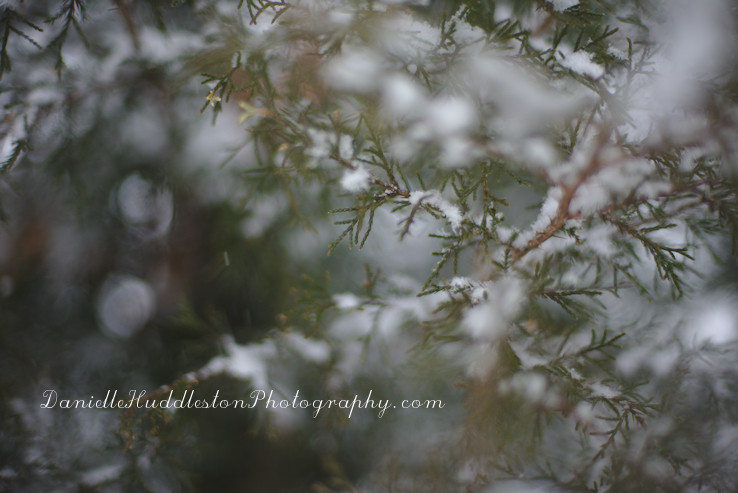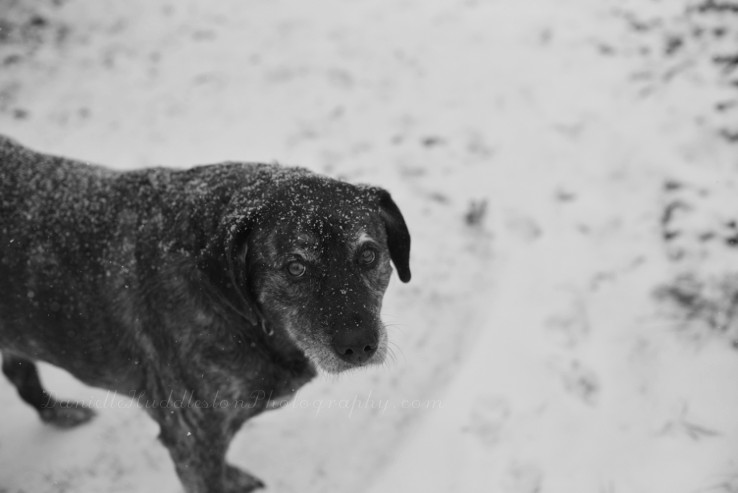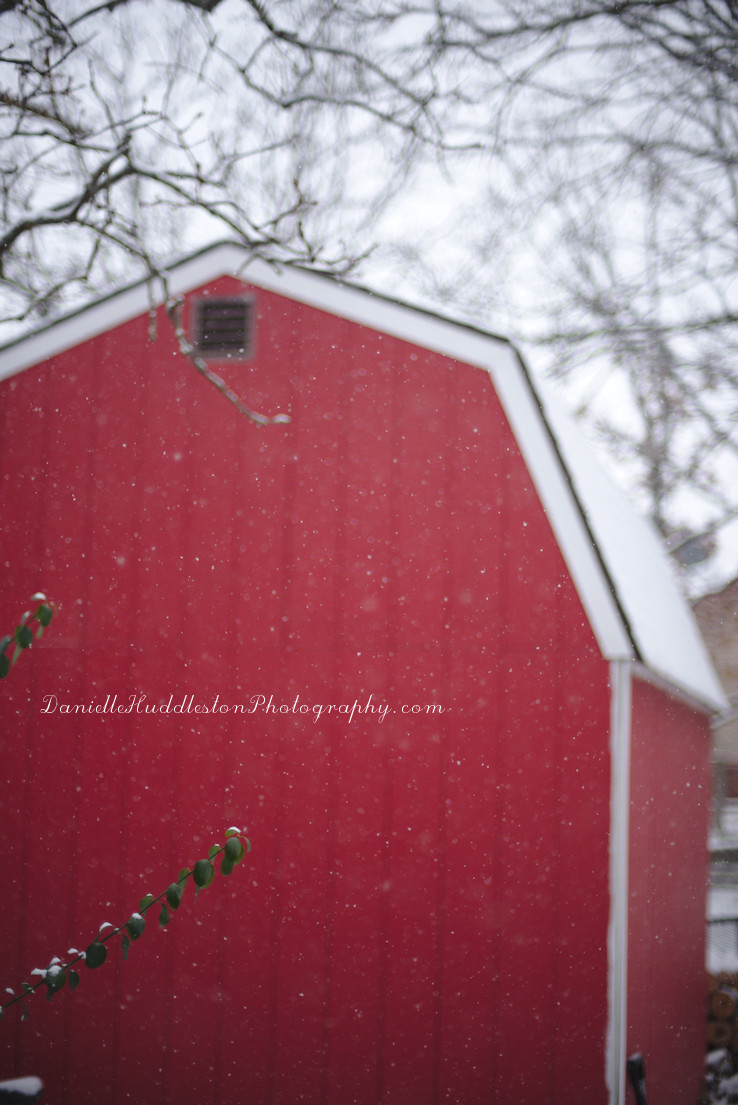 My husband thought that the snowy Saturday was a perfect time to go get some logs.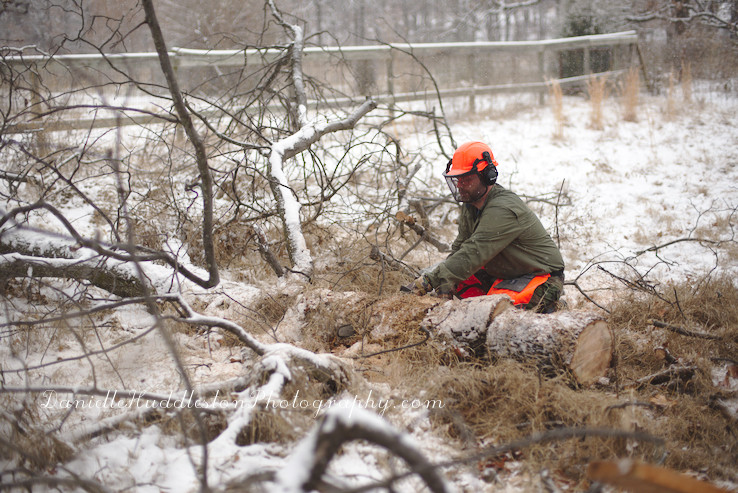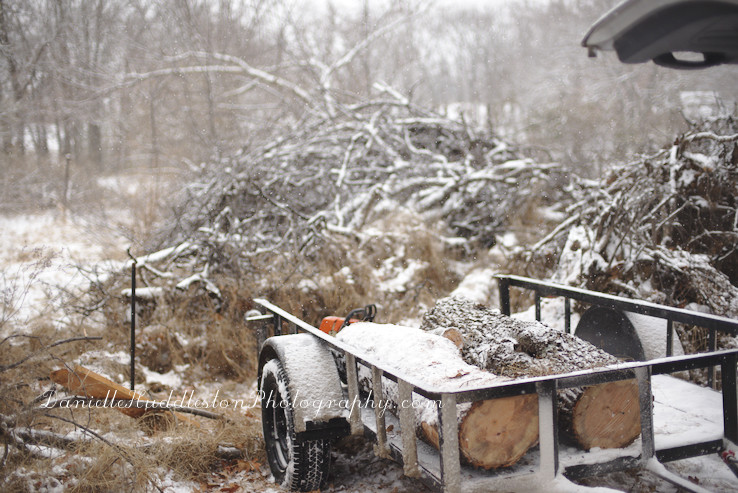 It did make for a pretty backdrop.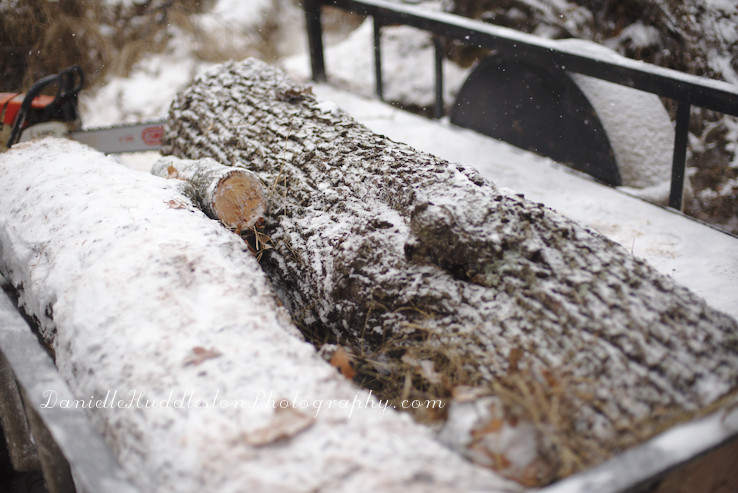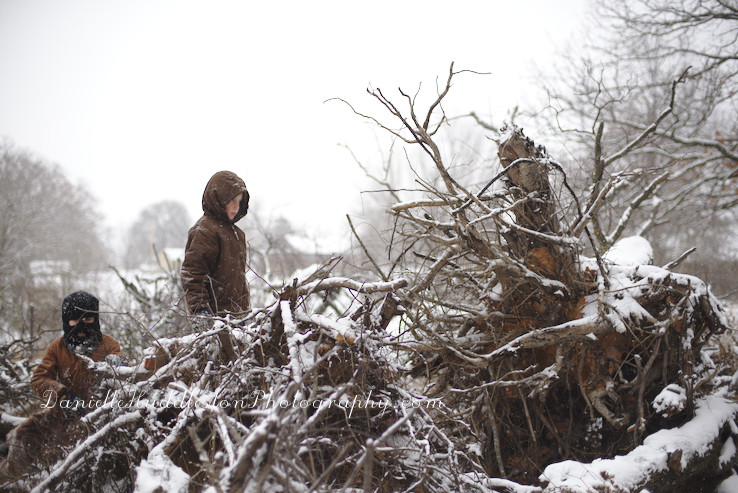 My adventure loving boys enjoyed the obstacle course.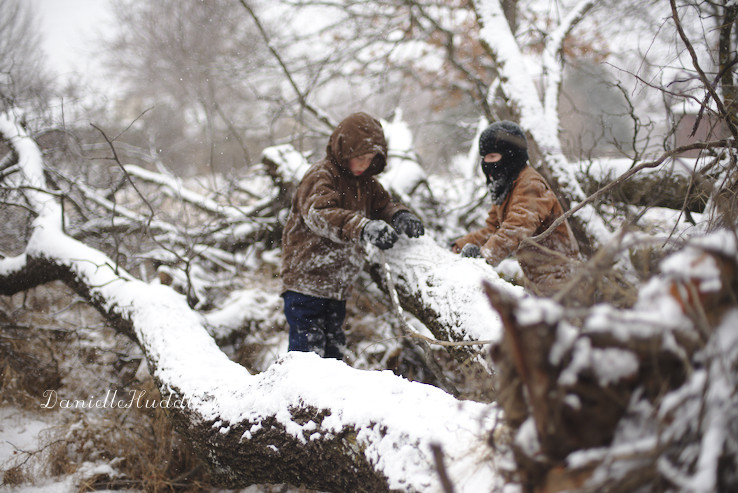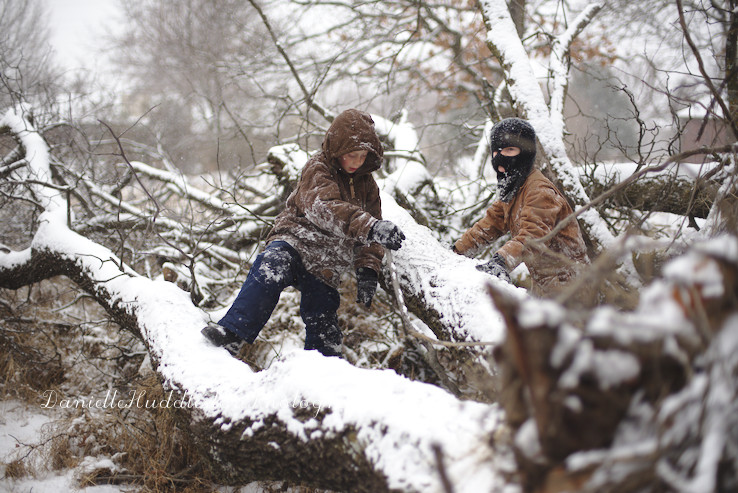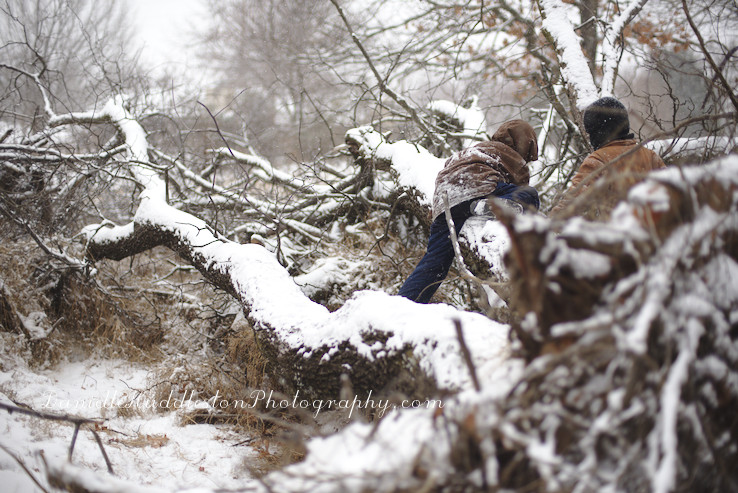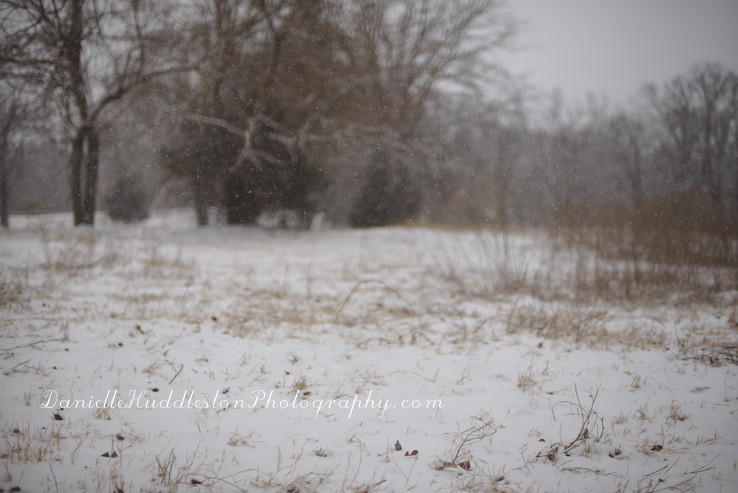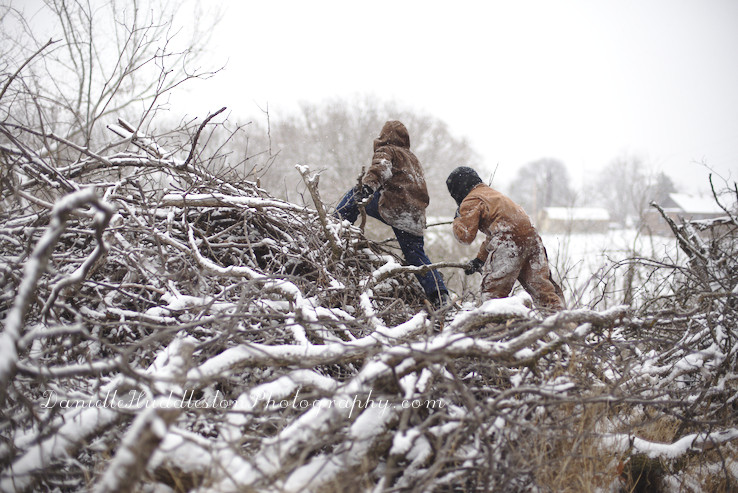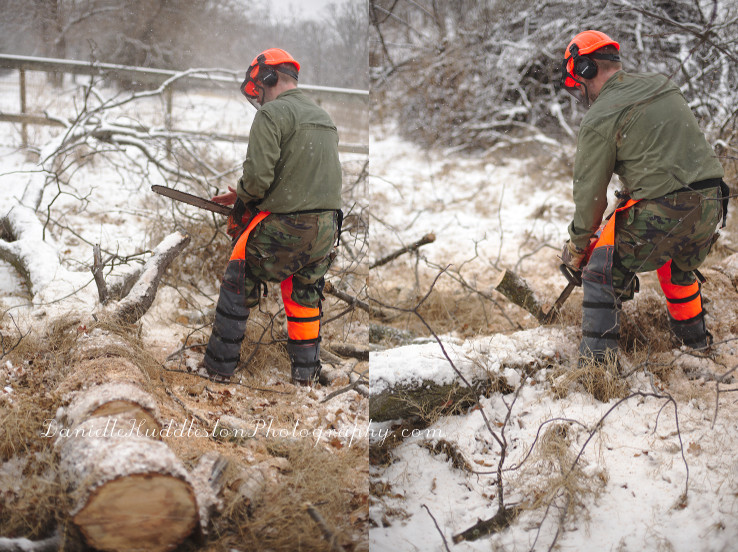 This boy insists on covering his face when it is cold.
Something about keeping warm.
Crazy.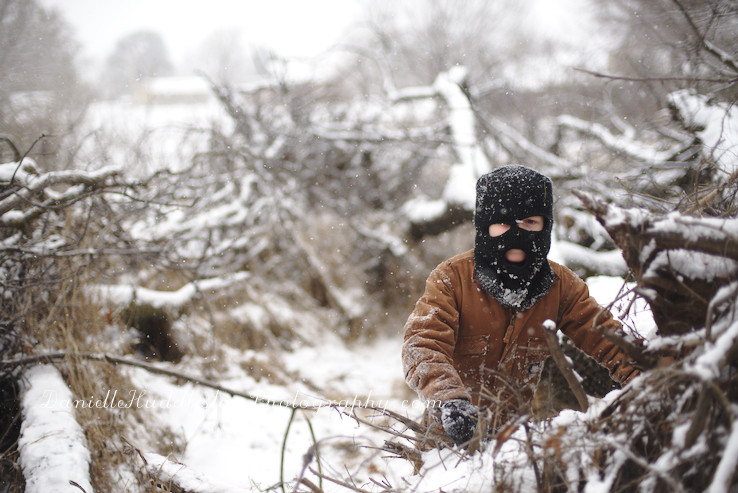 Doesn't he understand I need pictures of his cute face?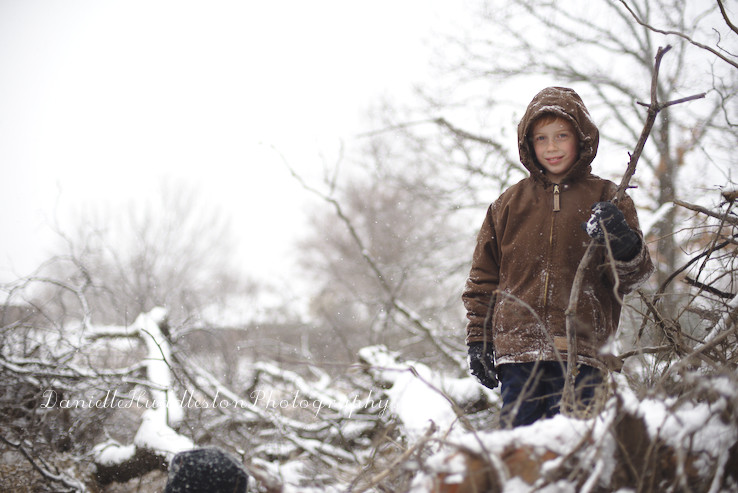 At least my oldest understands.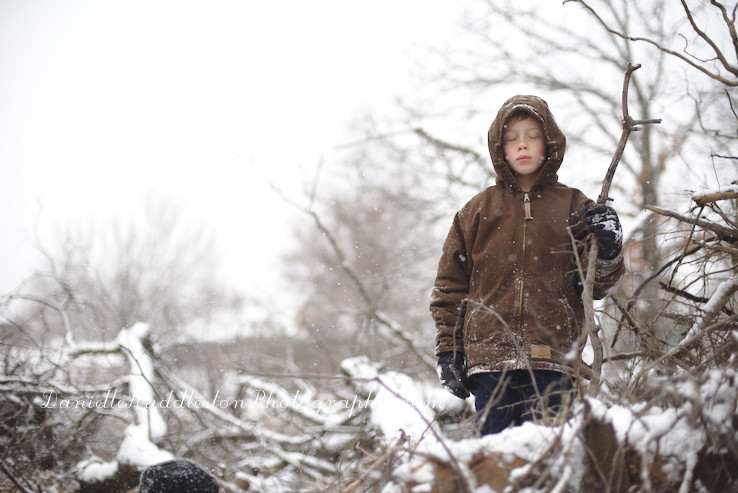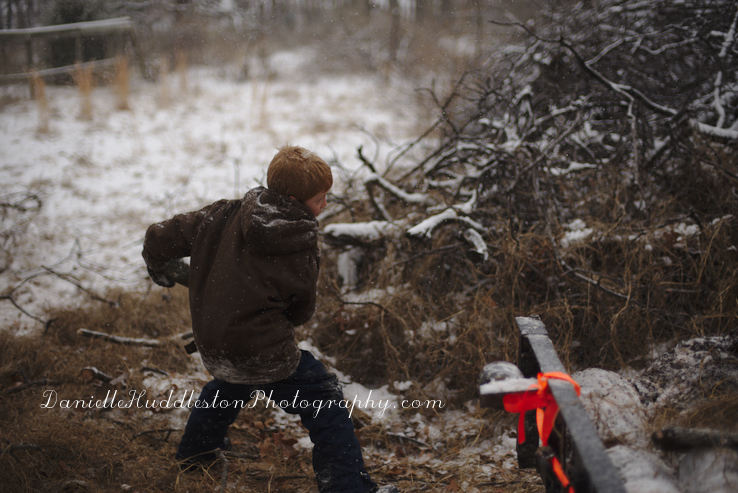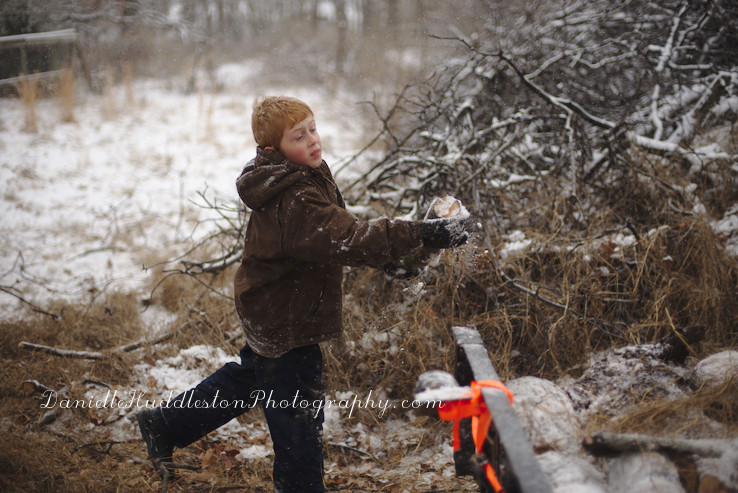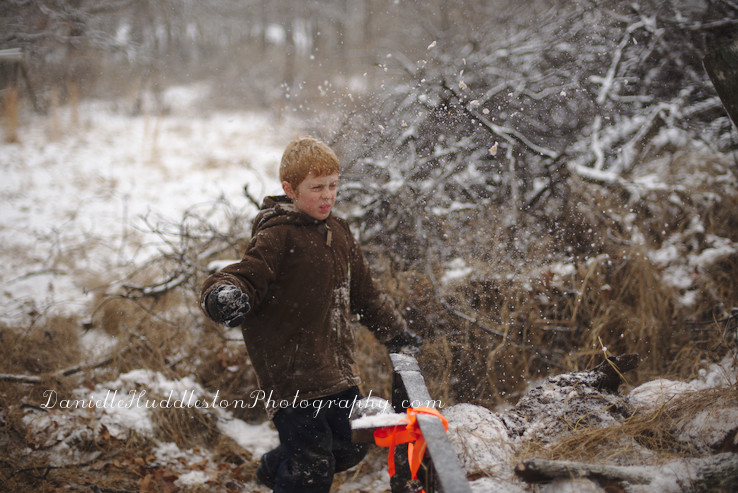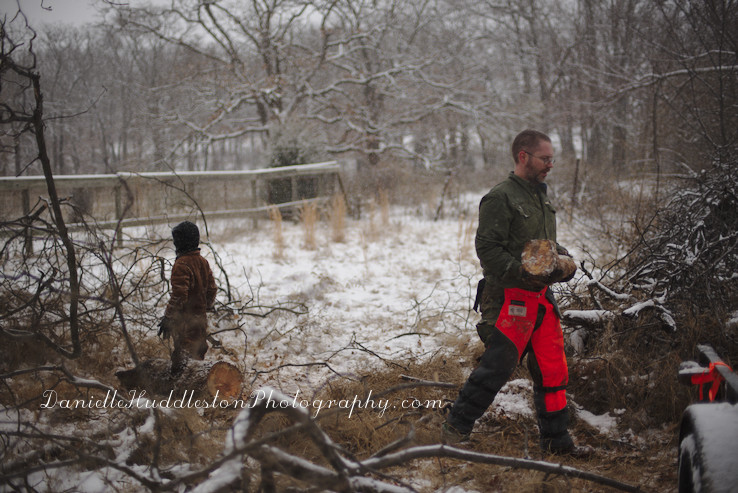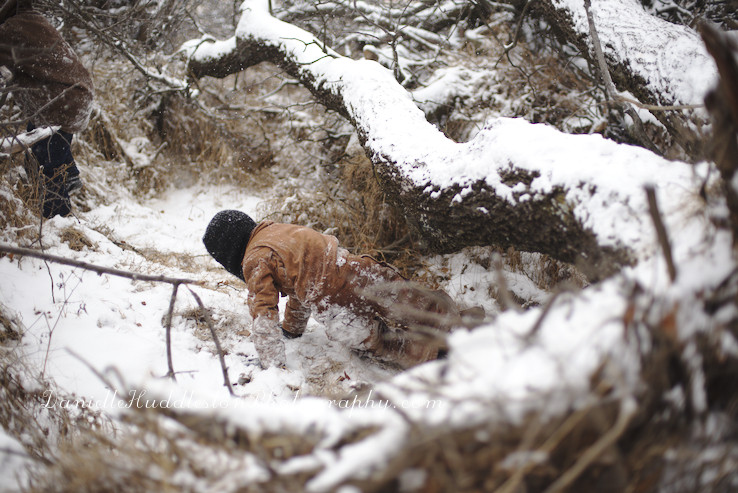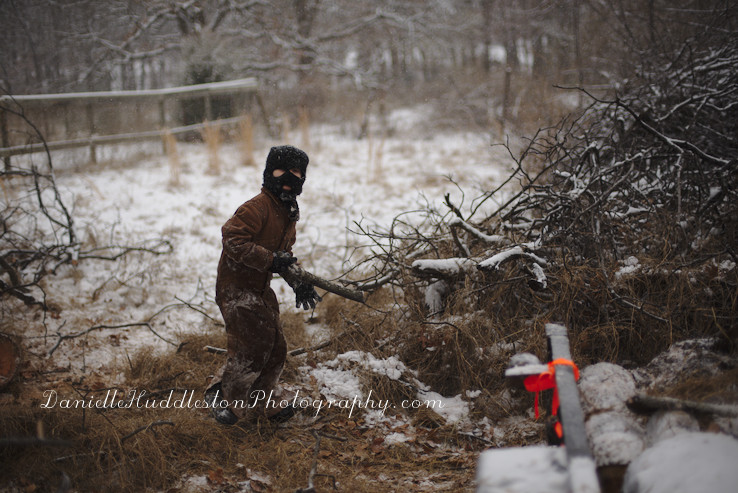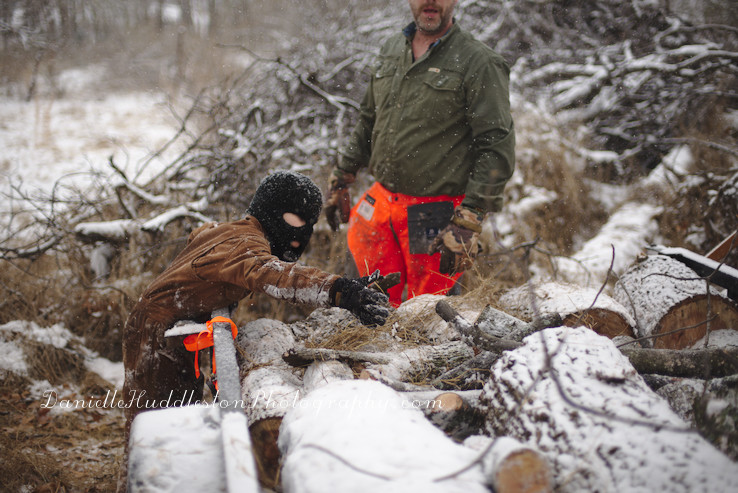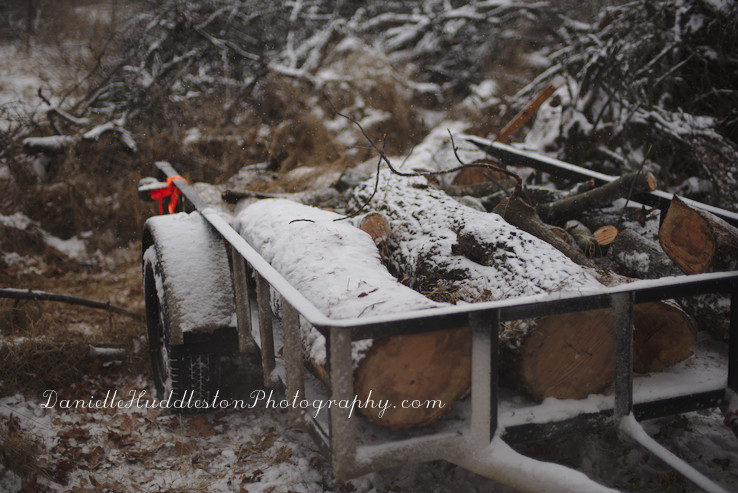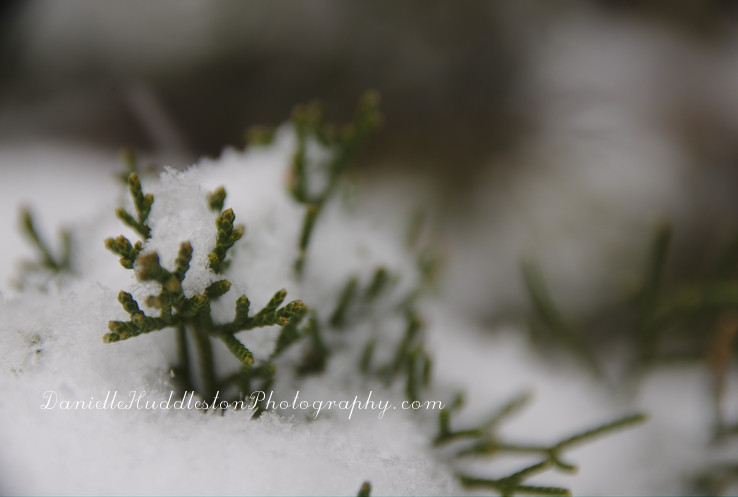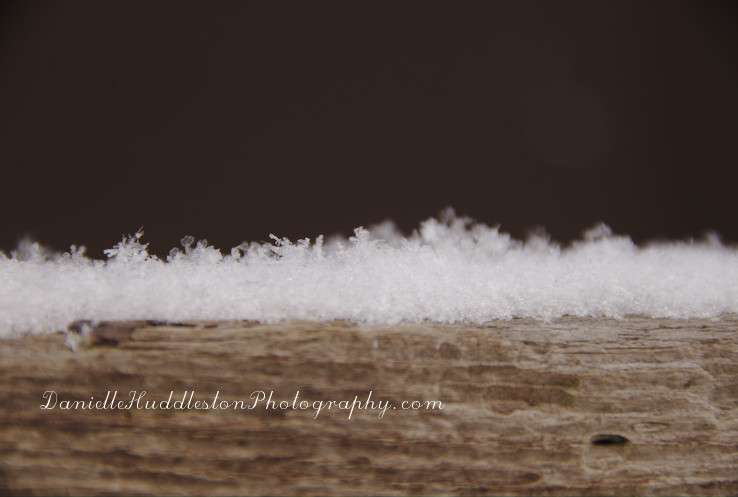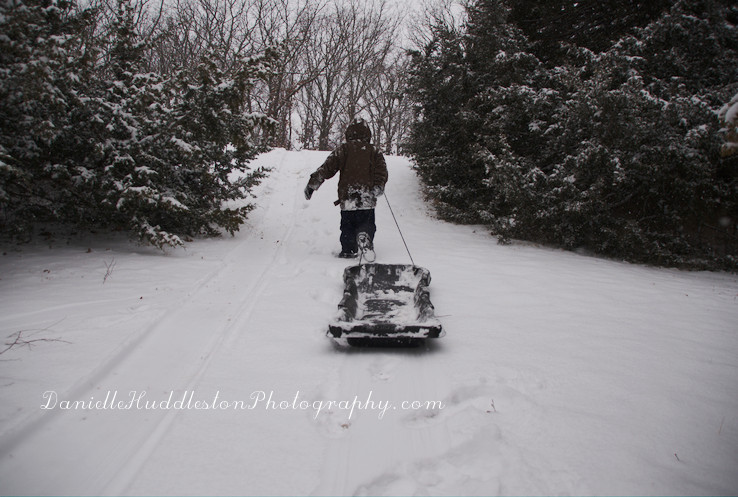 Of course there was sledding when we got home!
What do you like to do when it snows?