We went camping again last weekend!
Sometimes it seems like way too much work but usually when we get there and start seeing new things it all feels worth it.
Eventually…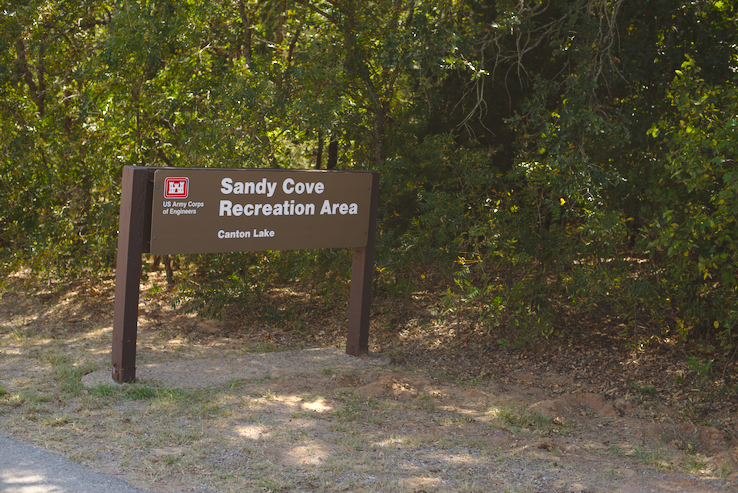 We stayed at the Sandy Cove Recreation Area because it was close to an event we wanted to go to.
Electric hookup only and no dump station.
They do have places for you to get water though.
It was pretty much the only one I could find online and I was not sure what to expect.
I did not expect beautiful camping sites and the best swimming beach I have found so far in Oklahoma.
The only problem with this campground is there are a LOT of sand burs.
I never really knew about sand burs until I moved to Oklahoma.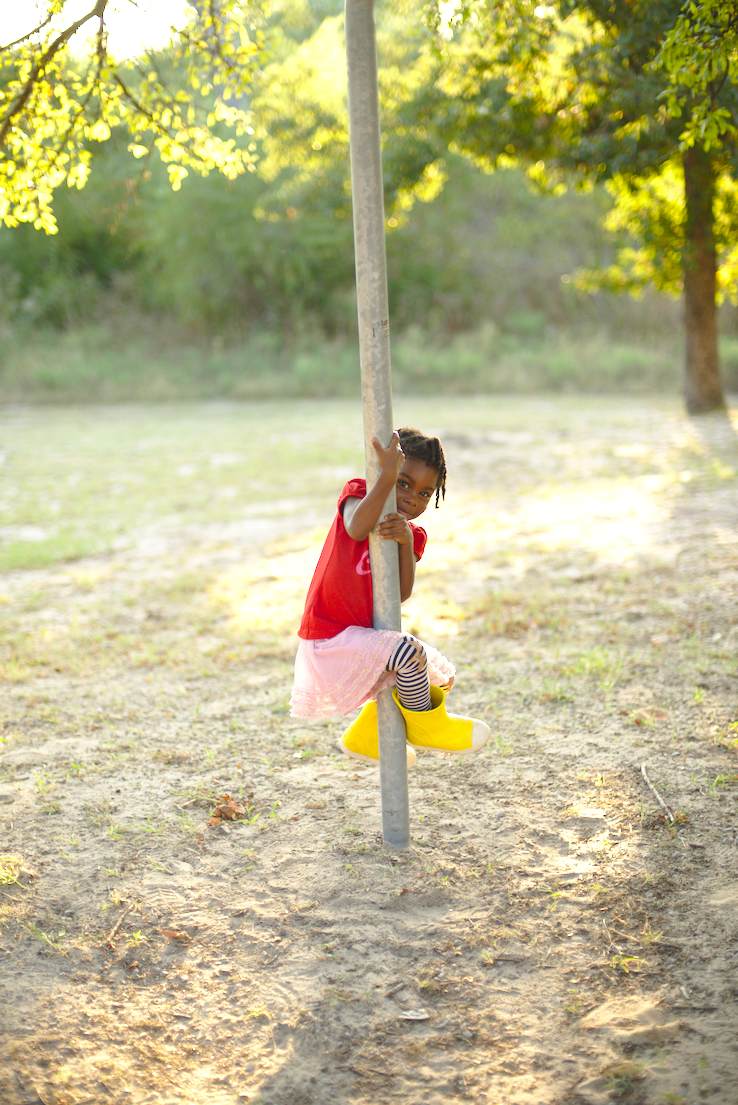 They got on everything and everyone.
I kind of got used to stepping down and wincing.
One of our twins rolled in a bunch of them right when we got to the campsite.
Fun.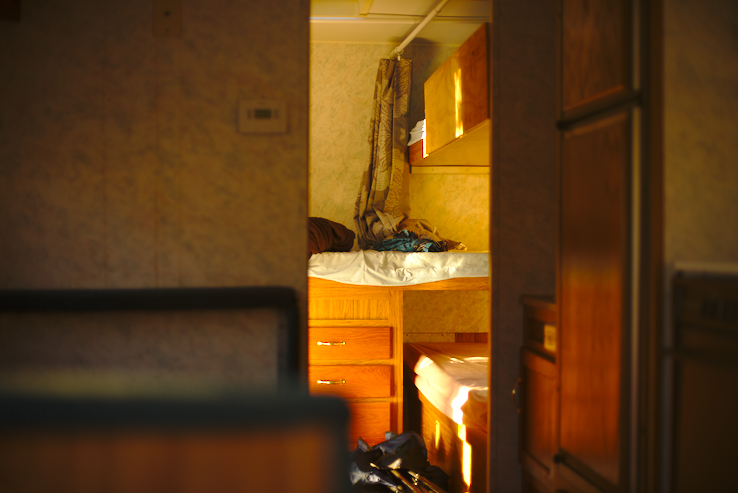 It seems like they show up in late summer and fall so if you wanted to avoid them spring should be fine.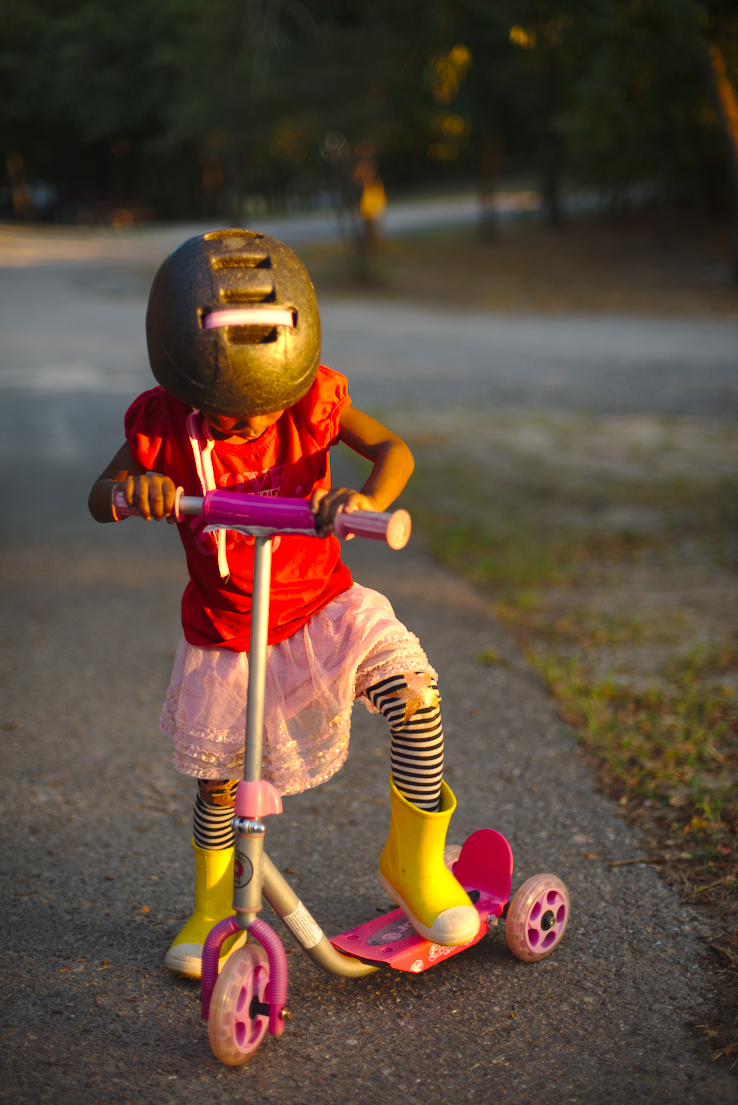 This was our first time bringing skooters and longboards camping with us.
I have been hesitant because we already have to bring a lot for 7 people so I did not want to add more stuff…
But they kept the kids pretty occupied while at the campsite.
Pretty sure they are worth it for the few moments of peace.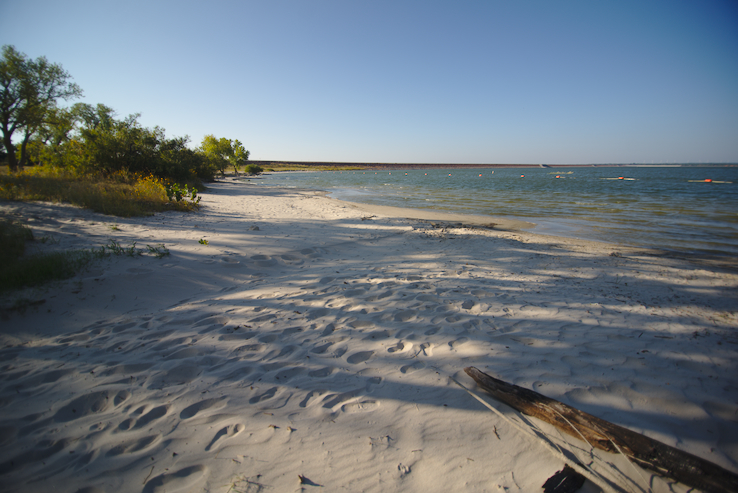 I was still not completely sold on our campground but then I saw the beach…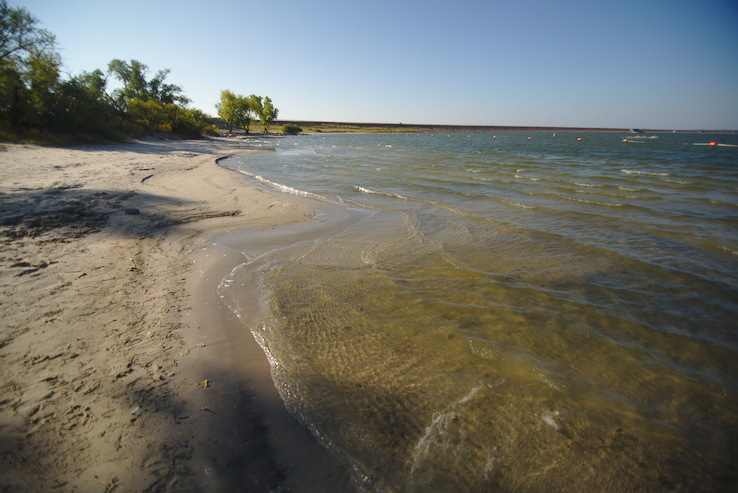 I have been looking for a swimming beach like this for a long time.
It was amazing.
Beautiful soft sand, clear water.
Magic.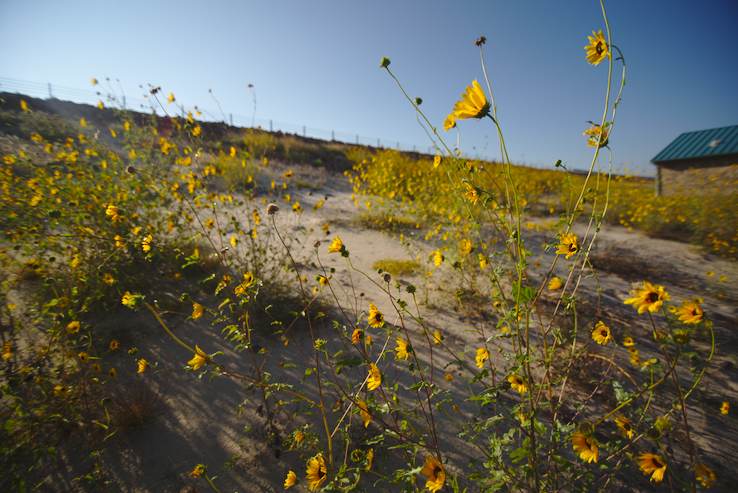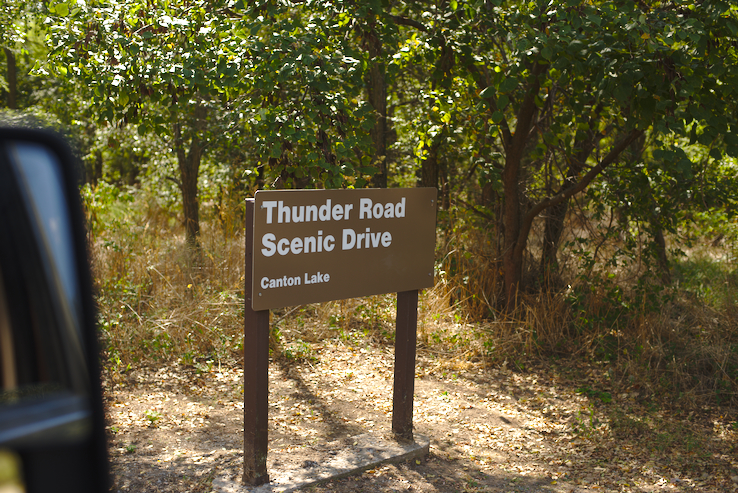 There was also a pretty scenic drive right next to the campground that I did not know about!
We made time for swimming the next day!
I did not bring a swimsuit and decided to swim in my clothes because it was just too pretty to miss out on.
Little bit loved the water but her okie blood got the best of her and she got cold.
Because it was not 100 degrees out…
Thankfully there were not many sand burs on the beach.
Lots of soft sand though.
Doesn't this sand look amazing?!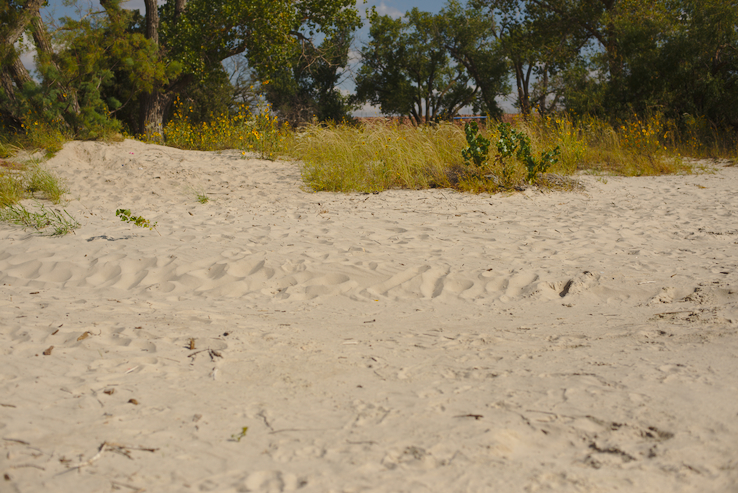 We had been in the sun a lot that day.
I thought I would be fine since it was the end of September but I ended up getting fried…
That's okay, I look cute as a tomato.
I could not stop smiling at this water.
My second oldest found a log and pretty much lived out every boys fantasy.
Sailing on a log on a lake.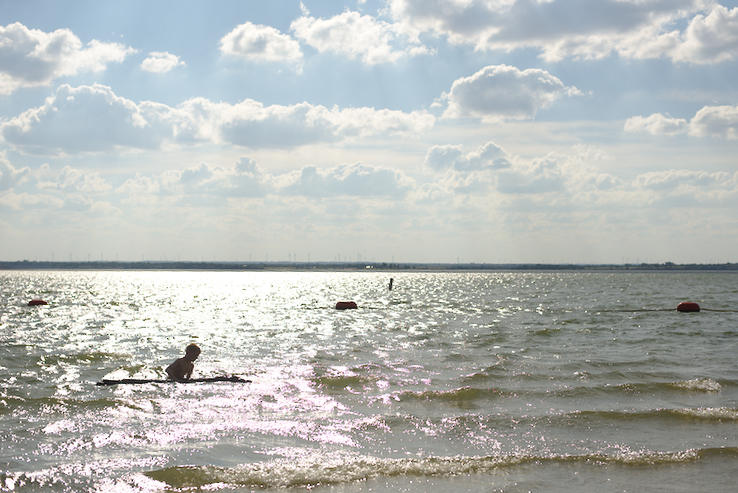 We finally had to leave so we could eat dinner.
I don't even attempt to have 5 kids eat in a camper.
I feel like that is asking for trouble so I am glad that all of our stops so far have had picnic tables.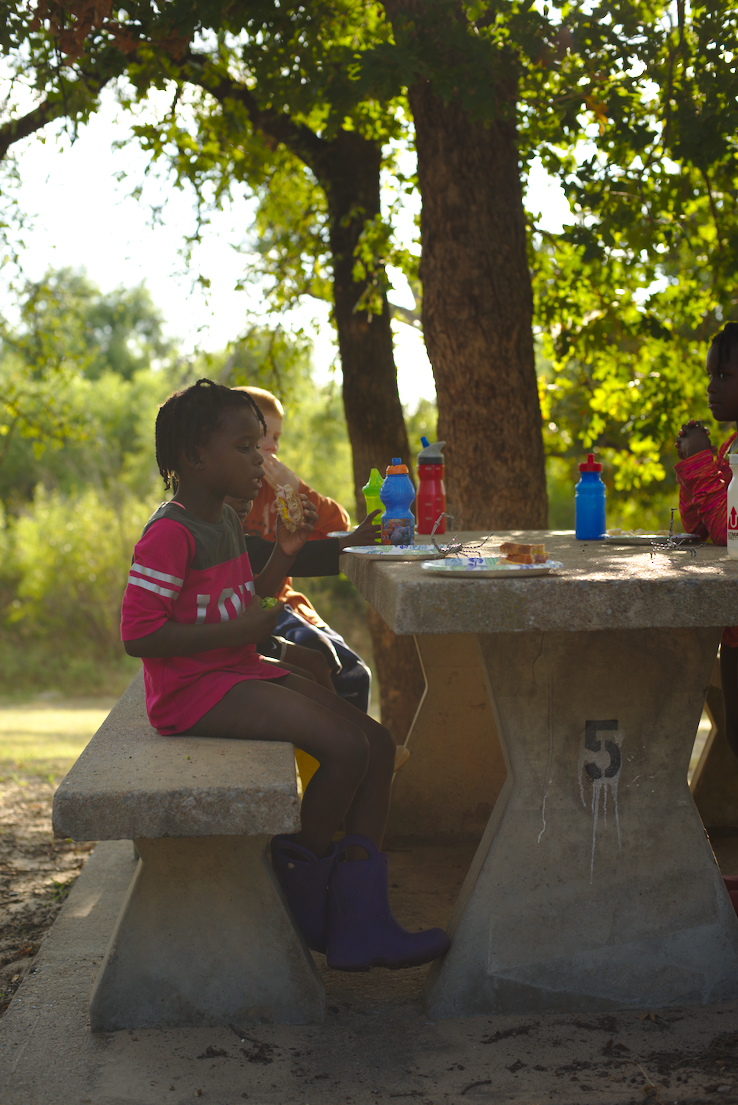 2 nights did not seem like enough time!
One more look at that beautiful beach!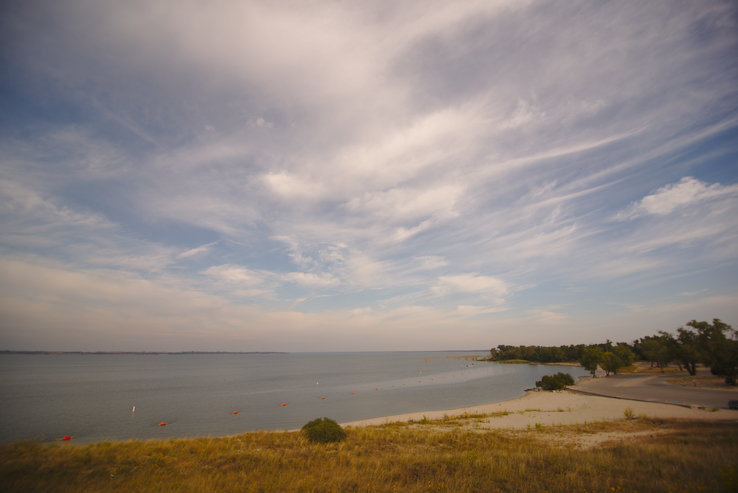 If you have a family that likes to swim, you need to put this place on your list.
It is worth the drive!
Tags: camper, camping, clear water beach Oklahoma, Oklahoma, sandy beach, Sandy Cove, swimming