I heard about the Palo Duro Canyon from clients several years ago and have been wanting to check it out since!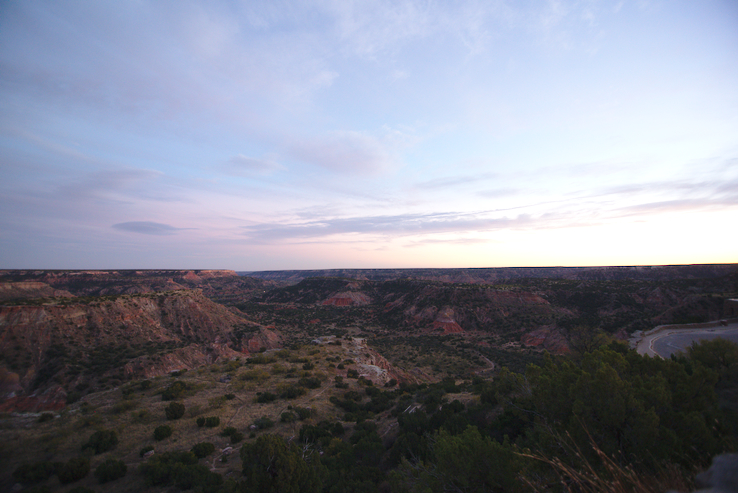 We arrived as the sun was setting and it was beautiful!
The next morning was foggy and still so pretty.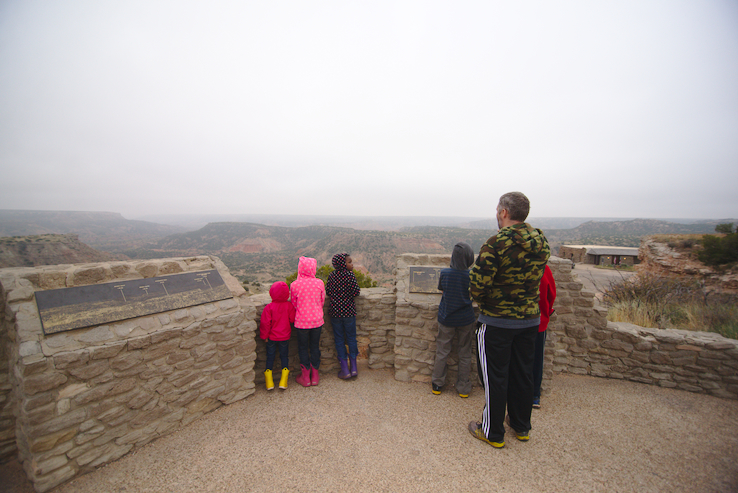 Since we had to be at the top of the canyon to pay for our campsite, we hiked the CCC trail by the visitors center.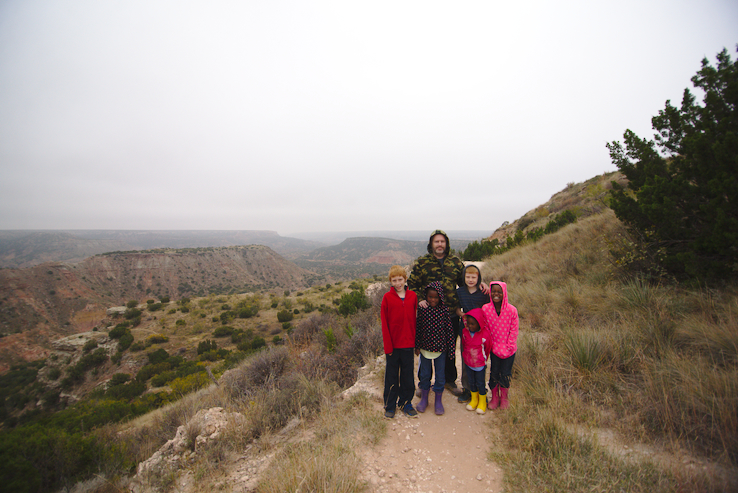 It seemed like we were on the right trail by the first sign at the trailhead but it was kind of a crazy trail down.
Not sure if we missed it and were taking some offshoot or if that is what it is like.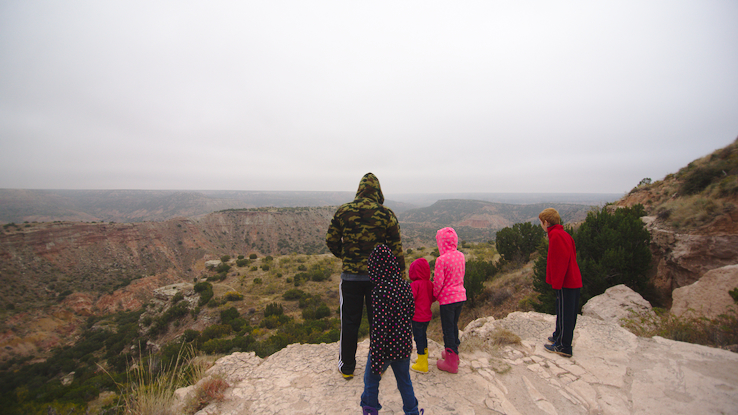 We pretty much slid down…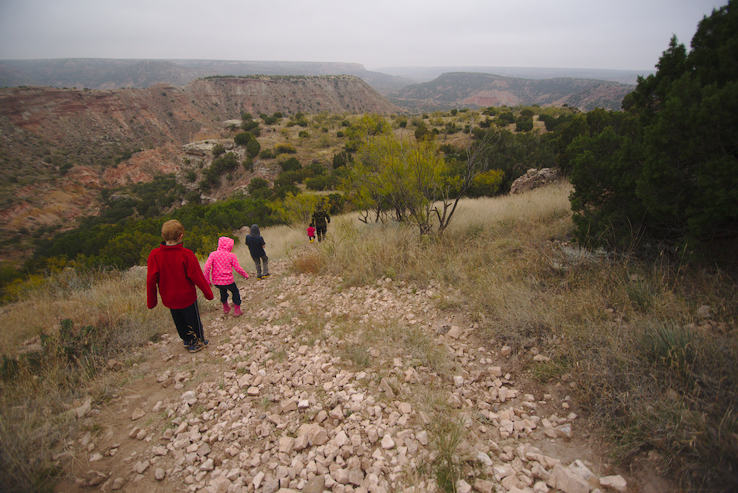 We did find a nice path back up that had steps and bridges but when we got to the top they had not unlocked the gate yet!
Ha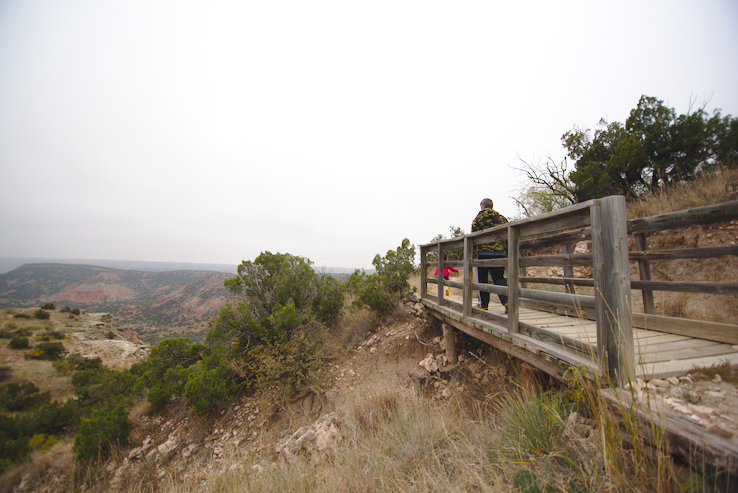 We checked out the gift shop/museum for a bit but did not stay long.
I have found that I don't enjoy having 5 kids indoors, especially in gifts shops and museums.
Ha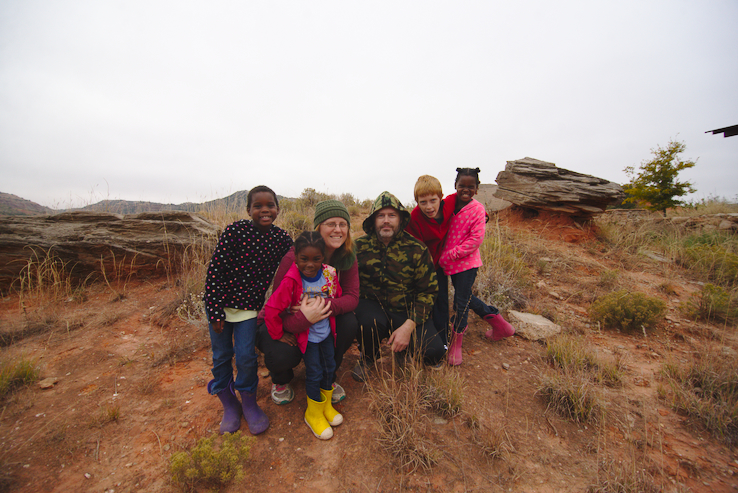 Next up I thought we should check out the Pioneer Nature Trail.
I could not find the entrance but we eventually found a trail.
I decided this might be the theme for the trip but on the way out I spotted the trailhead with a nice big sign.
Apparently, my looking skills can rival my children's.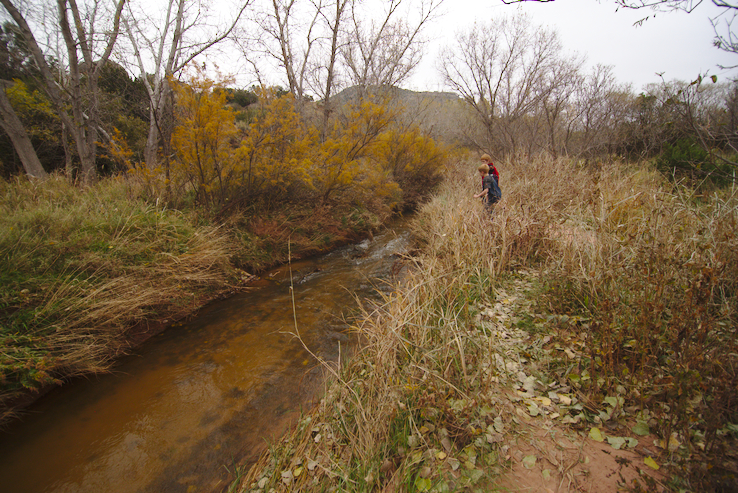 How did I miss this trailhead?
I will blame it on having five kids.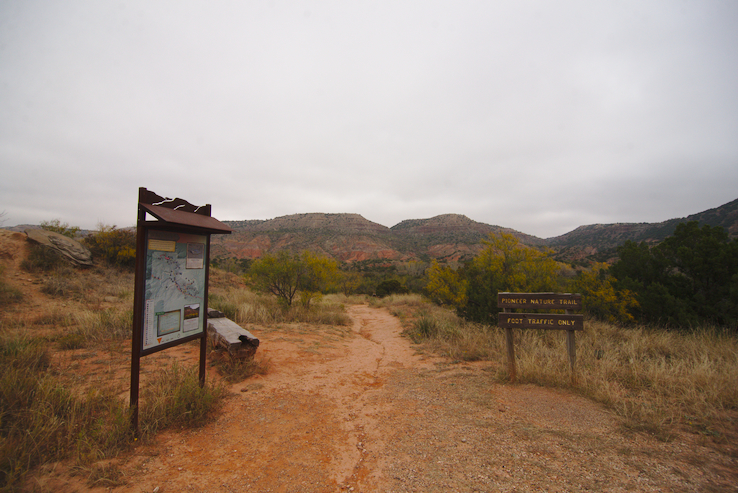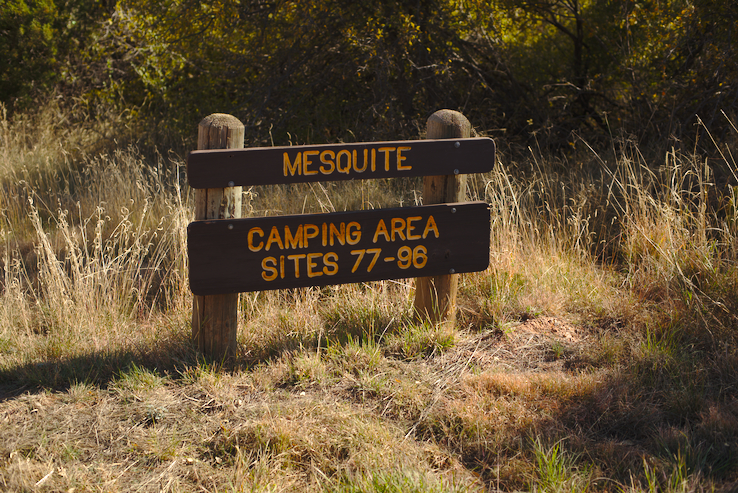 We stayed at the Mesquite Campground and it was nice!
It is a bit more of a drive(which is fun when you arrive at dark) since it is at the very back of the park but it was nice and quiet.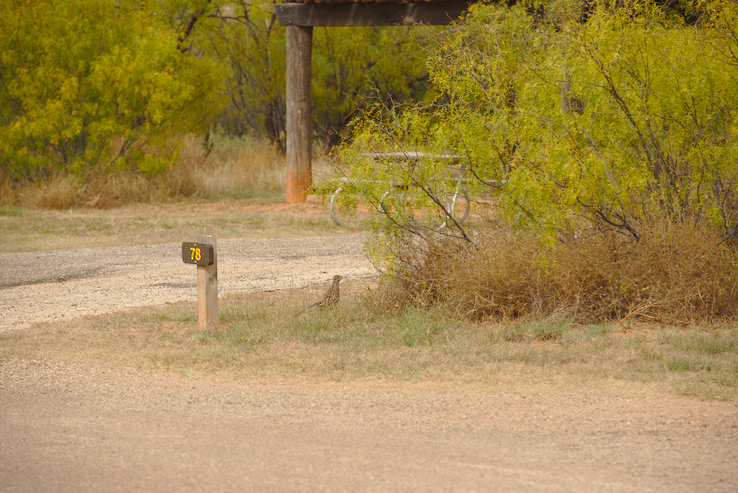 We saw a lot of roadrunners!
This one was at our campground.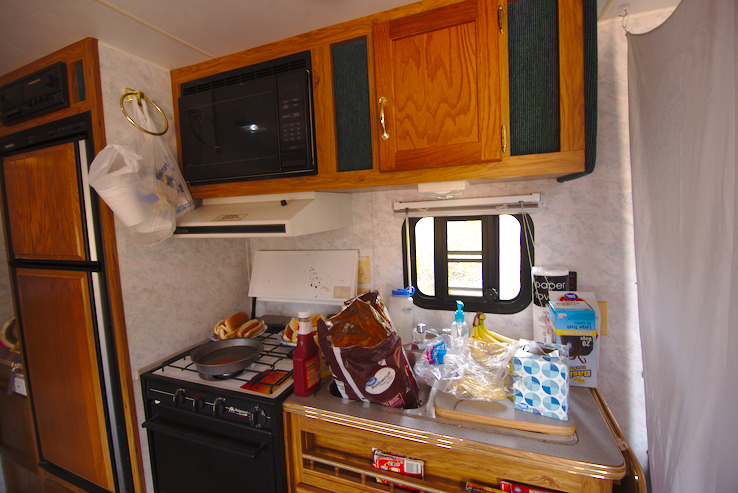 I should do a video on organizing your RV kitchen so you can all achieve this look…
I am more of a hiker and photographer.
I will just keep to my strengths.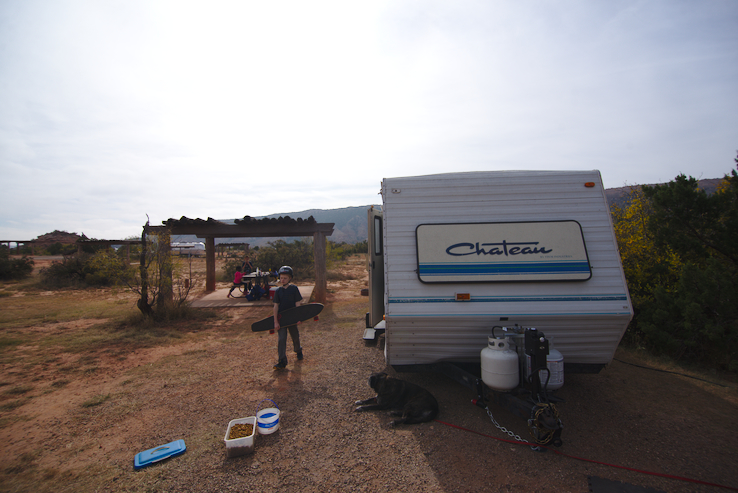 The sites are nice and big with plenty of room for kids to play.
There is also a nice trail right next to the campground by the bathroom.
It is called the Camanche Trail but was not on the trail map.
I took the boys on this hike while the girls did quiet time.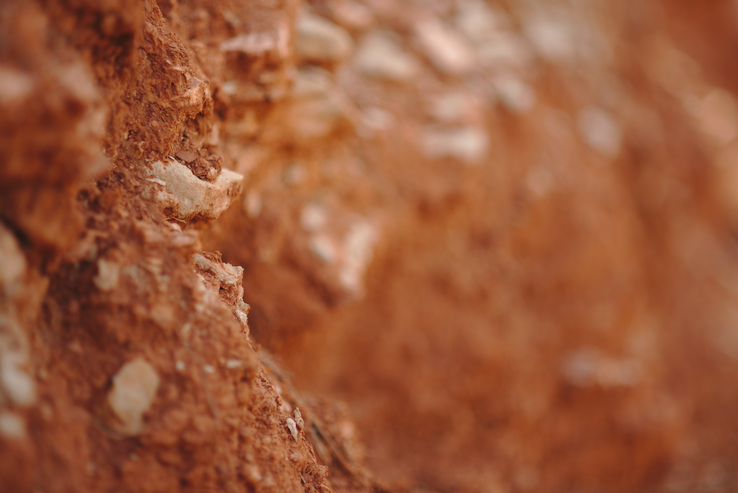 It has some really cool boulders less than a mile in.
It is an out and back trail but it is pretty long, not sure how long.
At least 3 miles one way.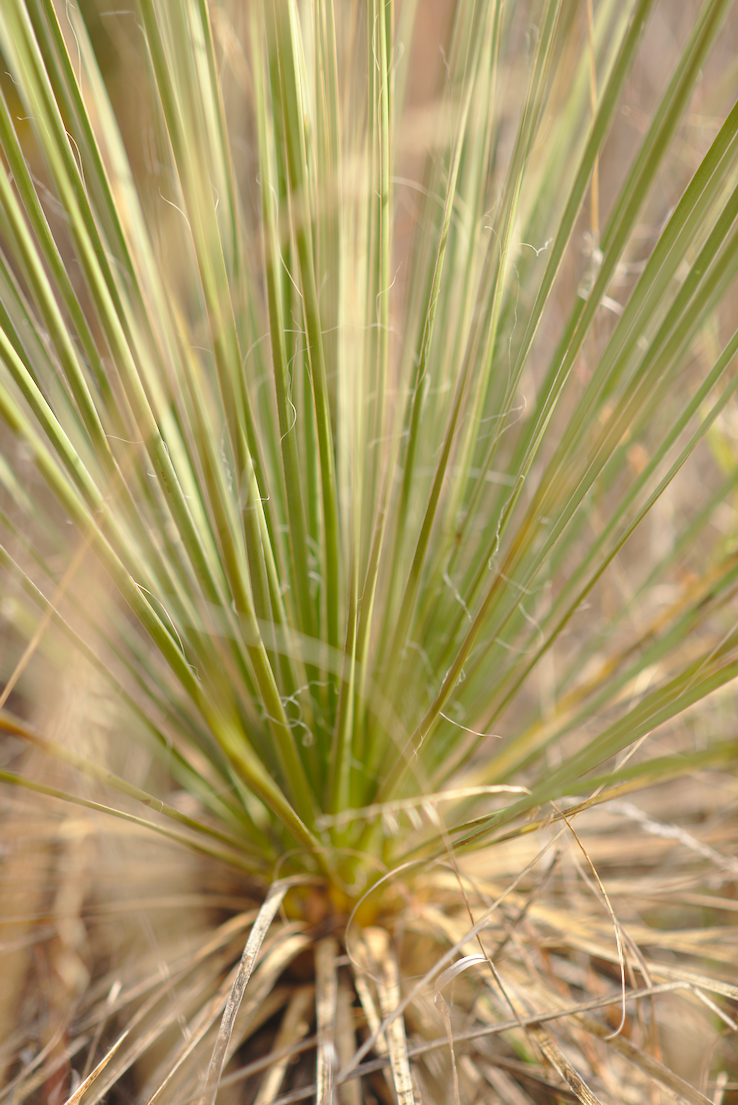 We saw these turkey prints on top of ours on our way back to camp.
We must have just missed them.
At first, I did not want to bring scooters or bikes camping because it is ONE MORE THING to pack but they are worth the hassle.
Our youngest son pretty much lives on his longboard while we are at camp.
This is the only hike that I wish we could have done the whole thing.
It goes up to a rim trail that looks amazing but it was too far for one hike right now.
Maybe next time.
The part of the Rock Garden trail we did was pretty though.
It was a beautiful day for hiking.
Next, we went to see the cowboy dugout, I was sure we took the wrong way there but it ended up being the right trail.
I am pretty sure the only reason I don't get horribly lost on new hikes is Nick.
He has saved me from calling for help…
This part of the hike was so pretty.
This view never got old.
So amazing.
The Lighthouse trail was the longest hike we did on this trip.
It was 2.72 miles one way.
Our kids are still acclimating to the cold.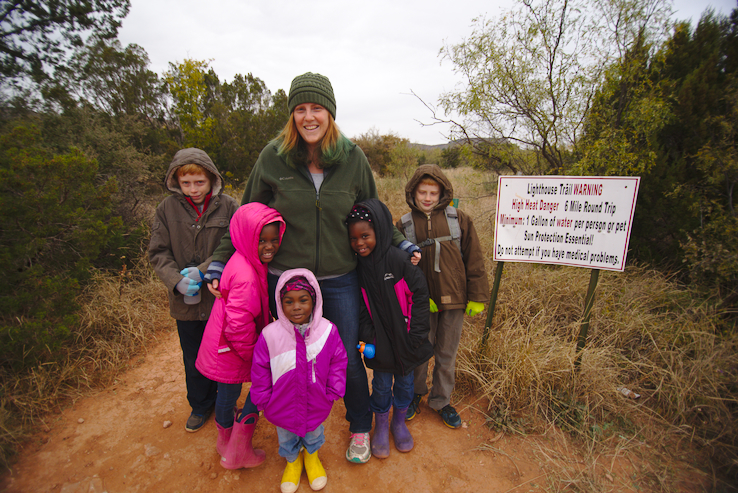 Bundled up kids.
It was a beautiful hike and pretty easy.
It just ended though.
There were signs saying that was the end of the trail, you could not even see the lighthouse rock.
It was pretty disappointing to go all that way and not really see it.
There was a small trail that seemed to go out to it but we thought we were not allowed(there were a lot of trails that were not park trails) since it was not marked.
When we got back to the trailhead I did read that you can go up to the Lighthouse Rock so I think you can go on that trail?
It was confusing.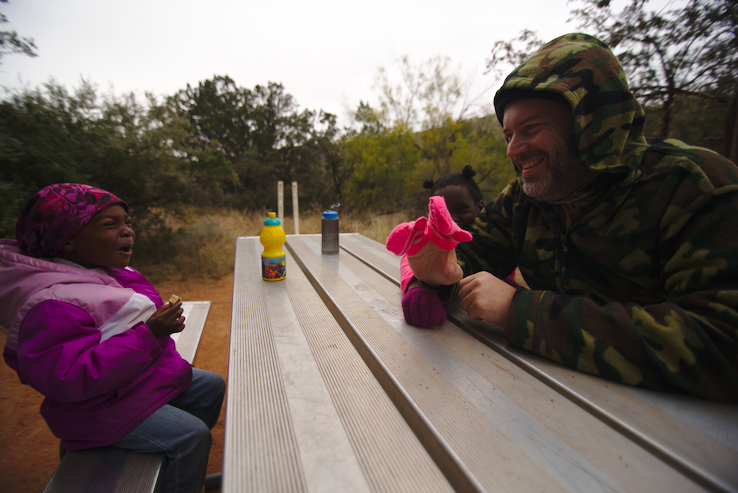 That is the Lighthouse Rock on the left.
The trail ends on the right and then a small trail goes up that hill.
I would just ask the park rangers next time if we are allowed to go up to it before starting the hike.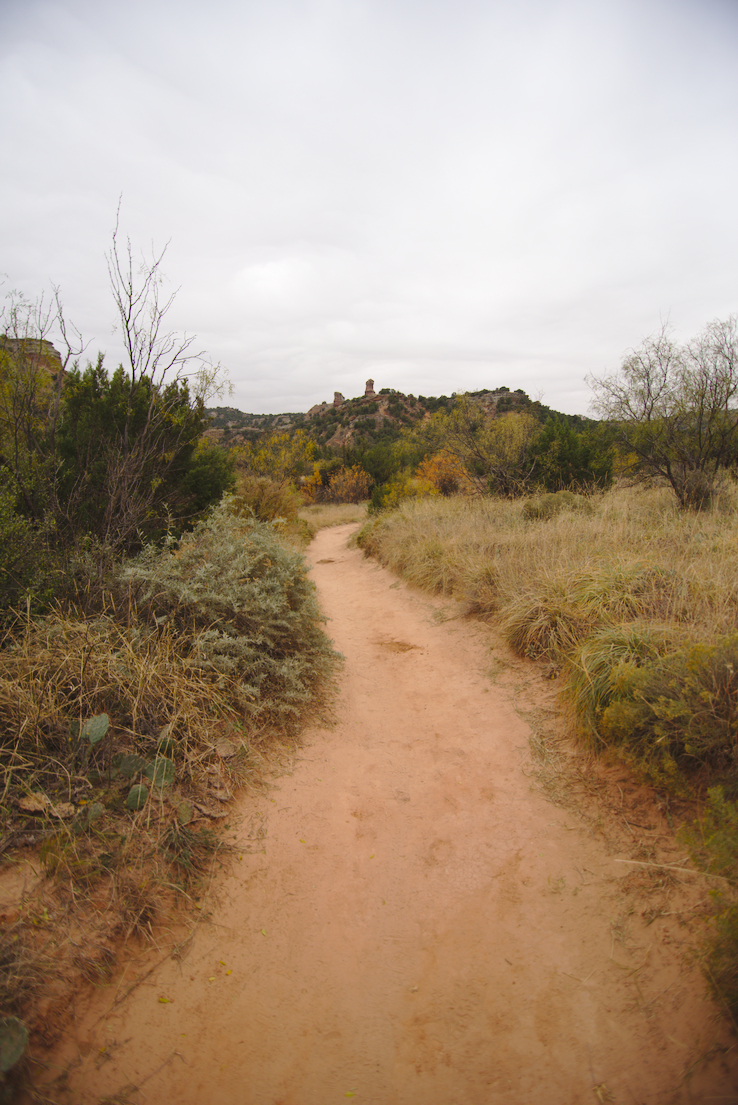 It was still a pretty hike though.
I like easy meals when we camp.
If it involves more than boiling water, I won't do it…
Ha
Unless it is a bday that is.
I did make the girls cakes in the RV oven.
I would have bought their cakes but it is hard to find an allergy friendly one.
This Eye Found It game is one of my favorites for camping.
You race to find objects on your card before the other person.
The cards also becomes a puzzle though!
It makes around seven different puzzles.
Great for small spaces.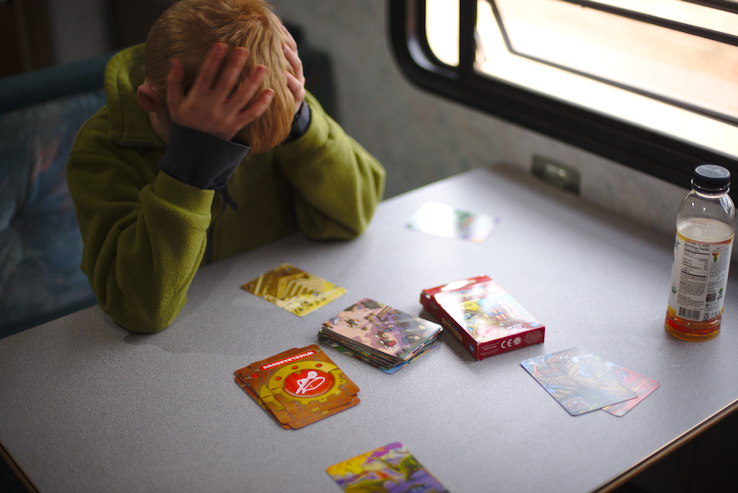 We finally got to scratch off a new state on our travel map!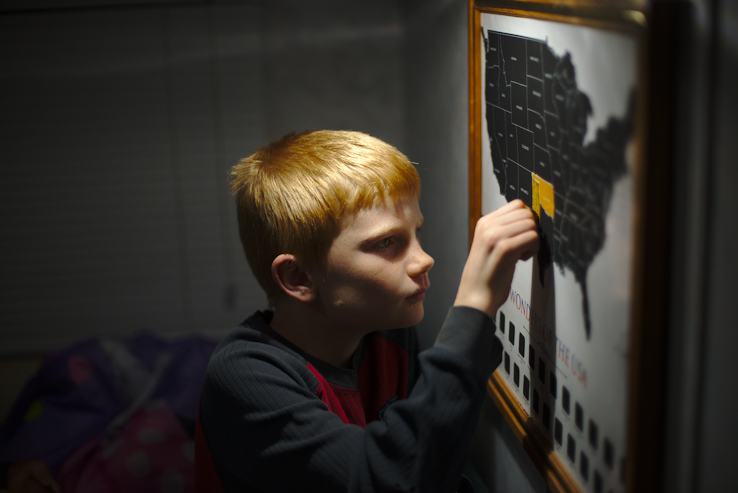 In the middle of our stay was the twins birthday but I will do a separate post of that day.
So we will skip a day to our last hike.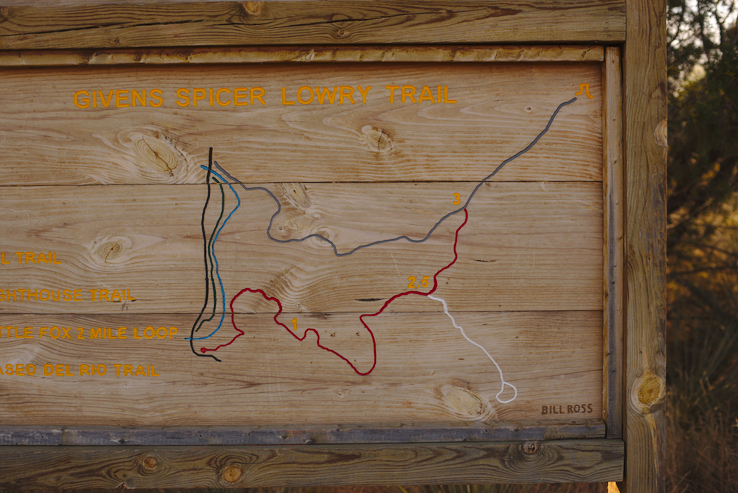 We hiked about a mile out on the Givens Spicer Lowry Trail the morning we were leaving to head back to Oklahoma.
That last hike is always bittersweet.
I don't know what I was doing with my hands here but it cracked me up.
I am so glad we made the trip to see this amazing place!
Tags: camper, camping, hiking, Palo Duro Canyon State Park, state park, Texas, thor