To go along with our study of Hero of Alexandria we learned about Jesus the and the early church.
*This post contains Amazon Associate links
At first I thought we would just read the bible but just reading one chapter after another of the new testament was not working.
So I bought "Case for Christ for Kids (Case for… Series for Kids)
" by Lee Stobel
 We had really enjoyed "Case for a Creator for Kids (Case for… Series for Kids)
" by Lee Stobel for our Creation Study.
Case for Christ for kids was a great book!
It laid out the argument against Christ and used logic to look at the fallacies in a kid friendly way.
Both of his kids books we have read have been a great intro into Apologetics.
The Adventures in Odyssey has several audio shows about Jesus as well that would be great for this study.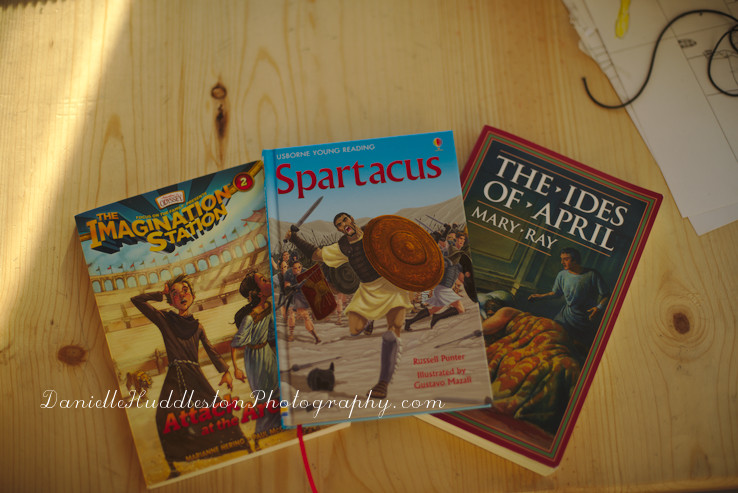 For the history of the Early Church we read, "The Ides of April (Ray, Mary, Roman Empire Sequence.)" and "Beyond the Desert Gate
" by Mary Ray, "Attack at the Arena (AIO Imagination Station Books Book 2)
" an imagination station book,
and "For the Temple A Tale of the Fall of Jerusalem
" by G.A. Henty(which you can get free for your kindle).
His books seem to be more geared towards 10+, but my oldest(8yrs old) enjoys them.
They are just a bit more of a challenge for him.
I also bought "Spartacus (Young Reading Series Two)
" by Russell Punter since it was during that time period.
Tags: Ancient History, Apologetics for kids, history, History of the Church, Jesus Christ, Rome, Spartacus