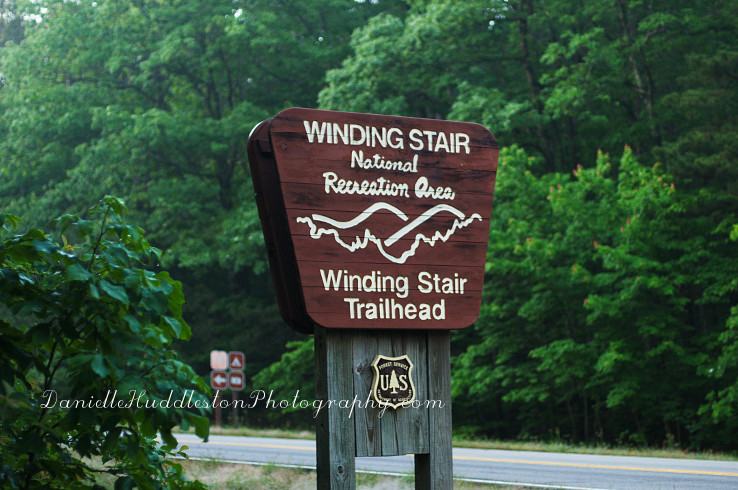 Over Mother's day weekend we went camping and hiking in the Ouachita National Forest in SE Oklahoma.
It is one of my favorite places to go when I am feeling crowded.
I did not mean to plan this trip on Mother's day but it was a perfect way to celebrate!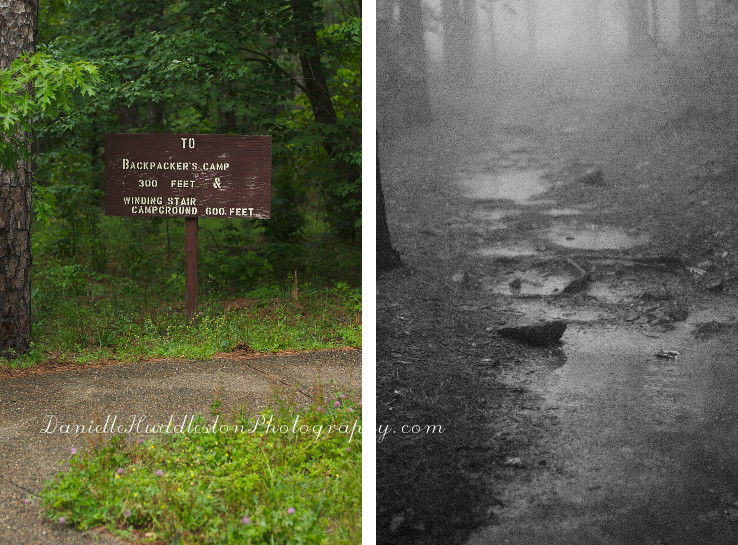 We had planned on camping in the Winding Stair Campground off of OK 1 but it was not open yet so we stayed in the backpackers camp instead.
There is a vault toilet right by the parking lot and water at the camp.
Both campgrounds have beautiful views! I loved it!
We did a small 2mile hike on Friday night after we got the tent all setup.
It was on the Winding Stair Mt. trail.
So peaceful and beautiful.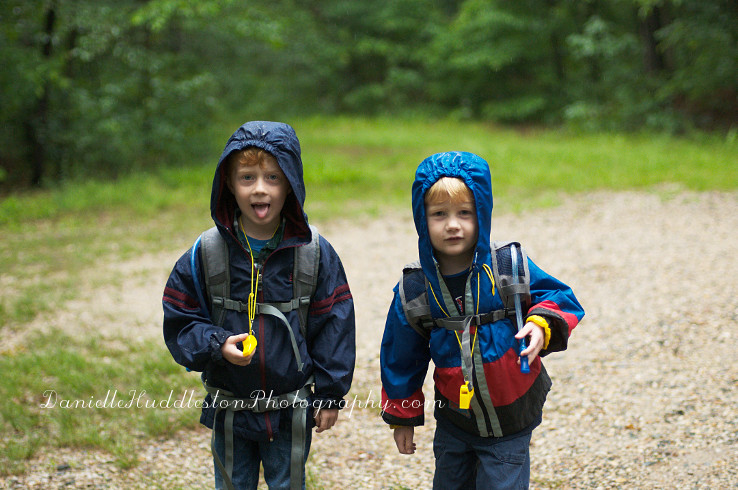 Saturday morning we took the Honda to the trailhead of the Ouachita National Recreational Trail at US 259.
We were hiking back to the Winding Stair Mt. campground (where we left our tent), camping that night and heading back to the vehicle Sunday morning.
I found the hike at backpacker.com, here.
The trailhead sign near the camp says that it is just under 7miles one way but Nicks GPS and backpacker both said closer to 8miles.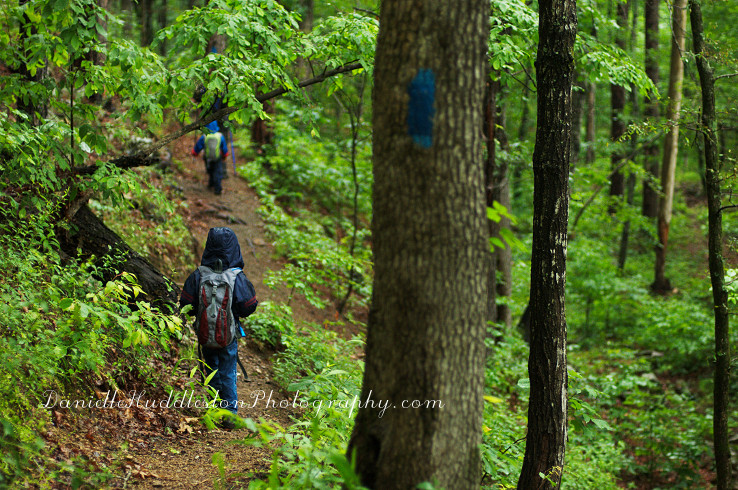 The total length of the Ouachita National Recreational trail is 192 miles.
It would be so much fun to do the whole thing!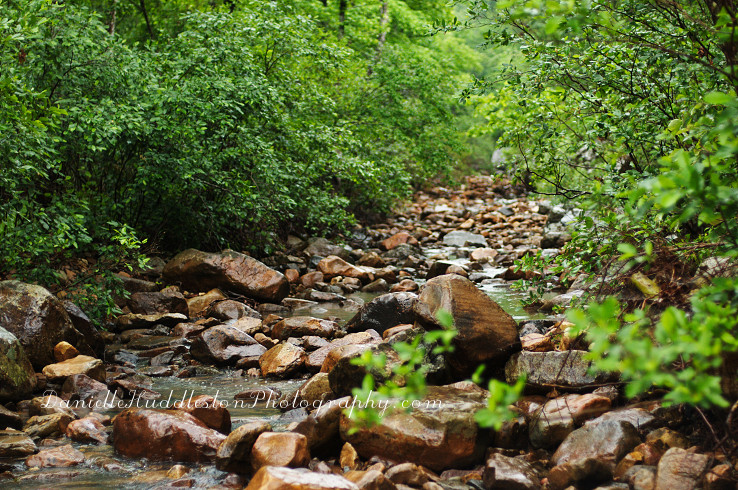 It rained all night long Friday night so the river was a little high but still passable.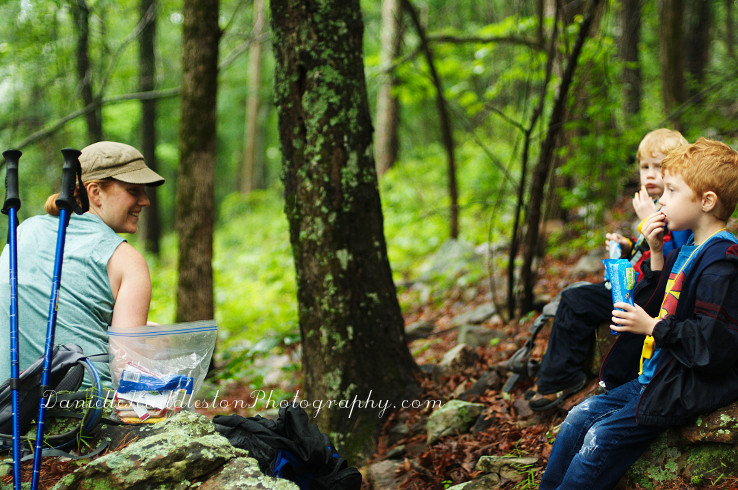 We took a lot of breaks!
It is a little more work doing long hikes with kids but totally worth it!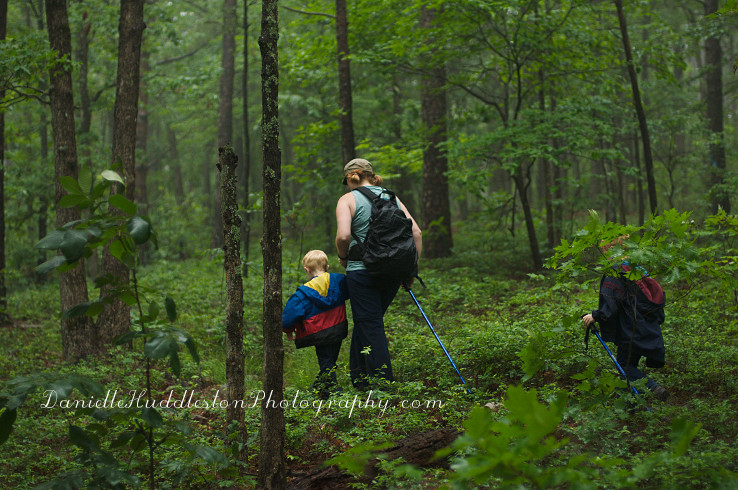 We told stories, sang, and did a game where you have to listen for 5 different sounds, to try and keep the boys in good moods.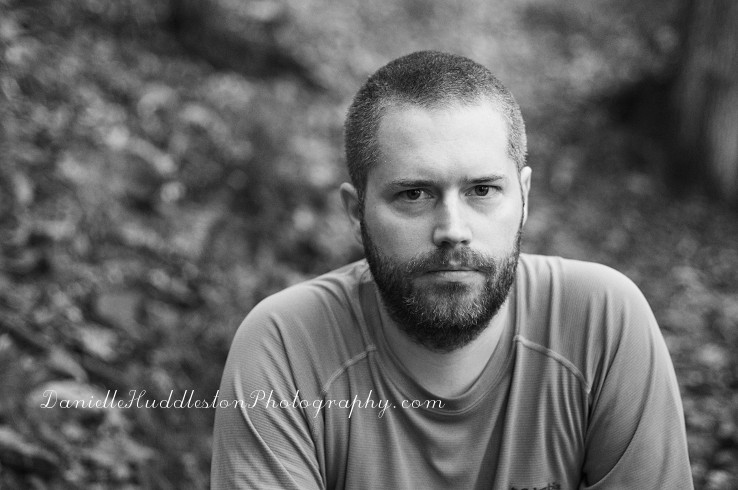 My handsome man.
The boys actually did best while doing the most difficult part of the hike.
You have to go up the mountain in a series of switchbacks and it is quite the climb.
They were a train the whole way up though so they loved it.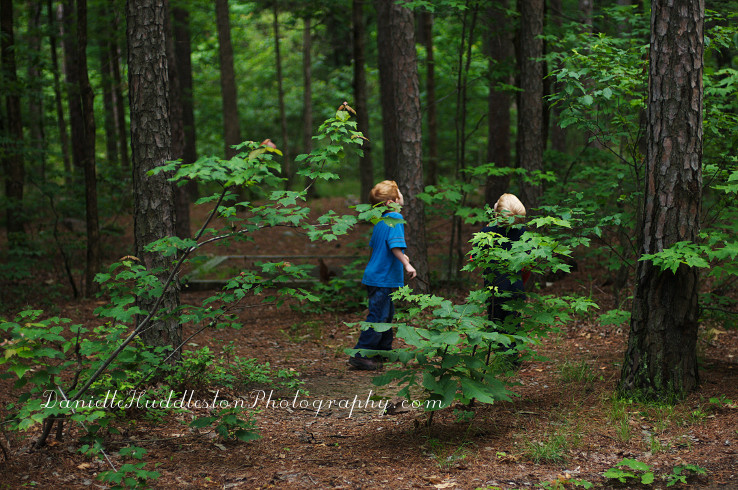 We made it back to camp in about 5hours.
Not bad for a 4 and 5yr old!
The above picture is the boys looking for a bird to catch for dinner.
WAY too much survivorman!
They did NOT get one thankfully.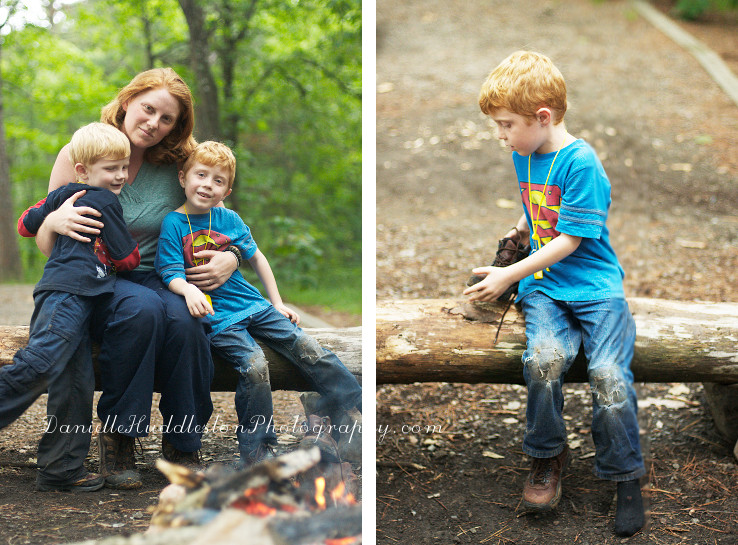 So happy and proud!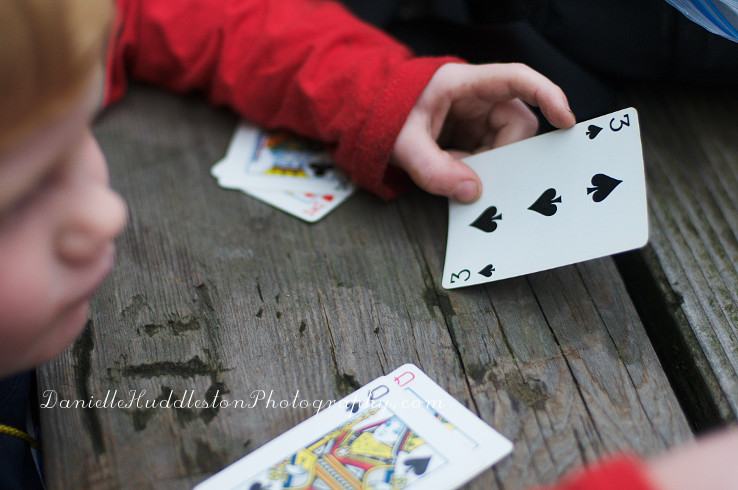 We played a little go fish.
Trying to dry gear out after the constant rain.
It is a good thing I absolutely love to hike in the rain!
I smiled a lot.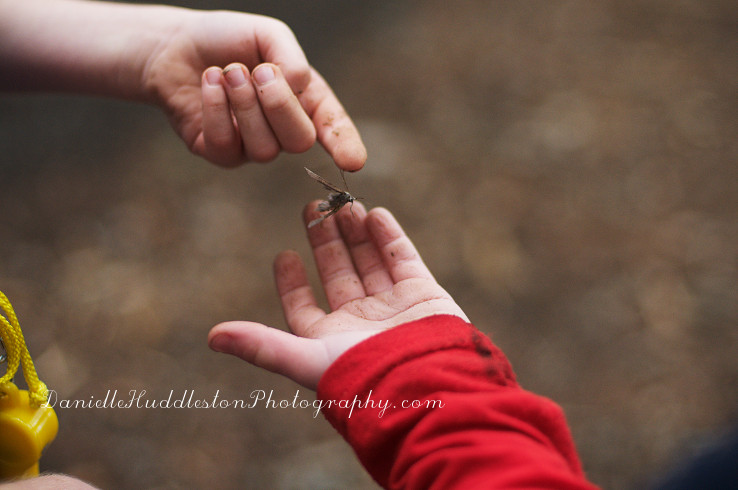 Their pet.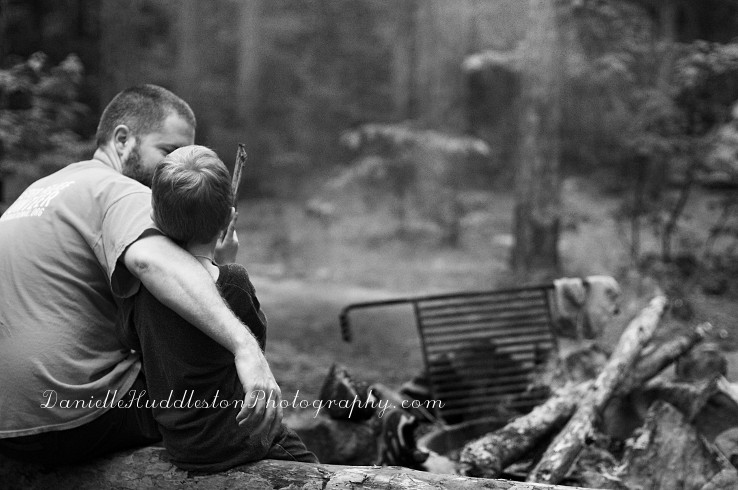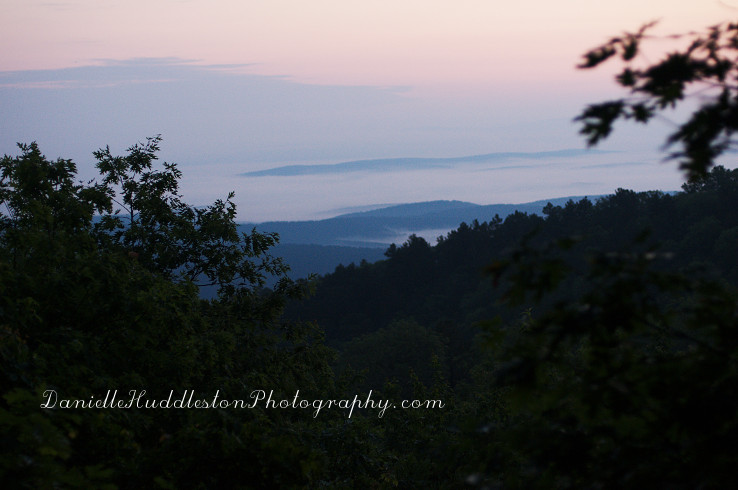 Happy Mother's Day to me!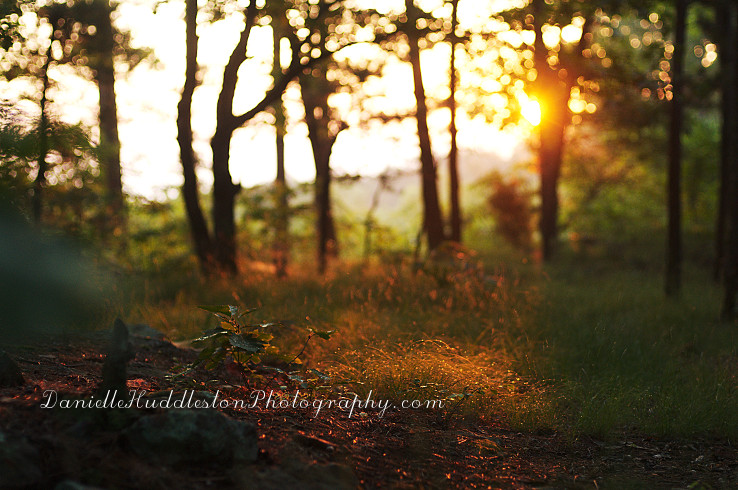 It was so hard to leave but we needed to start the hike back to the Honda.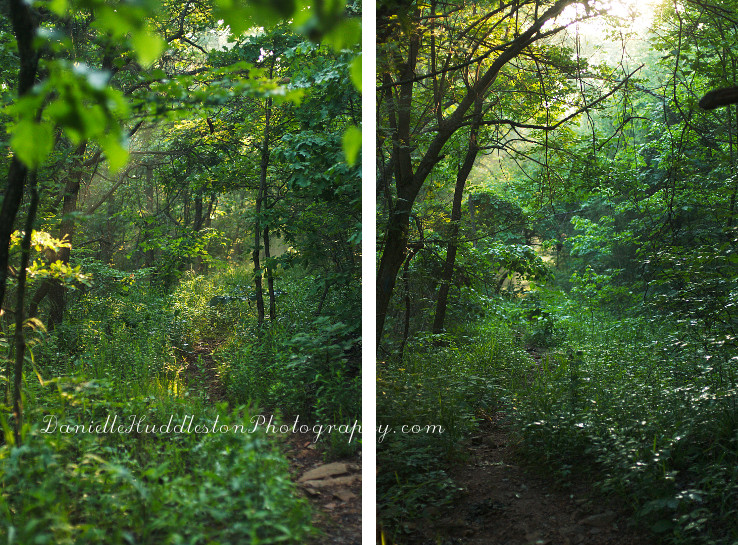 I am glad it was so pretty because my legs were not feeling the early morning climb.
I kept encouraging the boys but I kept thinking, I do not want to do it EITHER!
I told them the story of the little engine that could and we kept saying, "I think I can, I think I can!" until we made it to the top.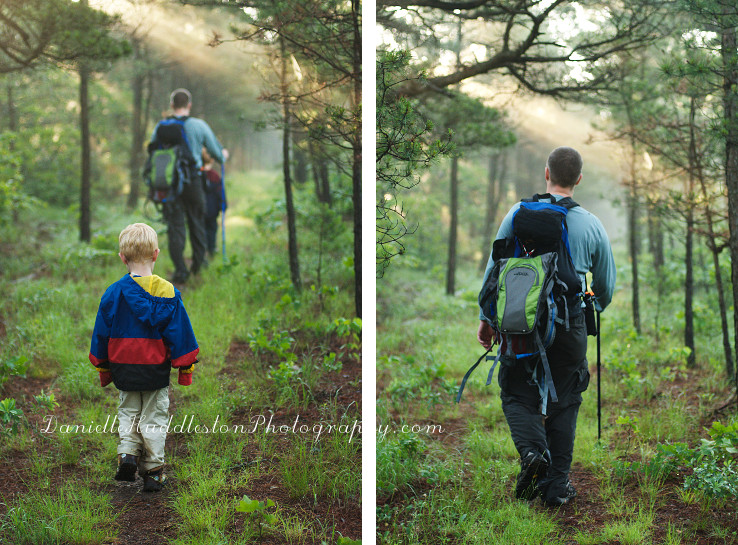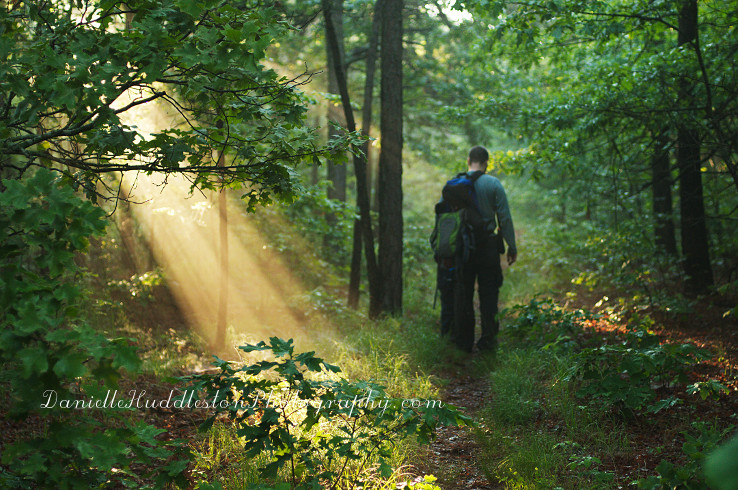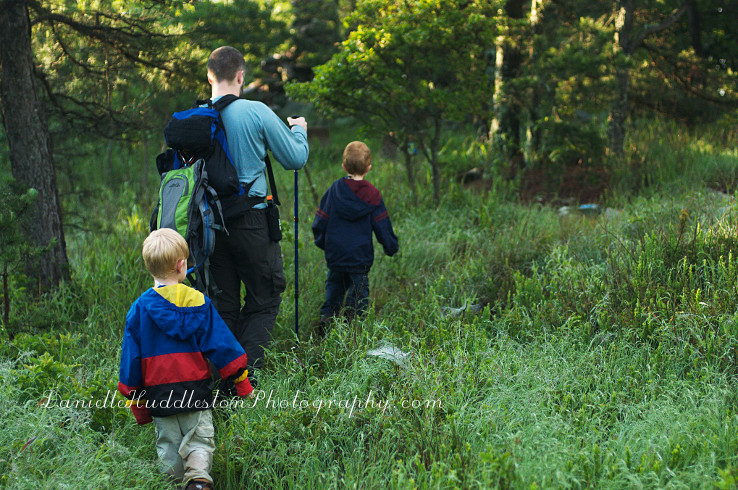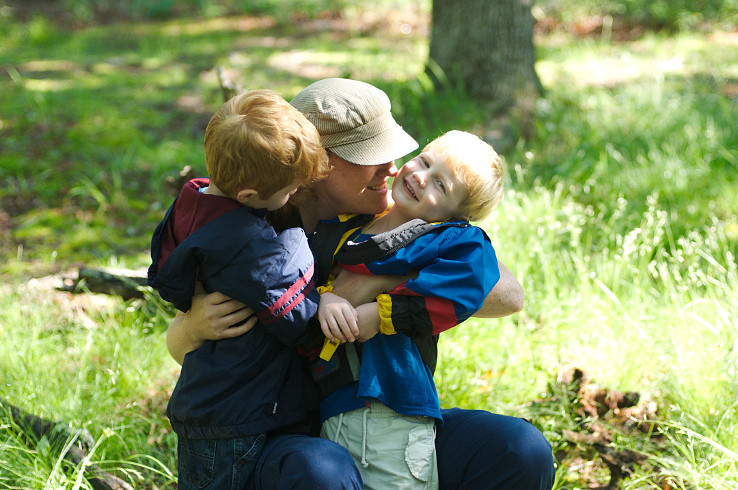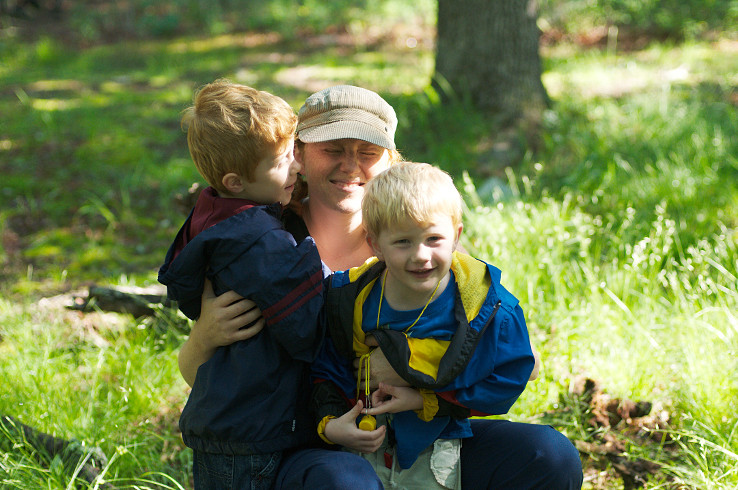 They make me smile.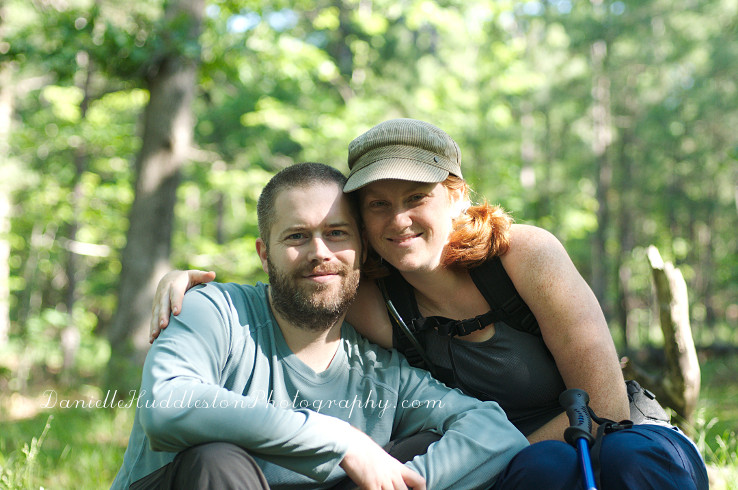 The one who puts up with all my crazy ideas.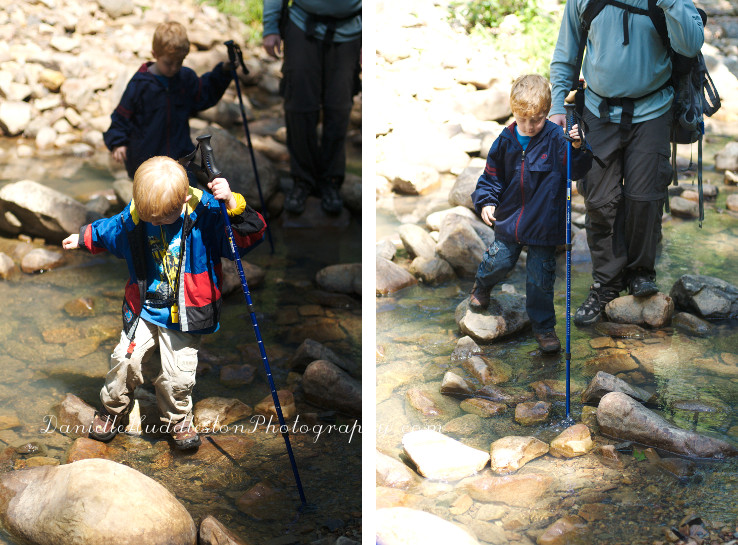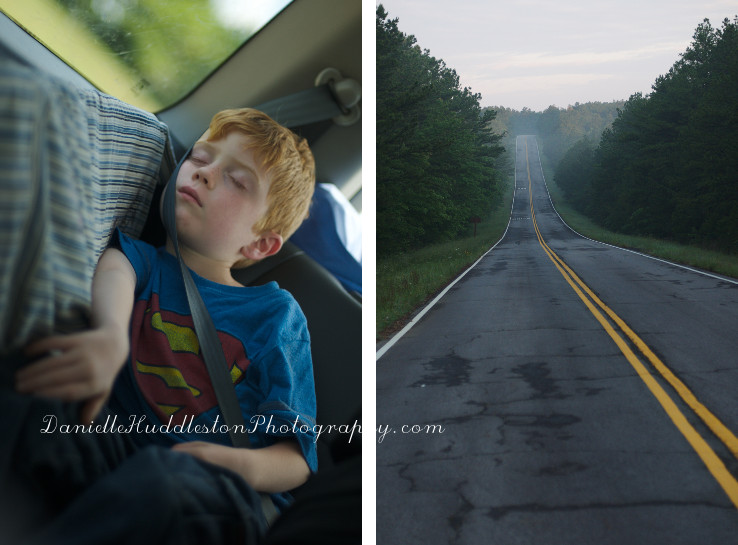 So exhausted!
It was beautiful and if you have never been and live in the area, GO!!!!