I like to link my science, history, geography, handwriting, and soon grammar by timeline.
What this means is that I look for scientific discoveries that go with the time period we are studying for history.
In this case we were in the early 1900's.
So World War 1(history), Albert Einstein(science), and Europe(geography).
The boys write sentences of poetry that were written during that time, something from one of their history books, or they write reports on what they are learning.
I am going to be trying out Brave Writer for handwriting and grammar when we study WW2 next month.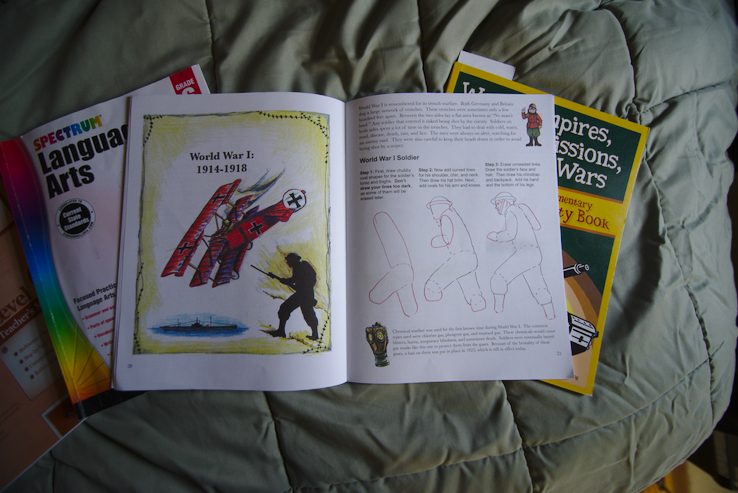 Sometimes they use our Draw and Write through History book for handwriting.
I am really liking these workbooks for an overview.
I bought the same kind for our study of World War 2 also.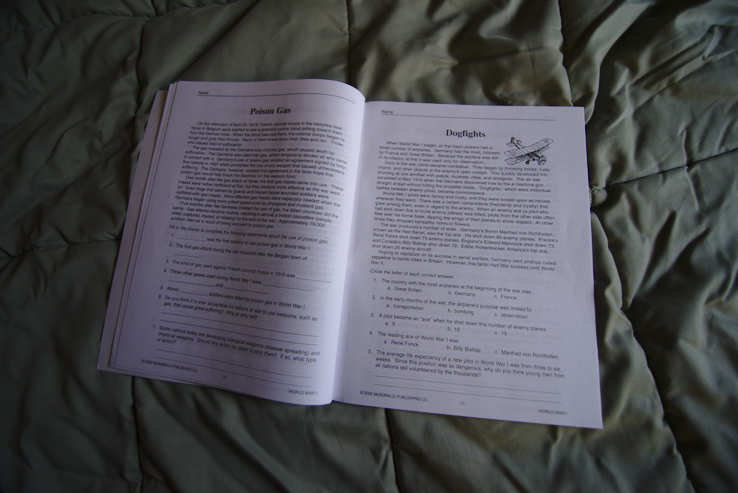 Sometimes they just answer questions about the paragraphs they just read but my favorite thing is when they ask for their opinions.
I like reading what my 11 & 9yr olds thoughts about war are.
Definitely something I plan on keeping and looking back on.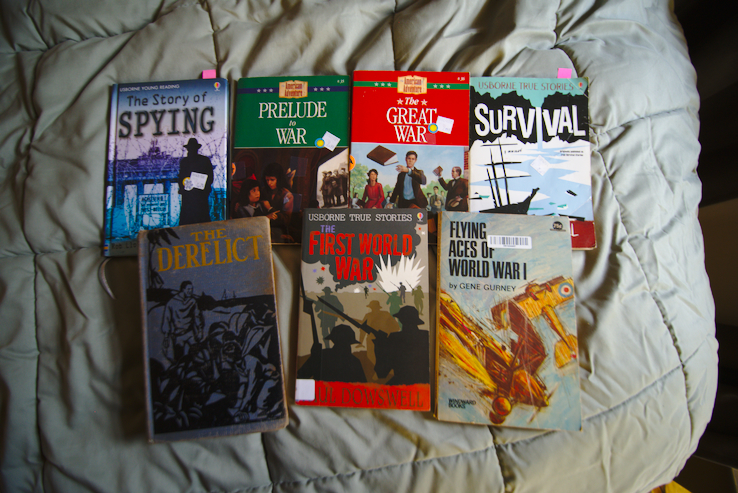 These book above are the ones I own for WW1.
I bought the Flying Aces of World War 1 for the study but owned the others already.
I also bought a few ebooks.
Spies of World War 1, One of Ours, and Sergeant York.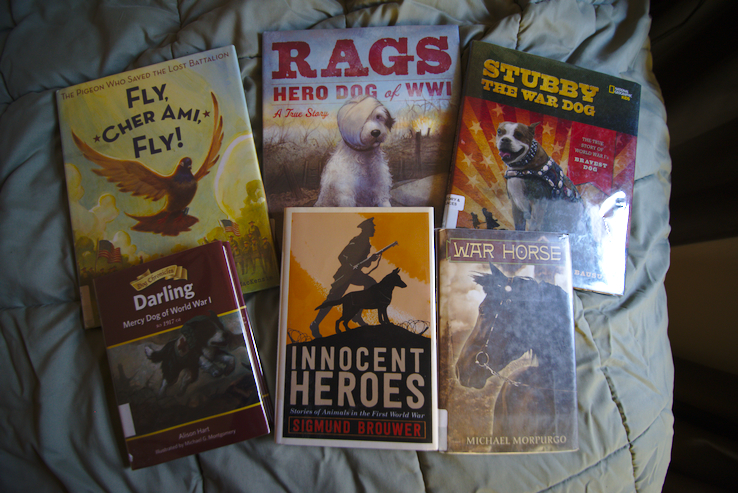 I included many books about animals for my second oldest.
He really likes animals.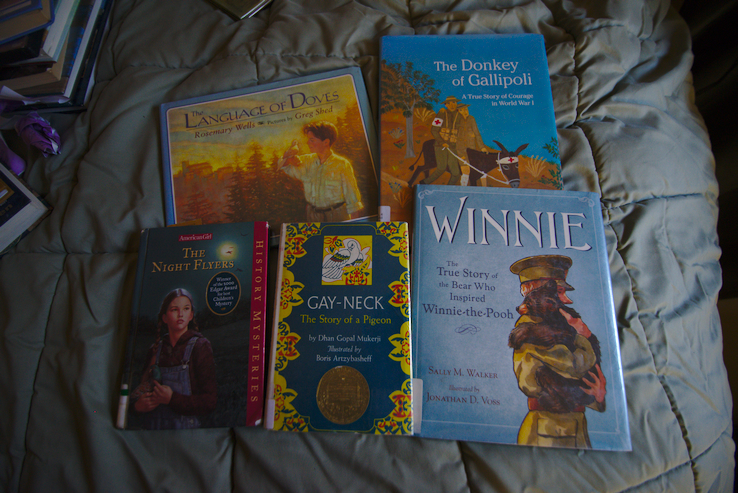 I read the really easy picture books out loud to my three youngest.
It was actually pretty difficult to find recourse on the Red Baron.
I thought that was odd considering it is the RED BARON.
Ha
Thankfully our library had a few things the boys could use though.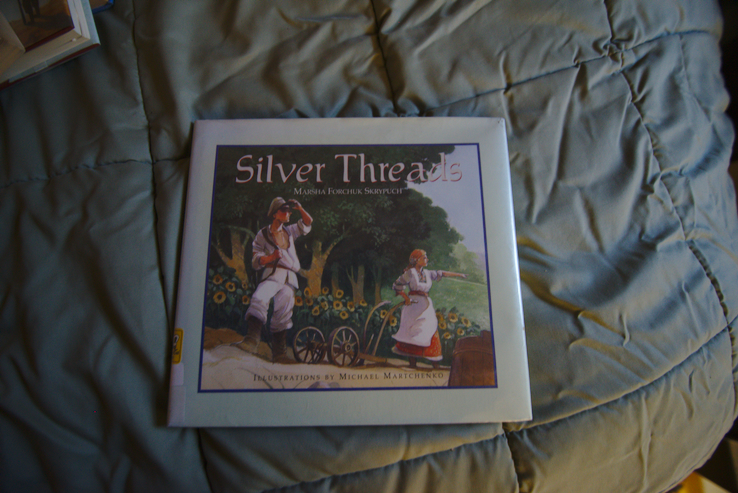 Warning; Silver Threads will make you cry…
It was a beautiful but sad book that shows a side of the war not talked about often.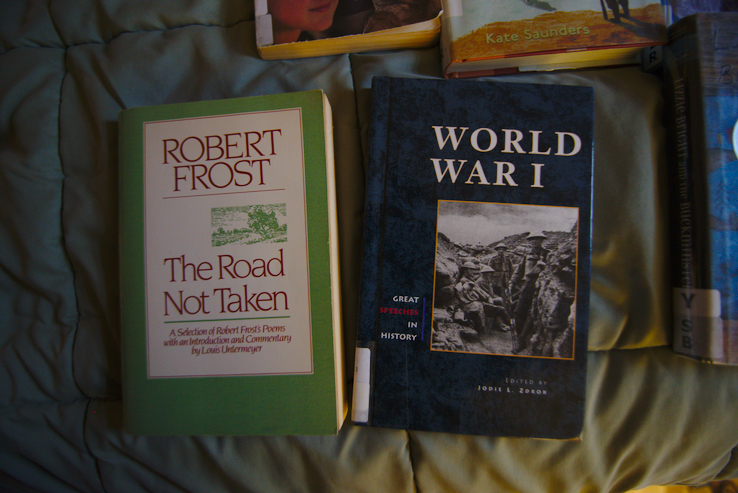 I used Robert Frost for the boys copywork and to make the girls handwriting practice pages.
I thought I would use the World War 1 Speeches book also but did not end up liking it very much.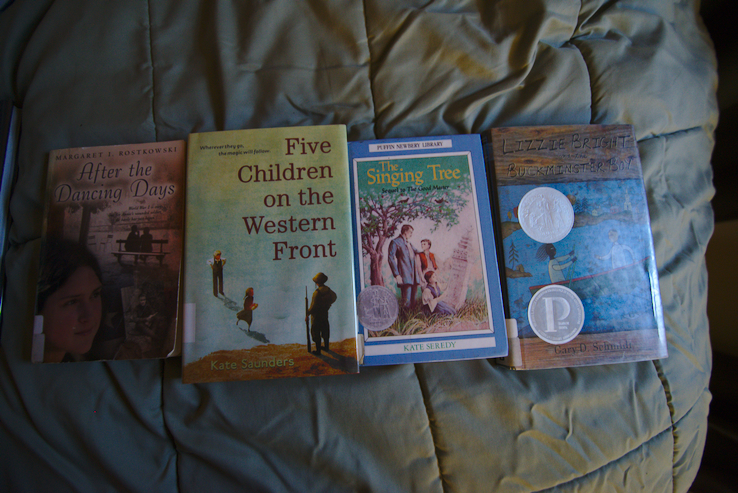 I always include some historical fiction in our study.
My oldest seems to read more of these then my second oldest though.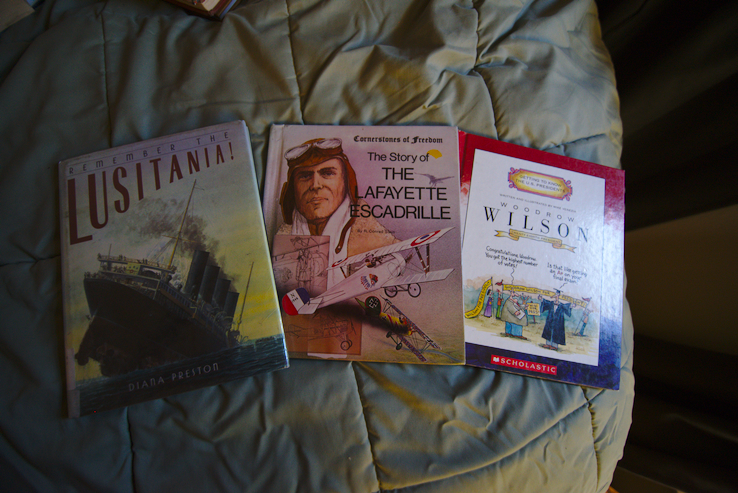 We have been learning about a president to go with each time period.
These "Getting to Know the US Presidents" books have been an awesome way to learn about the presidents.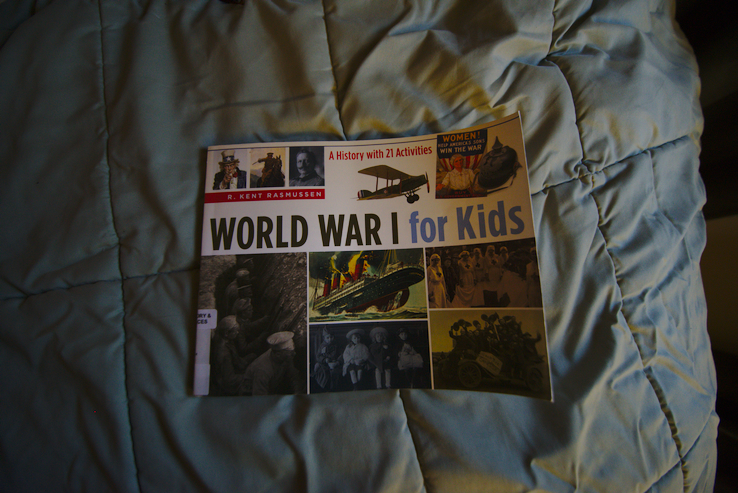 These books like "World War 1 for kids" have great activities.
At this point I am not able to pick them out and set them up though.
I keep getting them and pushing the boys to do a project each week but they don't always choose it from these books.
Maybe one day I will be able to do more projects with the kids again.
They do read the information in them though.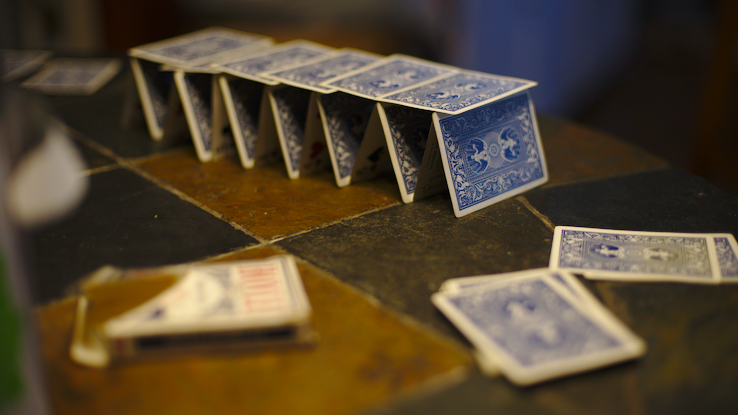 I did get the Albert Einstein for Kids book and we did several of those activities.
Like making towers with a deck of cards and finding magnets around the house using a compass.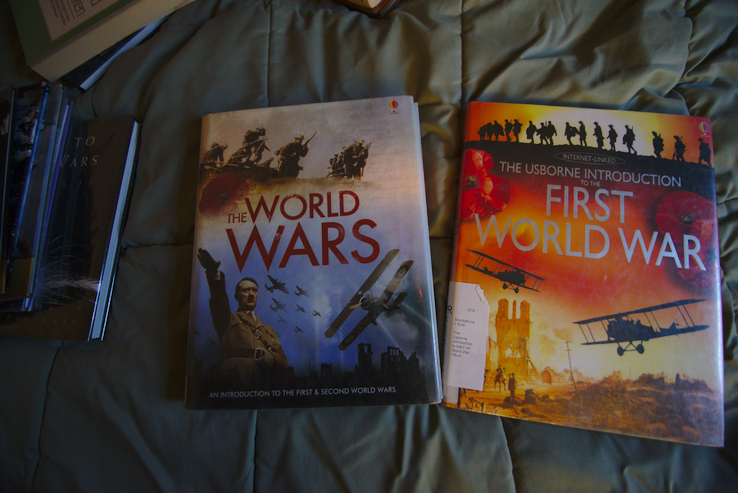 My boys poured over these Usborne books.
They are great reference books.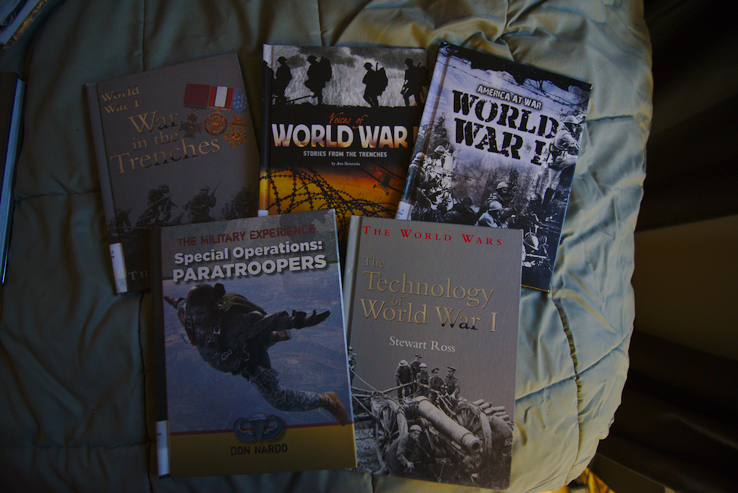 I like the "I am" series for my younger three.
It gives a little bit of information that is easy to understand.
I have really been liking books made into movies like "On a beam of light(the link is just for the book)" also.
Sometimes it is really nice to put a movie in on a drive somewhere and cover more of what we are learning.
And for some reason some of my kids will listen to a book being read on a movie more than if I read in real life.
Ha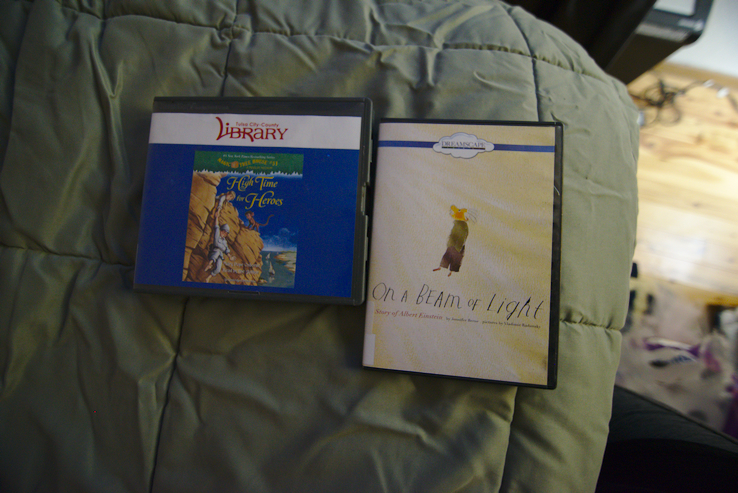 As always my kids really like to listen to the Magic Tree House books.
This one was on Florence Nightingale.
Tags: homeschool, World War 1, WW1