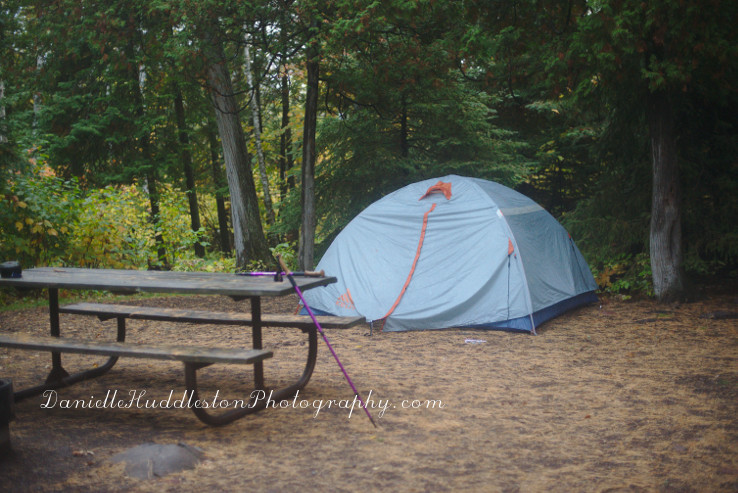 After a wet cold night, I was ready to get moving!
We were heading all the way back to Silver Bay so this would be our longest hike of our trip.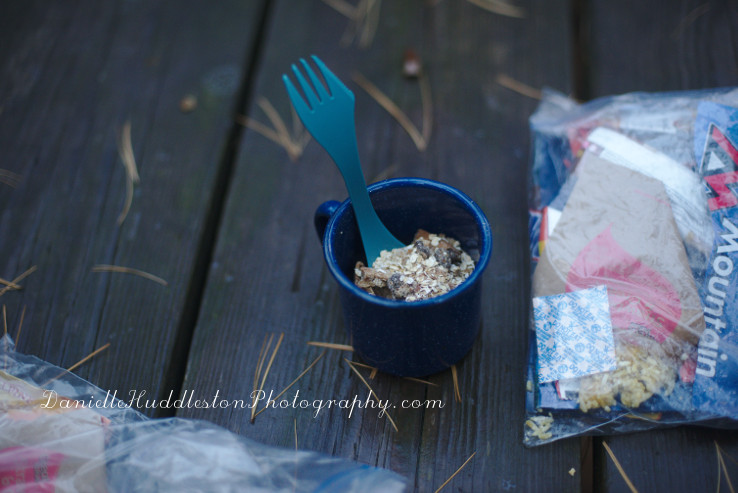 My homemade instant oatmeal worked out really well!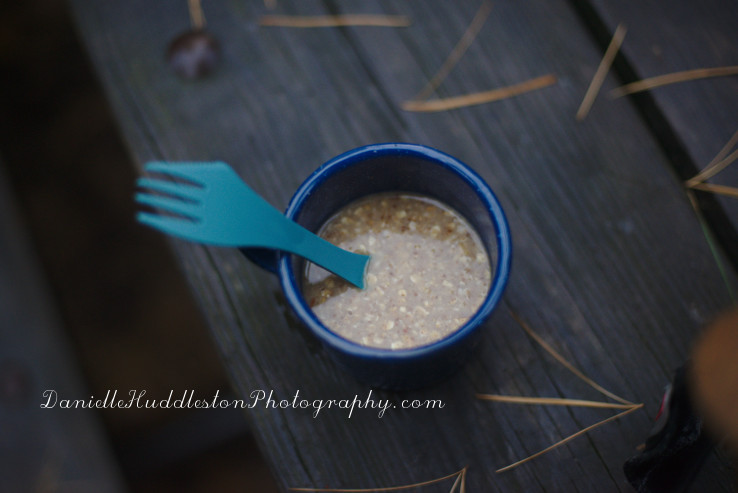 Something hot to start out a cold morning really helps.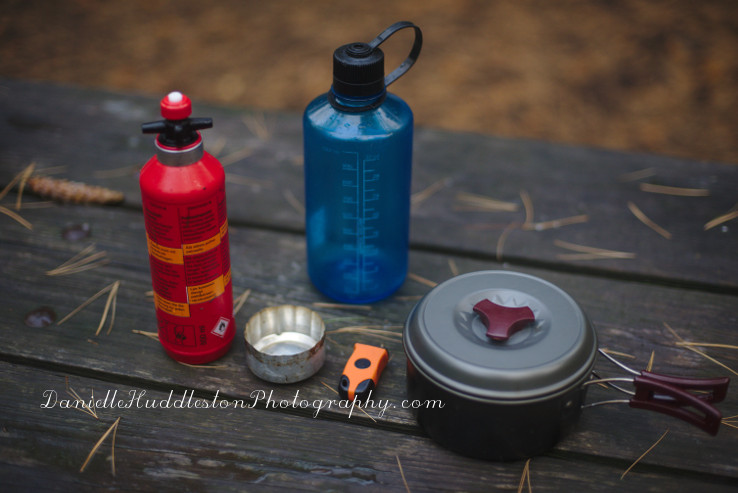 Everything we need for a hot meal.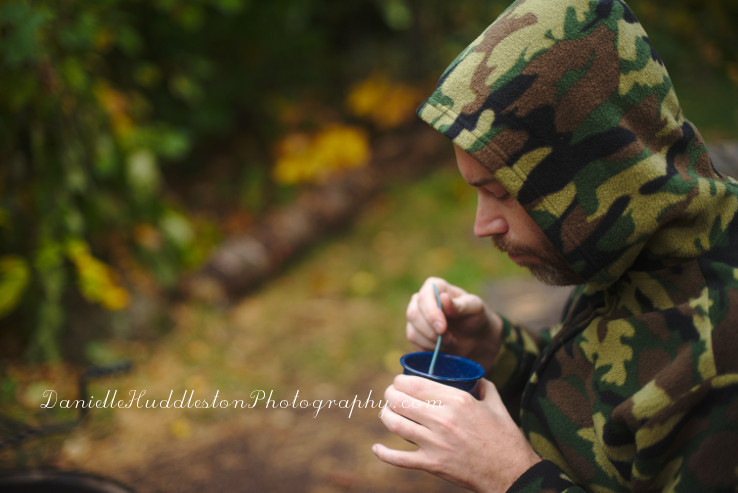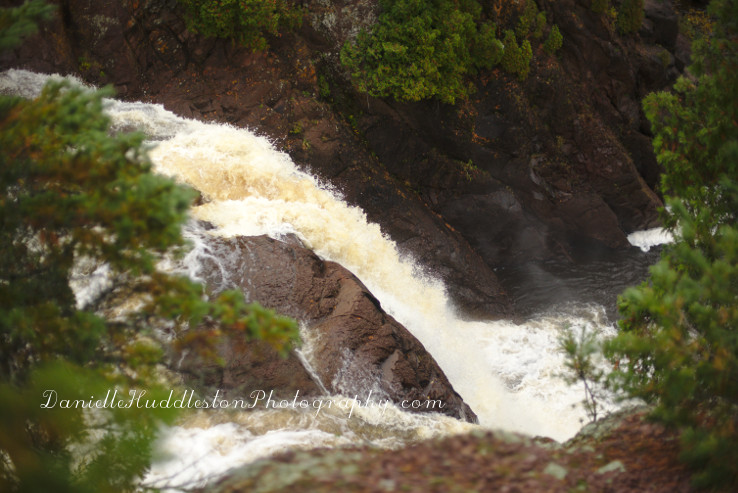 We went ahead and went to the waterfall overlook before getting on the Superior Hiking Trail.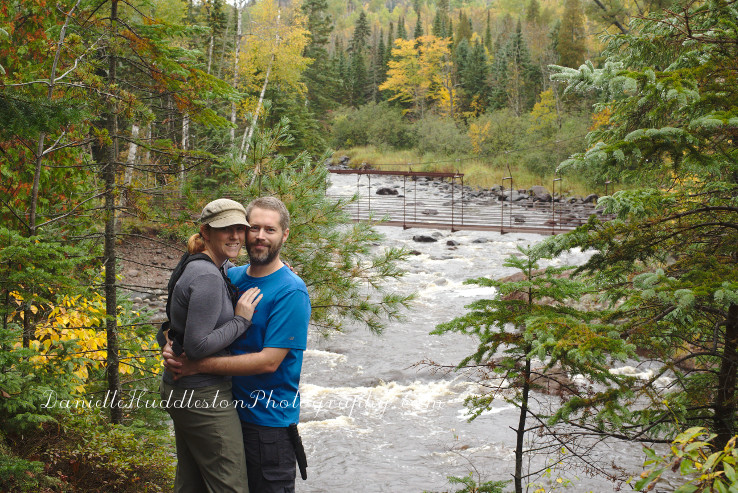 There was apparently a really nice view down below and on the other side but we did not want to add more miles and a ton of steps to our hike.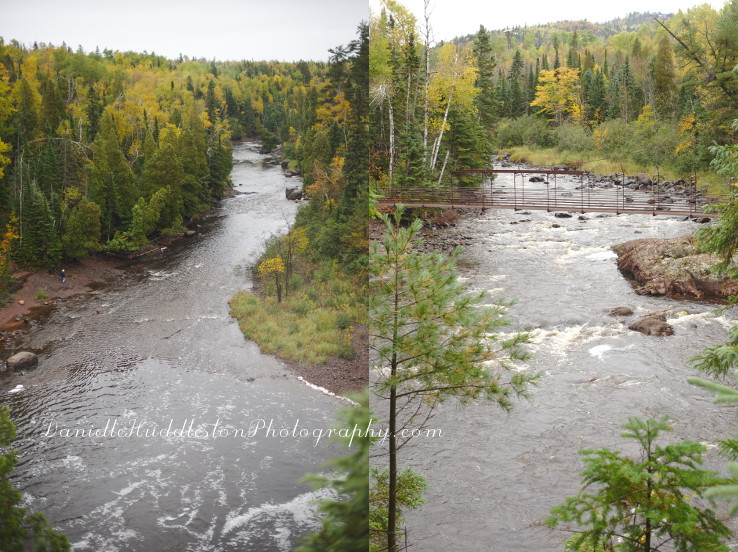 Maybe next time.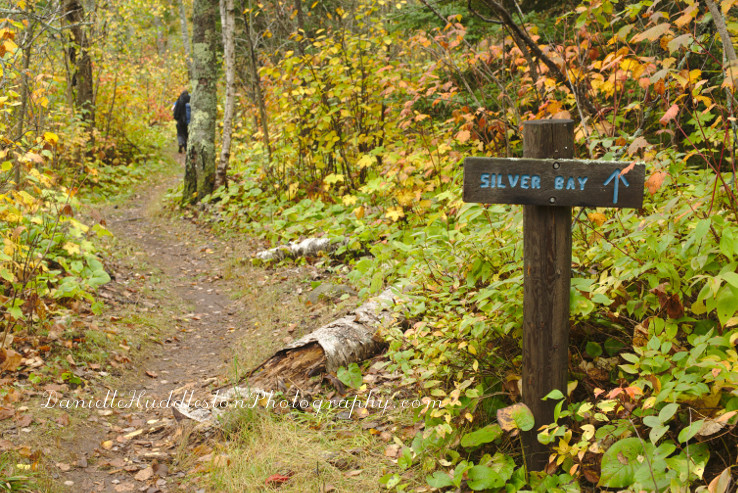 Silver Bay this way!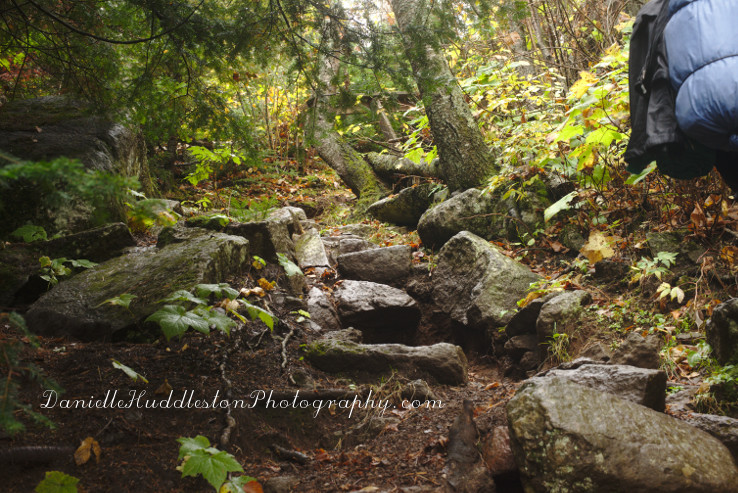 You start out your hike with "the drainpipe", interesting name.
It is almost like rock climbing.
I was having a lot of trouble getting going so Nick carried the camera for most of this third day.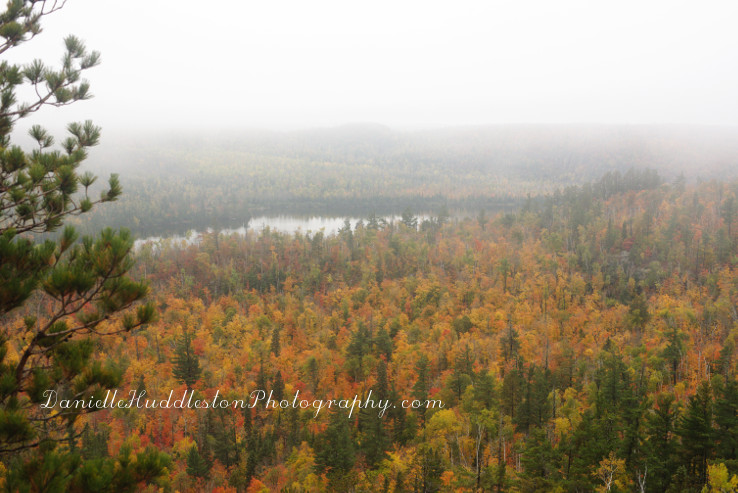 Mount Trudee without rain!
I had missed the photo opportunity the day before due to the rain so I was glad it was dry on the way back.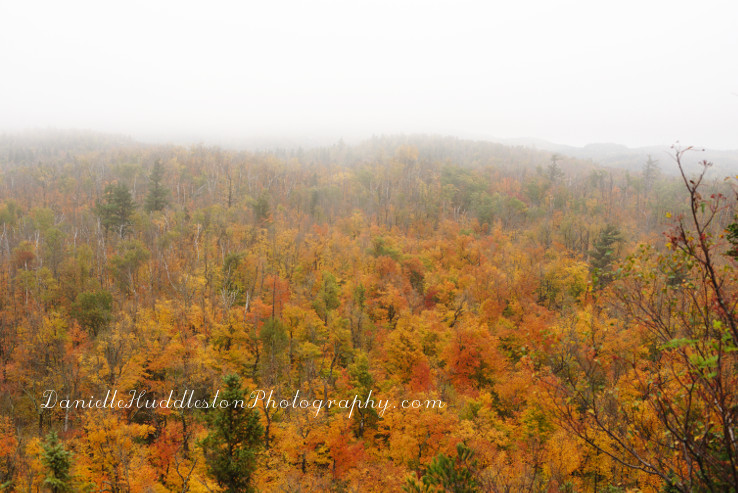 Well, it did not rain at least.
The path was a muddy mess.
The walking poles helped with the slipping around everywhere.
I still wiped out once though.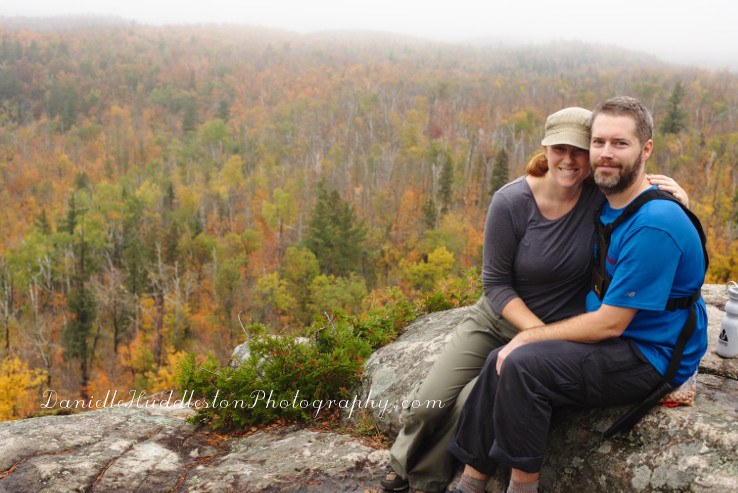 This was one of our steepest climbs for the day so I was glad we got it done.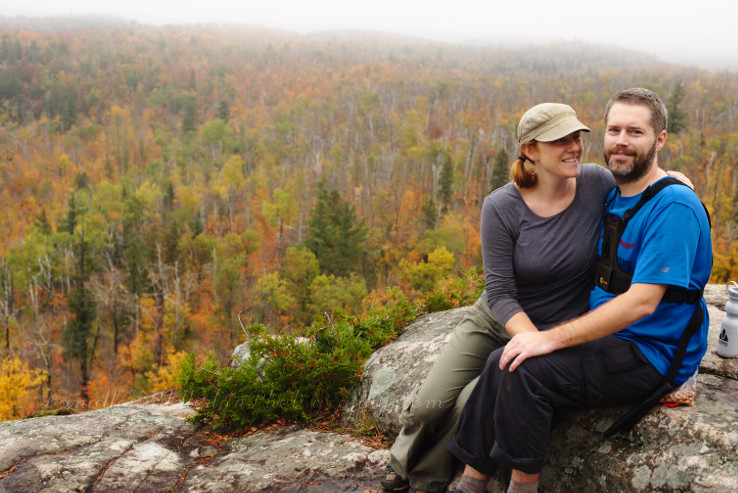 I am glad we packed our light tripod for the trip.
I like it when both of us can be in a shot.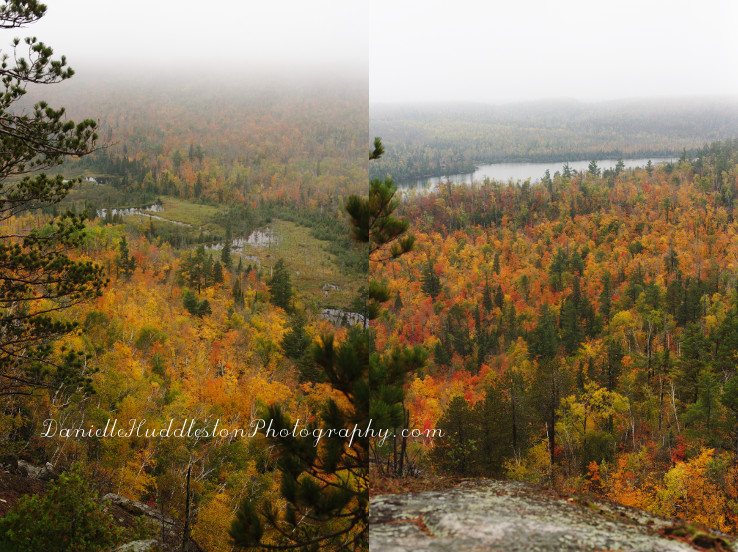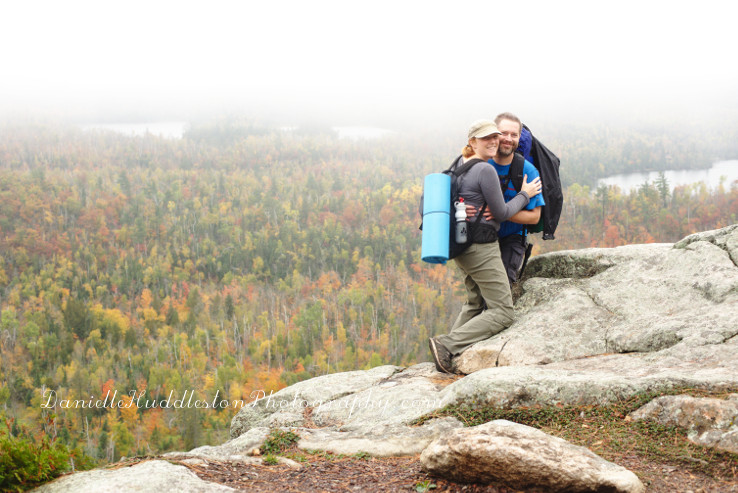 See his grin?
That is the grin of a man that is on the edge.
Literally.
I did not realize it until I had set the timer and went to him.
He tried to pull me close to him and I about freaked!
In this picture I am actually trying to pull away, closer to the nice safe rocks…
As opposed to open air and a steep fall.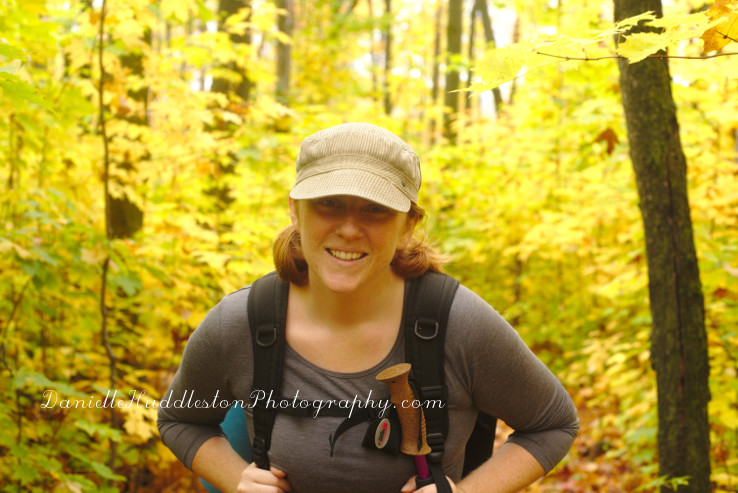 Still enjoying the beautiful colors!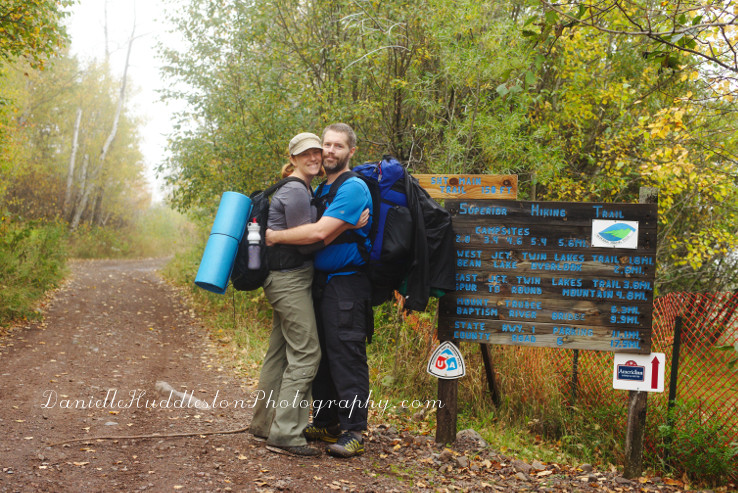 We did it!
We ended up with just over 11 miles that day.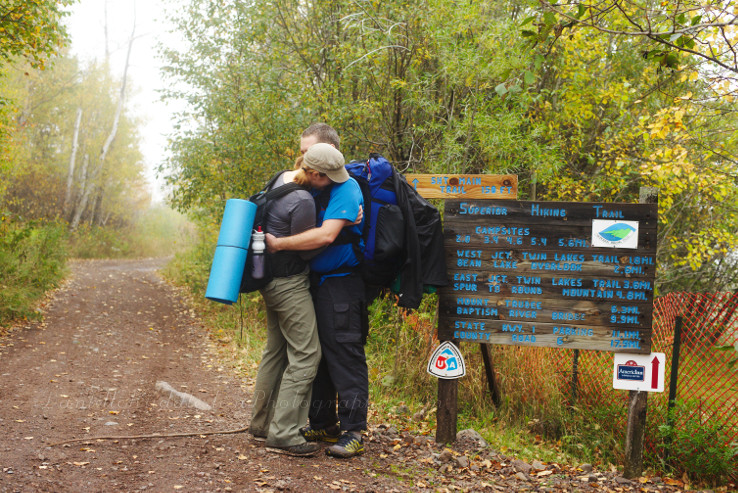 We also just missed the rain.
It started just minutes after we started driving.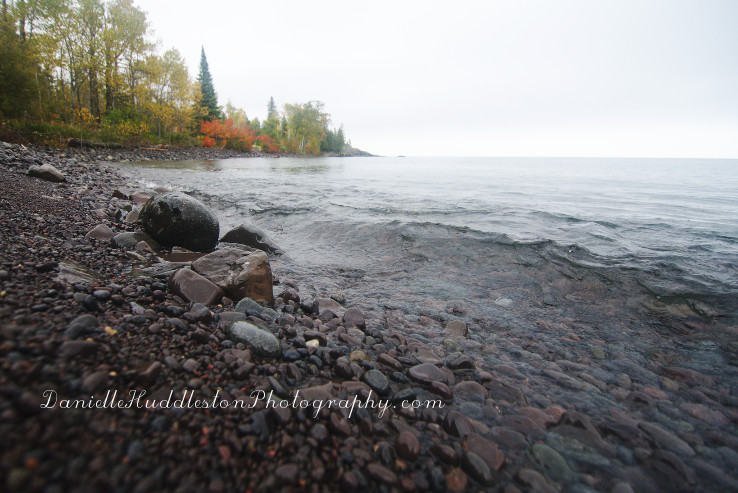 Despite the rain, I had to stop and take some pics of Lake Superior!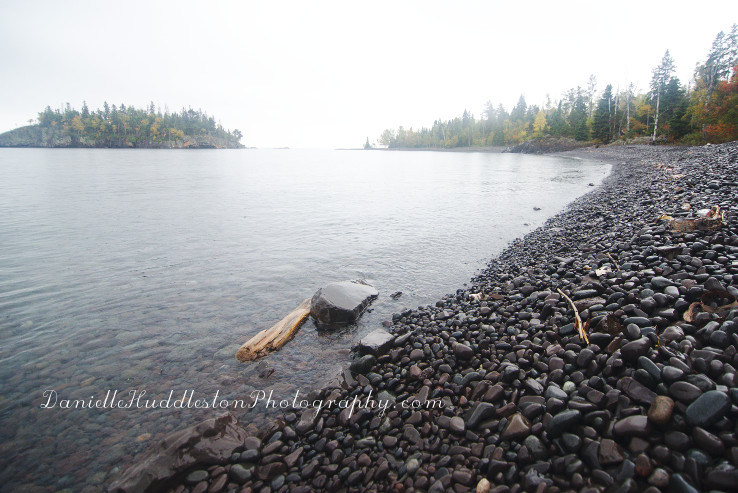 What a great trip!
Have you ever been to Lake Superior?
What is your favorite spot?