We started our study with Microbes and cells.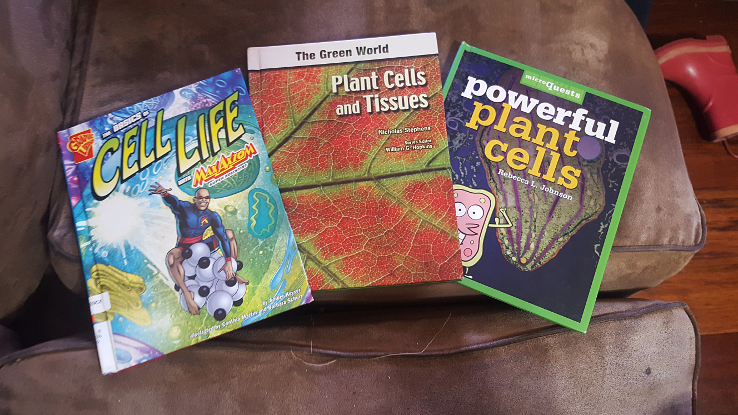 Magic School Bus "In a pickle" introduces microbes.
"Goes Cellular" is about human cells and there are a couple that teach about plants that touch on plant cells.
"Inside Ralphie" covers how bacteria makes you sick.
The Magic school bus was really helpful with my three youngest.
It is currently on Netflix also.
The Reading Rainbow has a really good episode called "Germ Make Me Sick" that all of my kids enjoyed.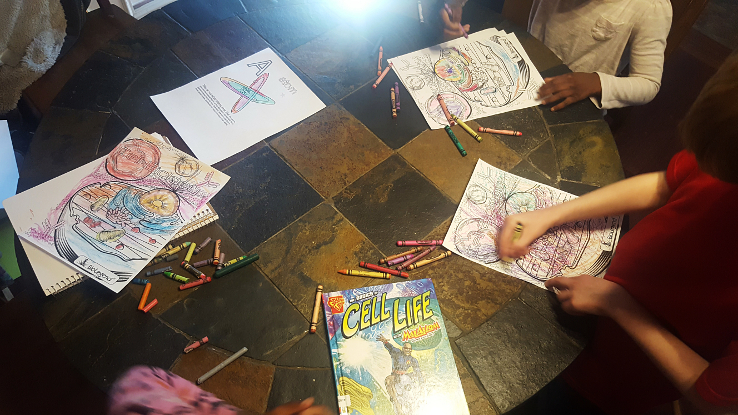 I found really amazing coloring pages for free on the biolegend site, here.
I read my kids "The Basics of Cell Life with Max Axiom" while they colored a cell.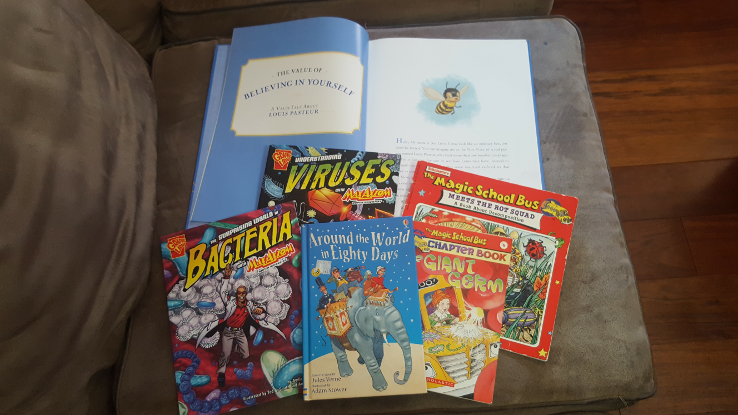 I put the above books in the girls science box for them to look at during our study.
The Max Axiom books on Bacteria and Viruses
The Magic School Bus "The Giant Germ" and "Meets the Rot Squad"
 Usborne's "Around the World in 80 Days" (we were reading Jules Verne for the time period we were studying)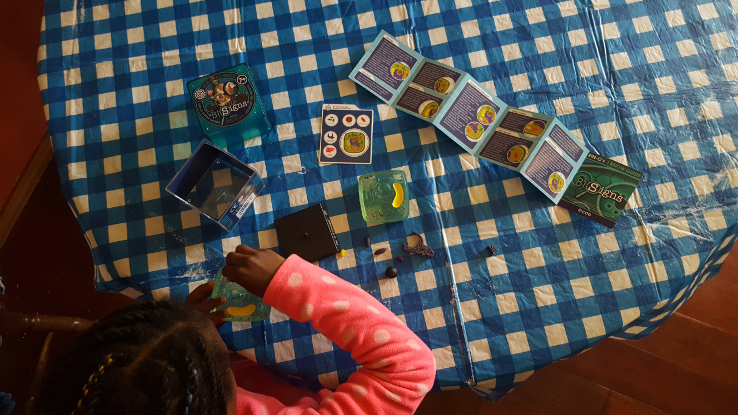 I also bought these plant and animal cell models for them to take apart.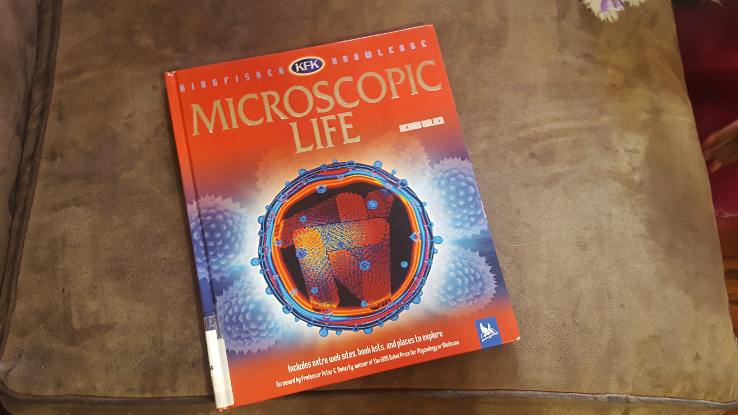 "Microscopic Life" was another good overview book.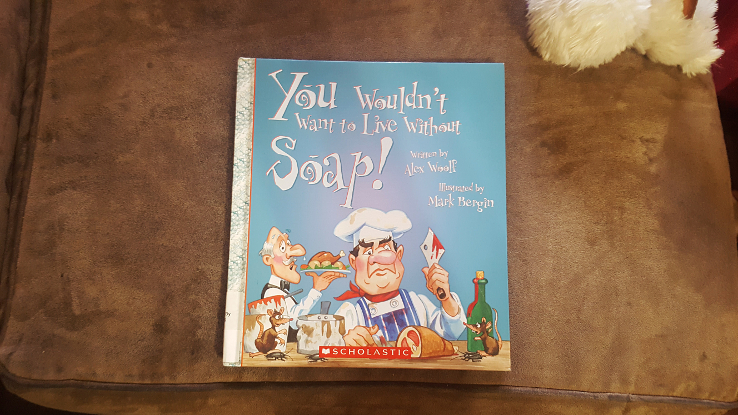 Again, the "You wouldn't want to" books were a big hit 🙂
"You Wouldn't Want to Live Without Soap!"
"You Wouldn't Want to Live Without Bacteria!"
"The Surprising World of Bacteria with Max Axiom" we also really enjoy the Max Axiom books.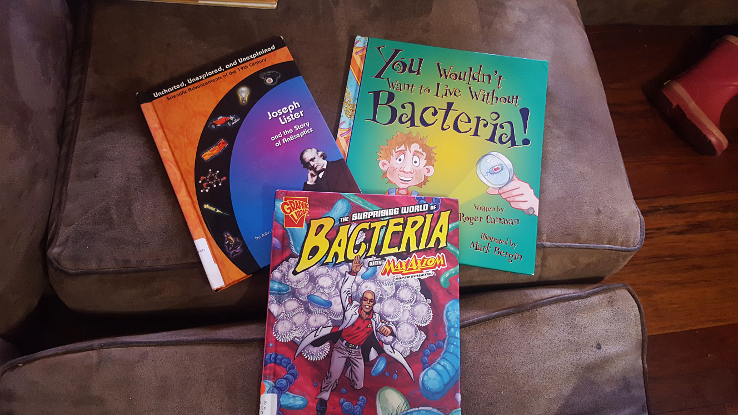 At the same time men were dying of gangrene on Civil War battlefields, men like Louis Pasture, Joseph Lister, and Ferdinand Cohn were changing the face of surgery.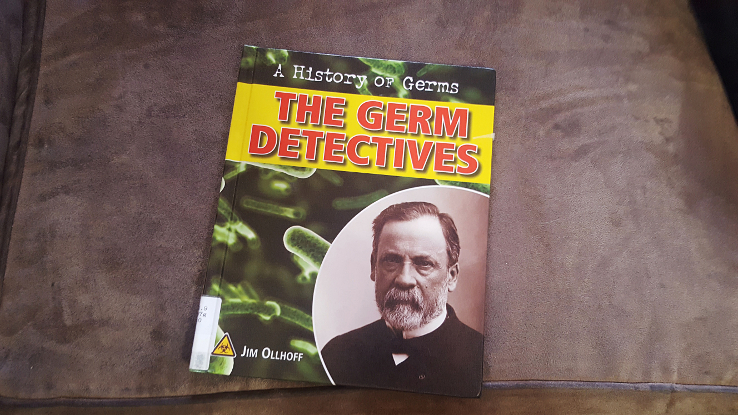 I like an overview book like "The Germ Detectives" to make sure we don't miss anyone.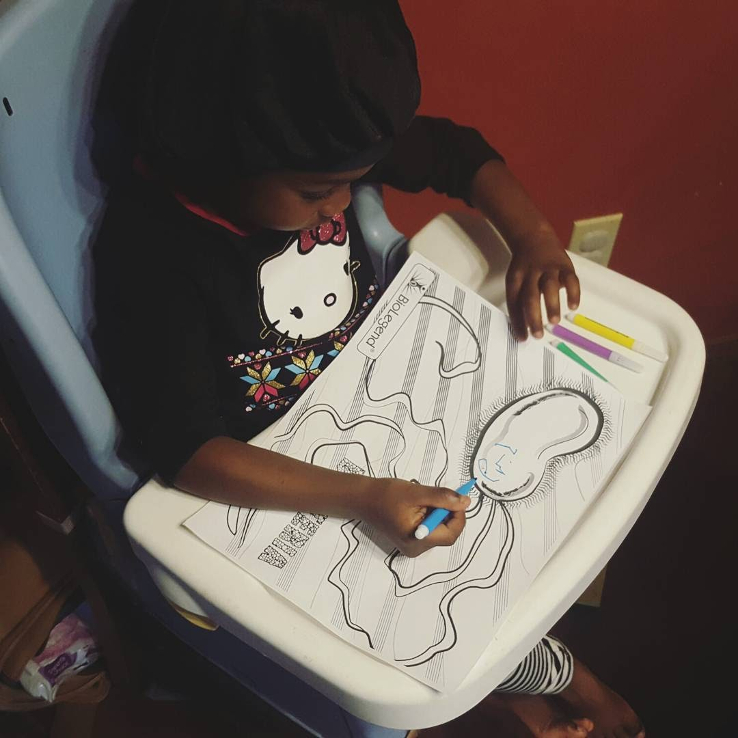 More biolegend coloring pages to go with our bacteria study.
Drawing bacteria.
We made pickles to see how bacteria can change things.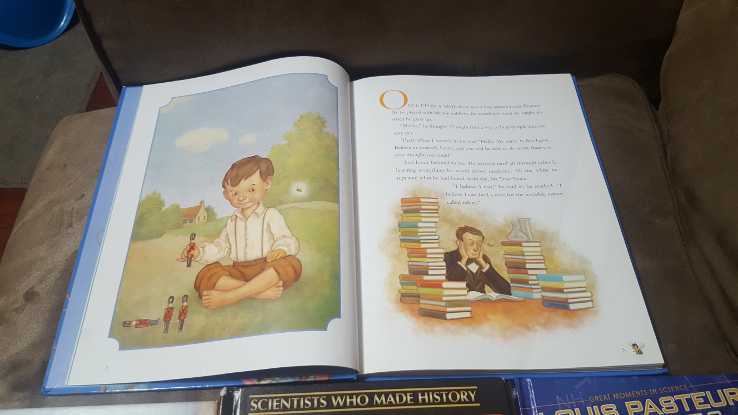 The Value Tales story about Louis Pasteur was really good for young kids.
My older two(9&10) read these other books on Louis Pasteur.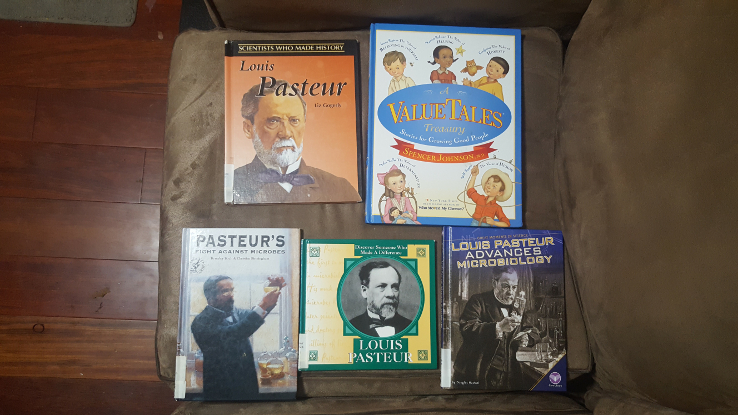 I also used these other resources for my boys;
The Wonder of Cells (video on Answers in Genesis)
How a Virus Works (really good video on youtube)
Inner Life of the Cell (another really interesting youtube video)
Gutsy: The card game (a really cool FREE card game about microbes)
Also our Microscope was so useful during our study!