Tag: 'National Wildlife Refuge'
Tuesday, September 19th, 2017
Monday, June 19th, 2017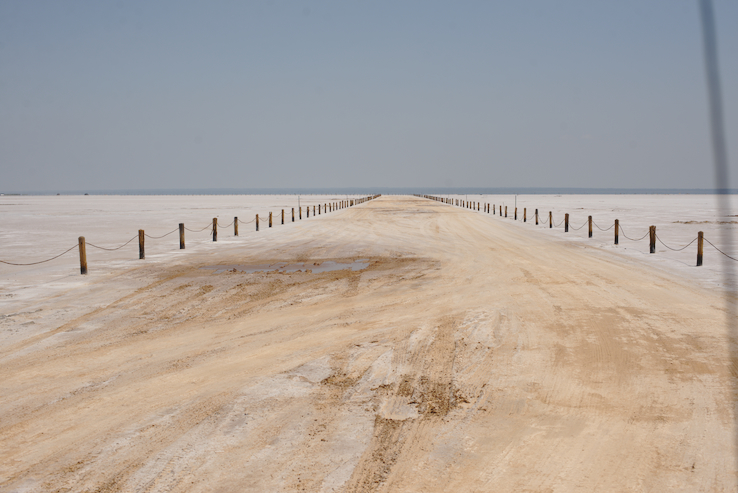 You can dig for selenite crystals at the Salt Plains during the summer!
More info on crystal digging on their site, here.
Although we have visited the area several times, this was our first time digging.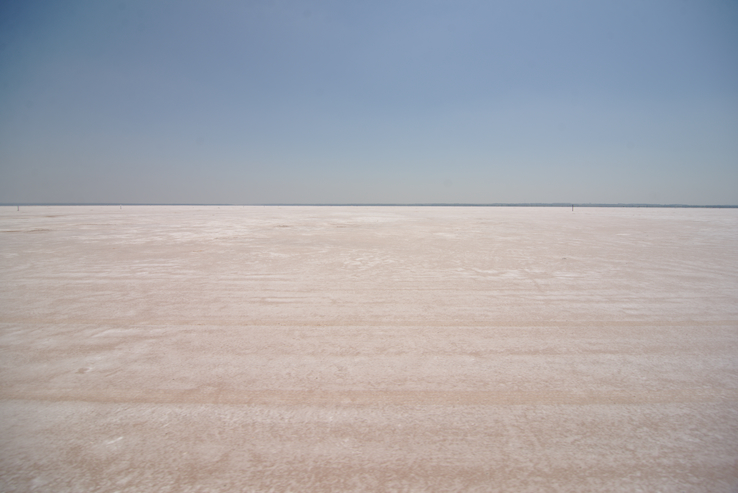 One of these days I will get to watch a sunrise or sunset here.
It is on my "bucket list".
I am not organized enough to write it down, I just keep telling myself someday.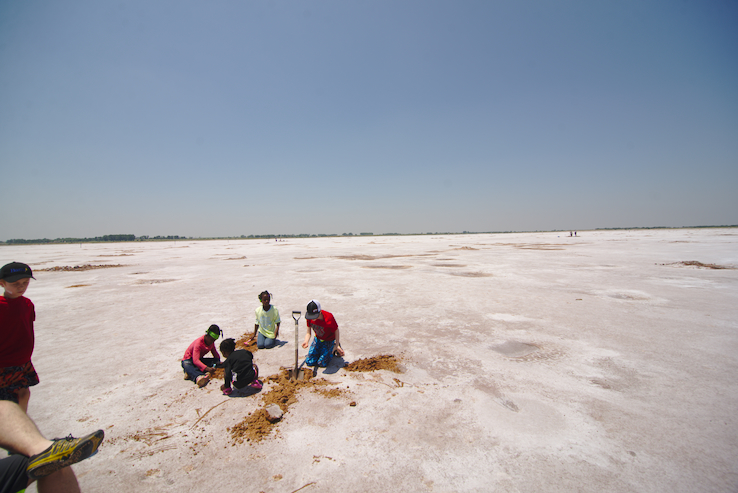 I was not sure before we got there if the kids would actually enjoy doing this but they were crazy about it!
I should have guessed.
They think looking for rocks in our yard is exciting.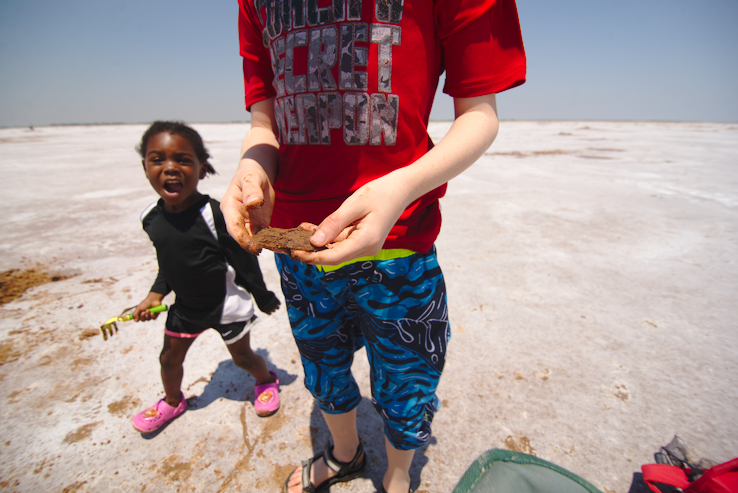 They kept yelling "we're rich!!!!"
You will get muddy so be prepared.
And it was crazy windy!!!!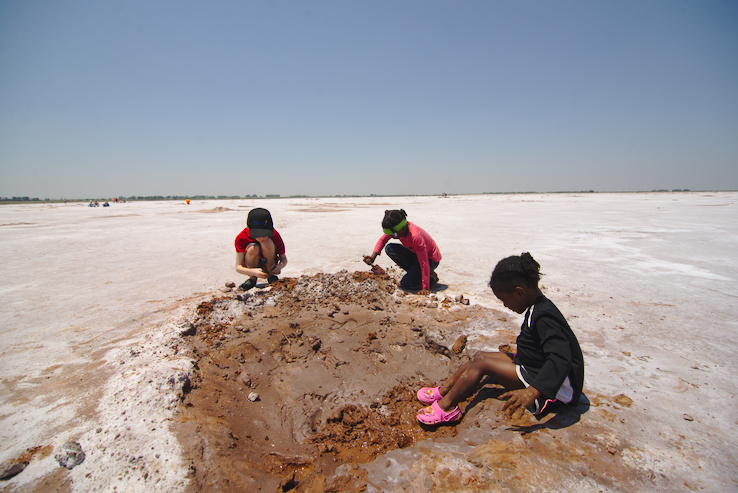 Shortly after I took this pic Little Bit smeared the mud all over her legs…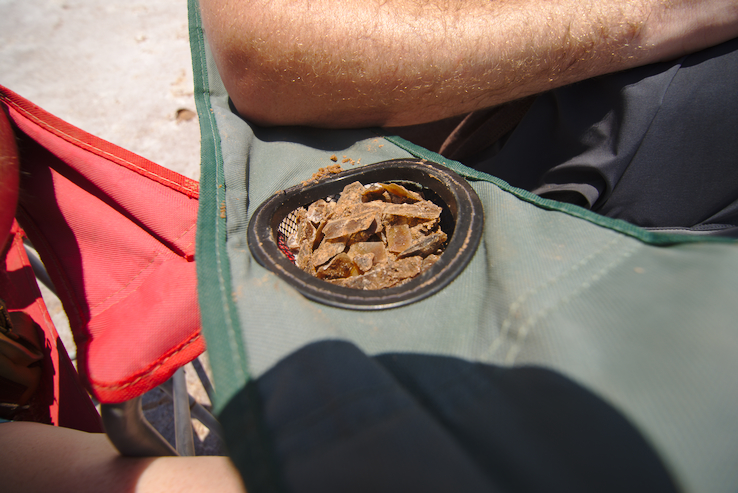 Treasure!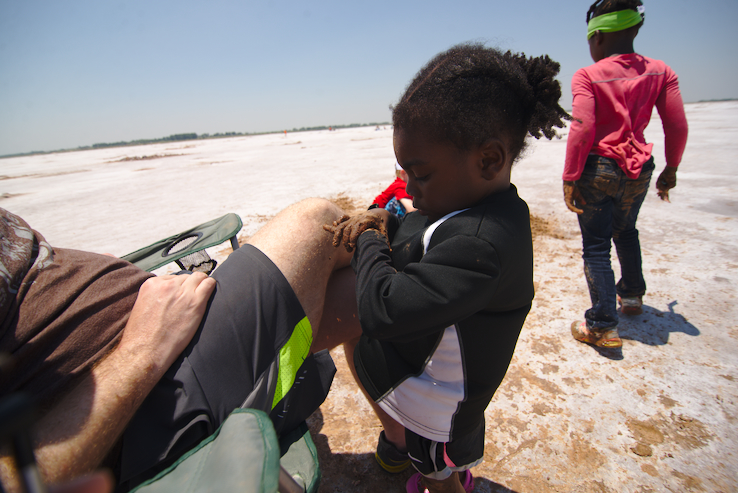 She was super proud of how muddy she was, until it started drying…
You will need a shovel and plenty of sunscreen!
There are several overlooks around the refuge.
We went on the wildlife drive in the refuge and I was surprised when we did see quite a few egrets.
Usually we like to go on these at dawn and dusk since that is when more animals are out and about.
They have some easy hikes that you can go on in the refuge also.
We played at the beach in the Salt Plains State Park also.
It has a really nice sandy beach but the waves were pretty intense and the water was very dirty looking.
Not sure if it was windier than normal or not.
I did not take my camera swimming with us so not pics from that except on my instagram account.
I did take my gopro so maybe I can put a video together.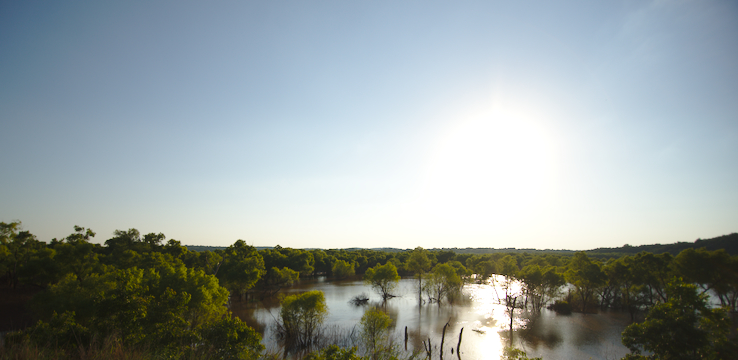 I saw this pretty lake on our way to the salt plains and wanted to be sure to stop and take pics on the way home.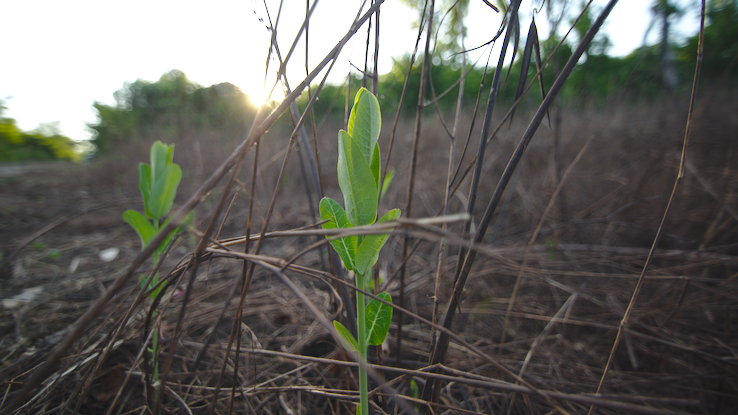 Nick stayed in the vehicle with the kids and I walked down to a boat ramp to take pics.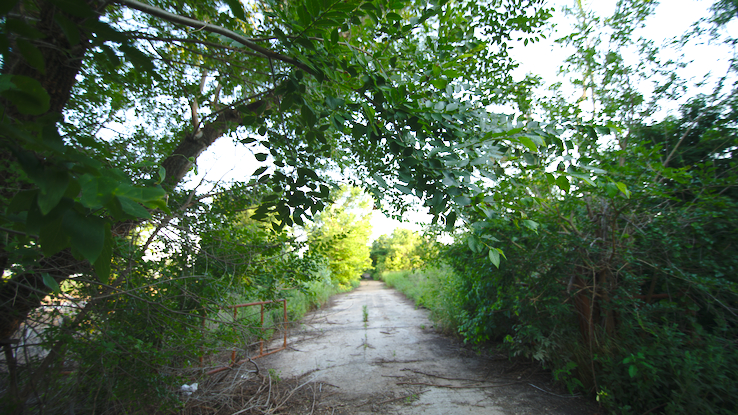 It was so peaceful after so many hours in the vehicle with 5 kids.
If you have kids that like to treasure hunt than you should check out crystal digging at the Salt Plains!
It was so much fun and a lot easier than I thought!
Wednesday, October 15th, 2014
On day 7 we hung out with family and crashed.
It is amazing how much your feet hurt when you lay around vs. when you are using them constantly for a hiking.
I was trying to not laugh at all the aches and pains that were showing up from our hike.
As soon as I  put shoes on and got moving they faded away.
Although I did take pictures that day I decided they did not need to be shared on here so I am skipping to our last day.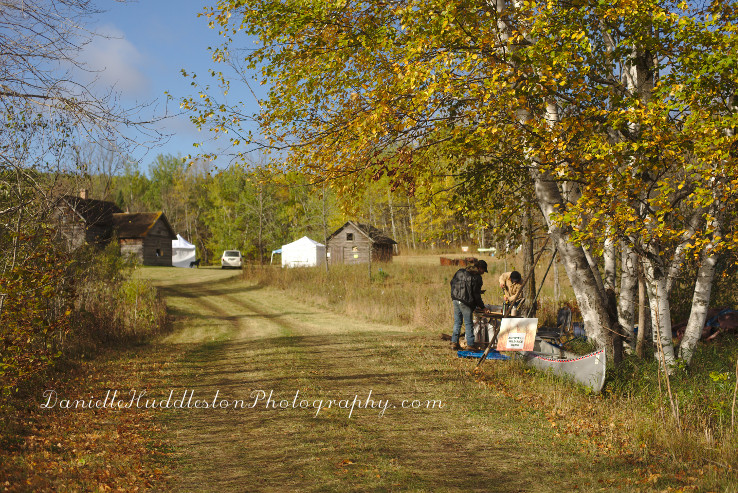 On our last day in Minnesota we decided to go to Tamarac National Wildlife Refuge again so we could go to their Fall Festival called "Wolves & Wilderness".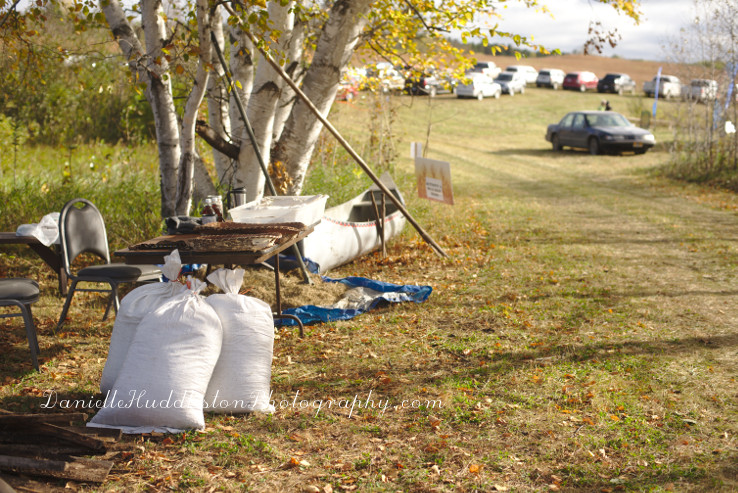 They have educational stations set up about different aspects of the park and wolves.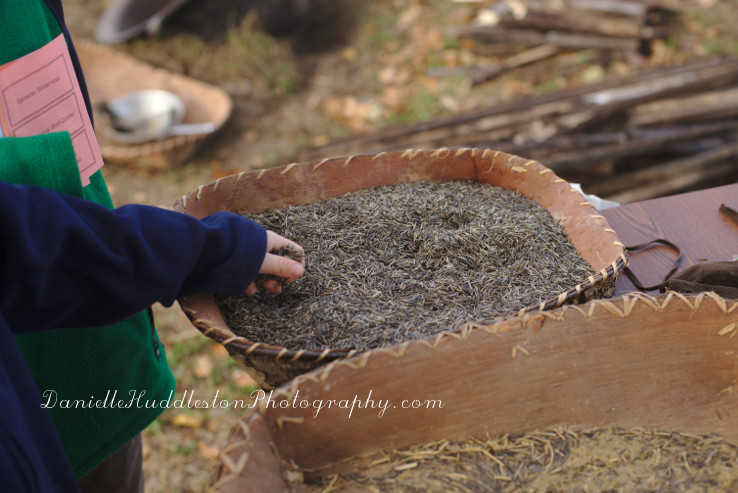 Wild Rice grows in the park so they had a demonstration of how they process it.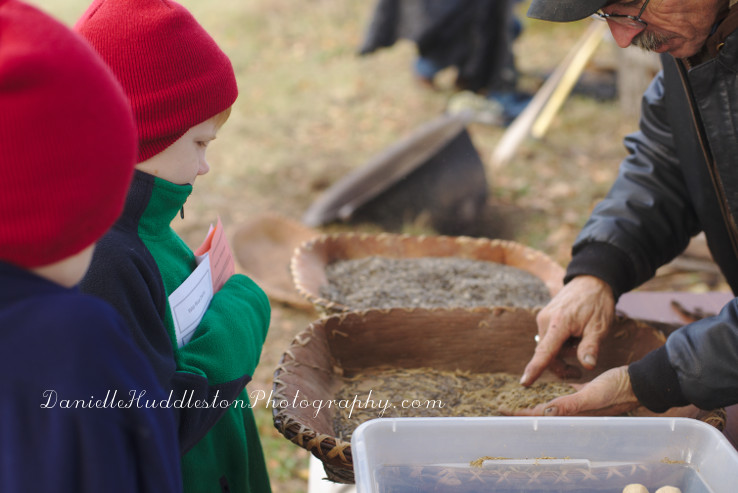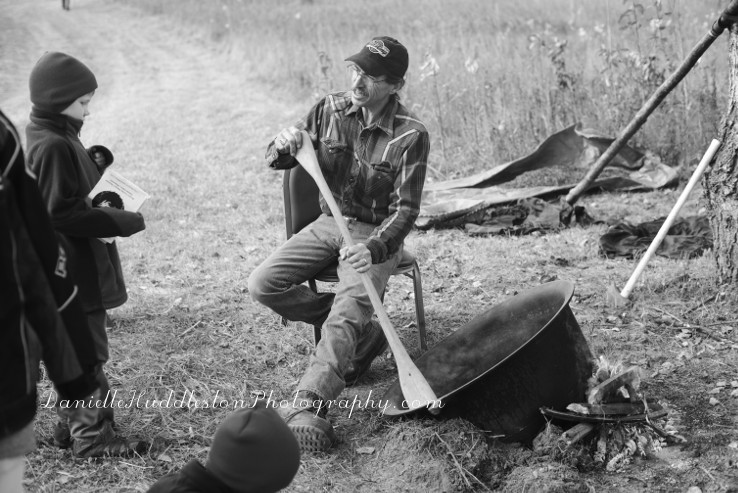 The volunteers were very nice and full of information.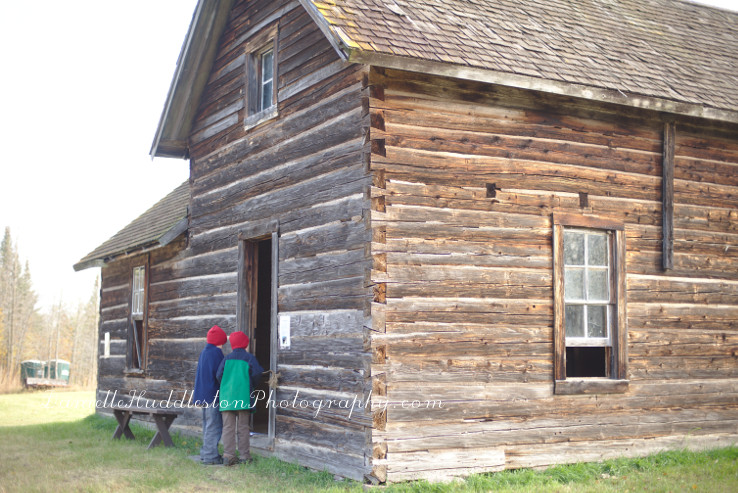 It was held near these old cabins which were cool to look into.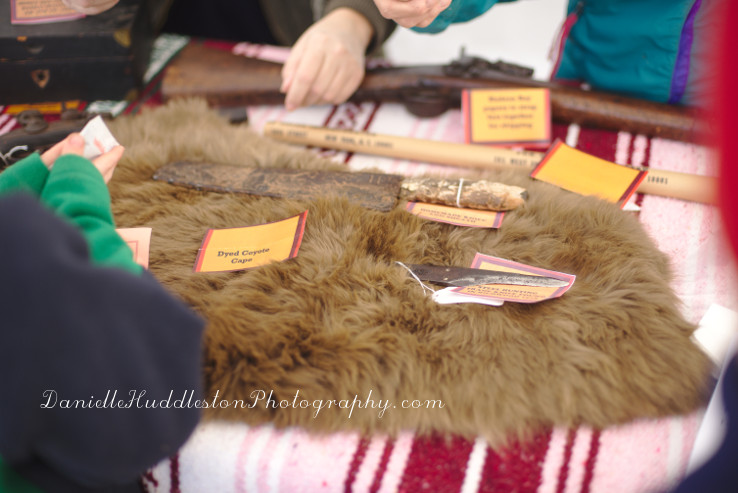 At the trapper tent they told my youngest he could touch the wolf trap they had.
He wanted to know if it was set to go off first.
Yes, they set it and are trying to trap the little children that come to the tent…
I guess that is a valid question if you have never really seen one before and therefore do not know if it is armed.
Of course his next question was if they would set it.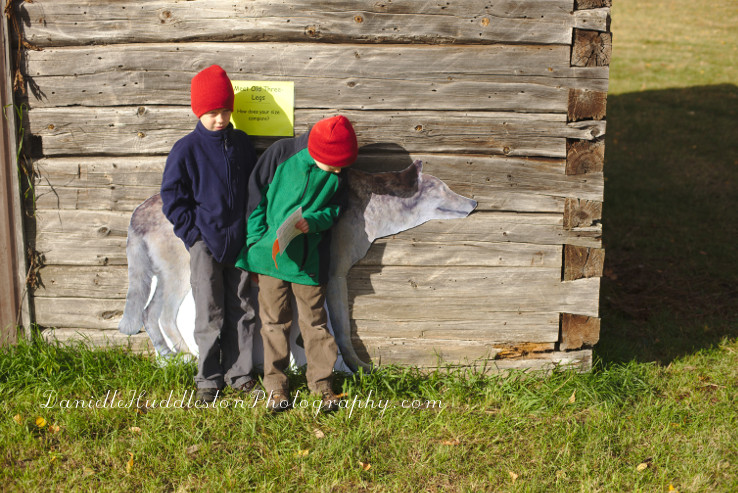 The event was centered around a wolf named "Old Three Legs" that terrorized the area in the early 1900's.
Since Nick and I saw a wolf limping on our trip north, my youngest told everyone and said maybe it was three legs.
I don't think you would have made it Maddie…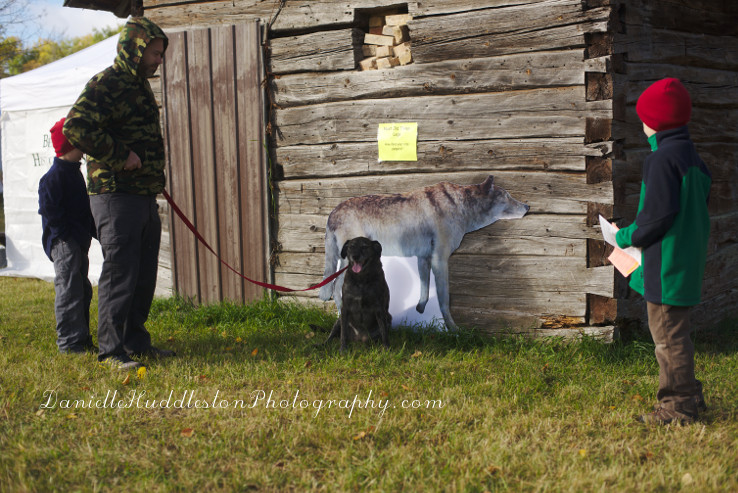 Poor Maddie being compared to Old Three Legs.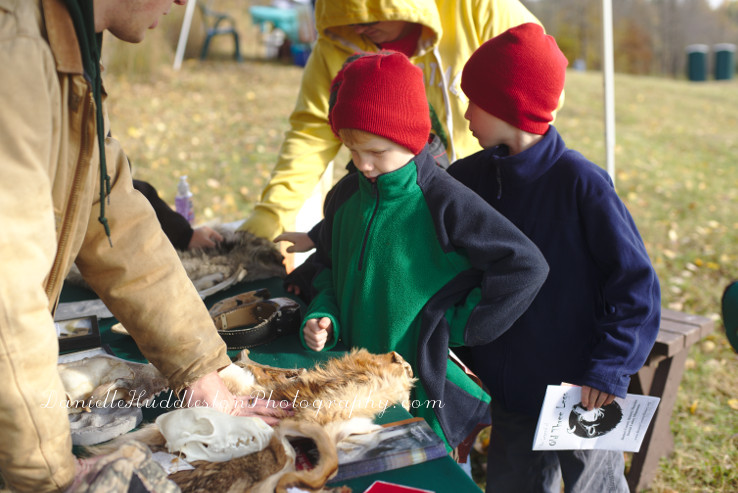 You got a stamp in a book at each station and if you filled it you got a prize.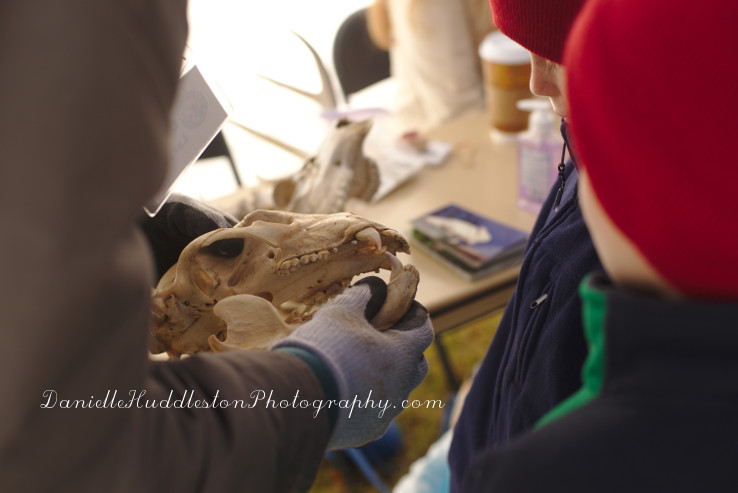 What I like most at events like this is the spark it puts into my boys.
Even if they do not remember any of the information they hear, they are more likely to try to find out about that subject because they are interested now.
It would not surprise me at all if my youngest picked up a book on wolves at the library sometime.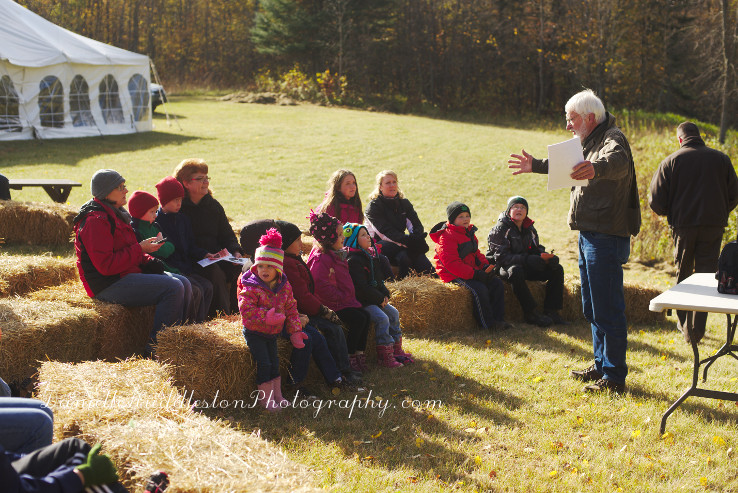 They had a storyteller tell the story of Old Three Legs.
He was a teacher and it showed.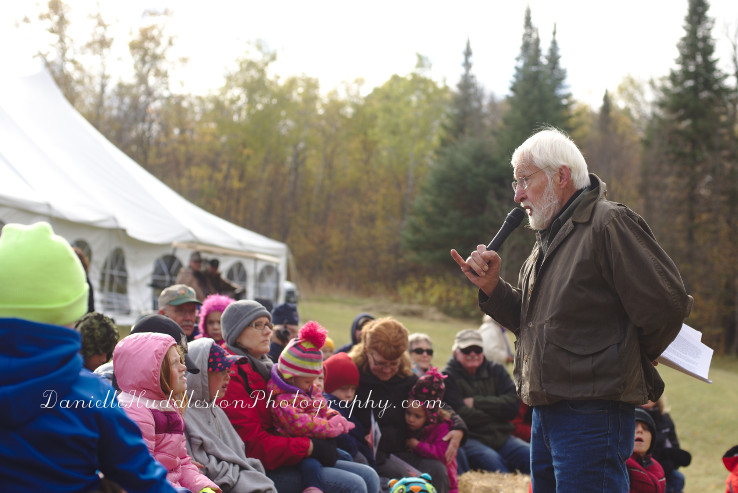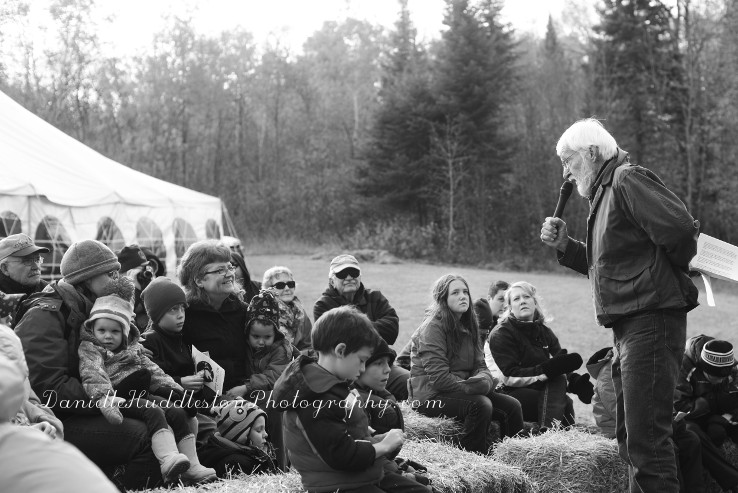 Nick's mom and some of the boys cousins came as well.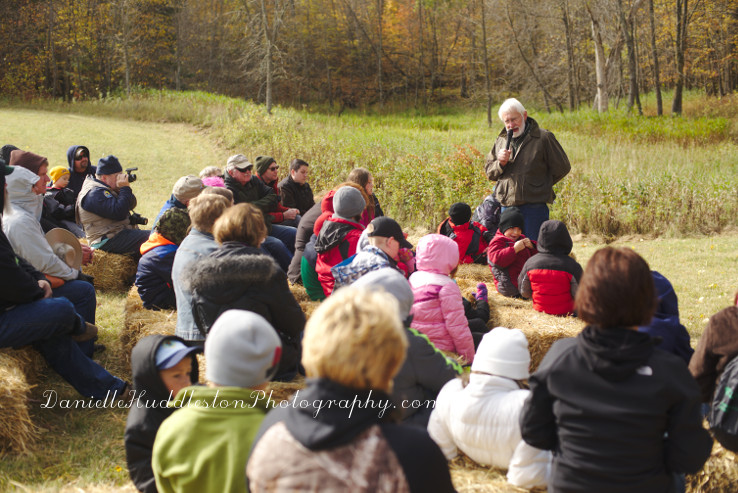 I really enjoyed listening to him.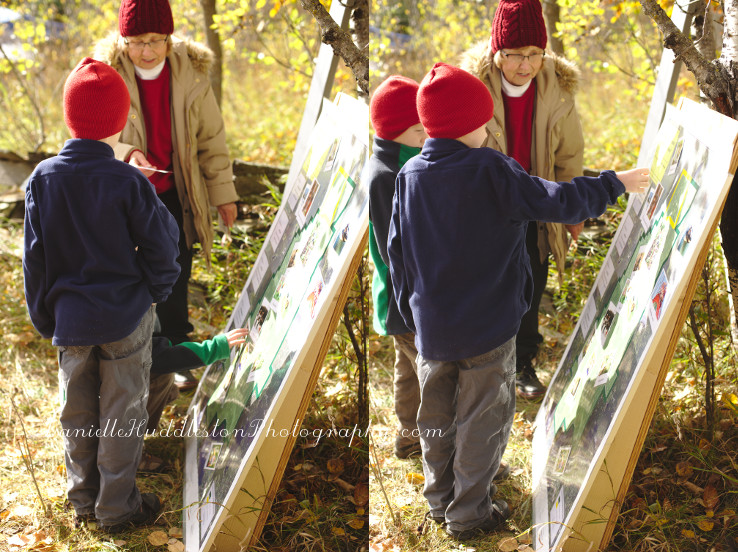 It was really cold and we had a long drive back to Oklahoma ahead of us so we tried to hurry through the last activities.
I am sorry if I seemed rushed to any of the volunteers, I felt like we had a ticking clock following us.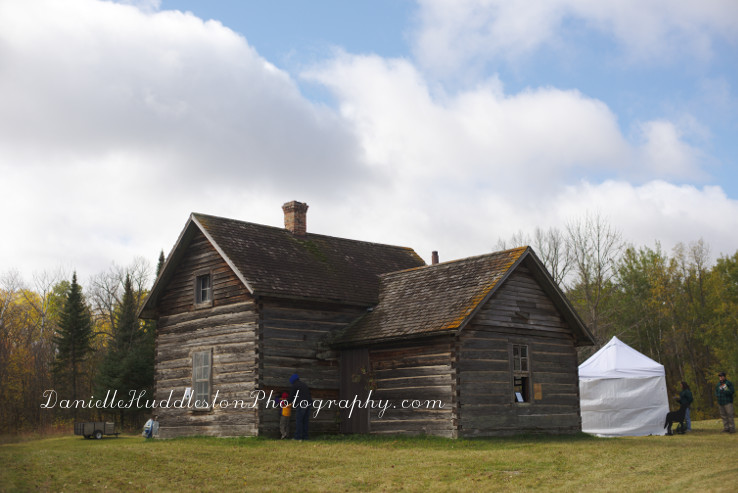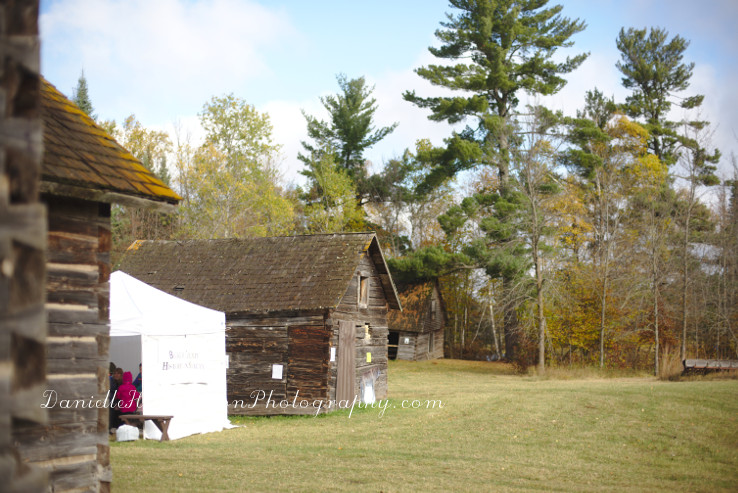 Does it get any better than a cabin in the woods?
Dream house.
Maybe one a little less drafty though.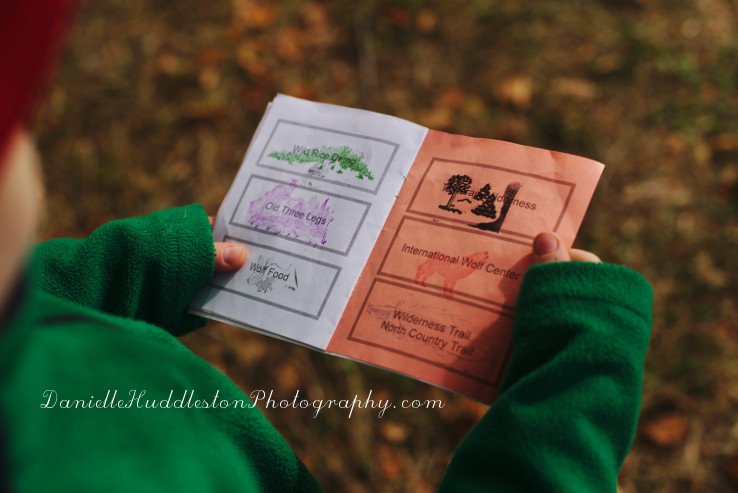 I am glad that we started our drive a little late so we could attend this event!
They did a great job and the boys had a lot of fun!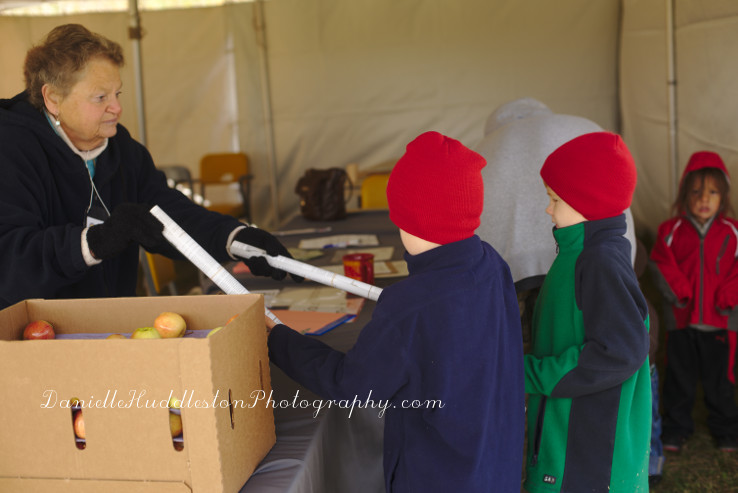 The boys earned their prize!
They got a wolf poster and some apples.
Those apples were really good!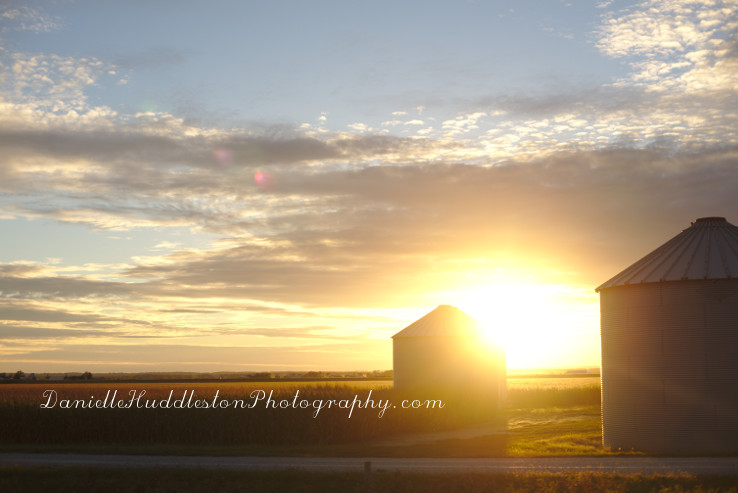 We ended up with a beautiful sunset on the way home.
I always enjoy my time in Minnesota so much.
It is a beautiful place.
What is your favorite state to visit?
Any fall festivals going on in your area?