We were so happy to get surprised with snow right before Christmas!!!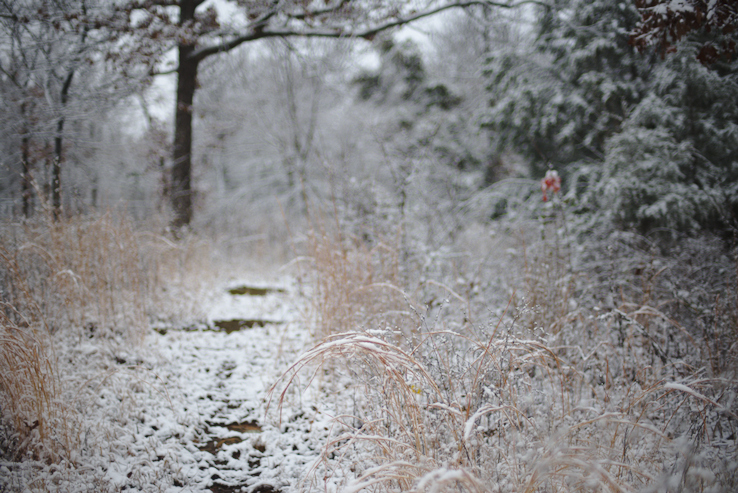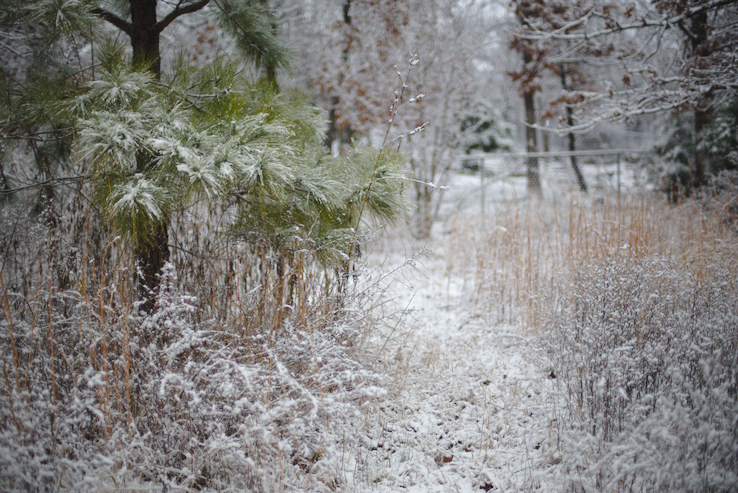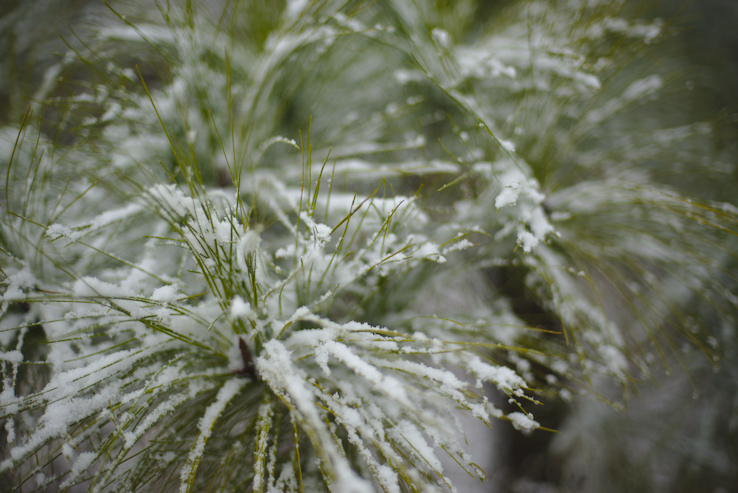 It has already melted but I am hoping we get more this winter!
It was really wet snow so the kids were able to sled and throw snowballs(the painful kind, like rocks).
I noticed that I got snow stilts after a little bit.
Little bit was sure she wanted to ride with her big brother on this part even though he thought they would run into one of those cedar trees.
She got snow all over her face and hair…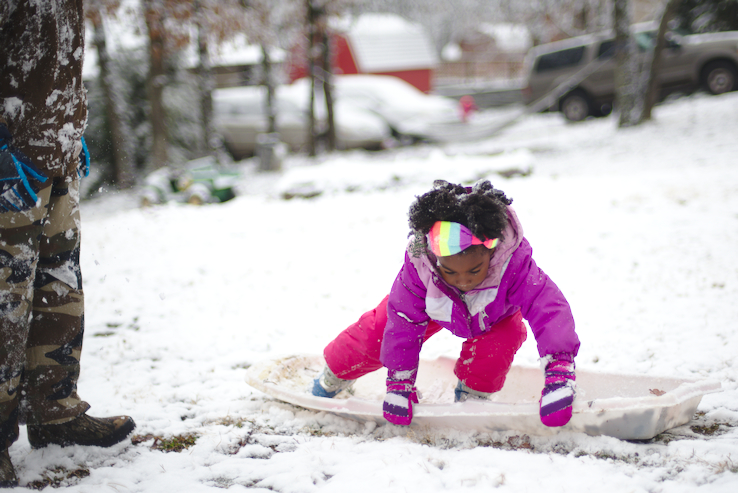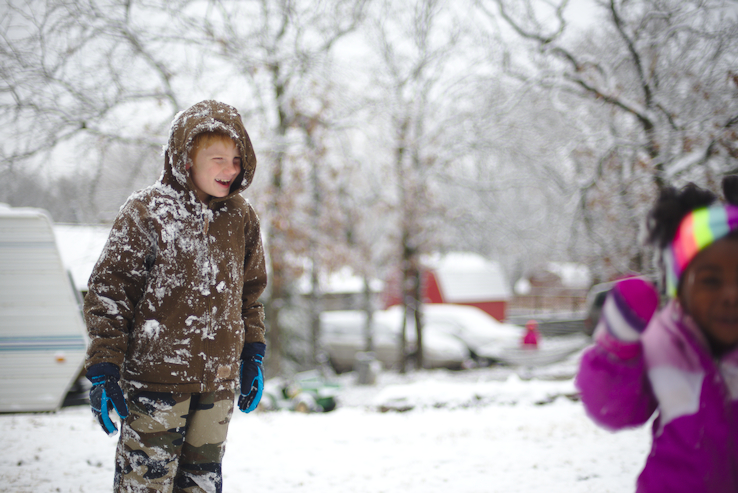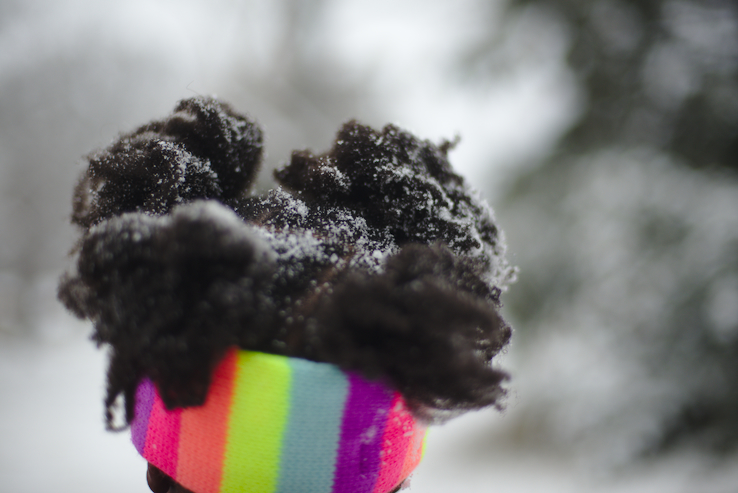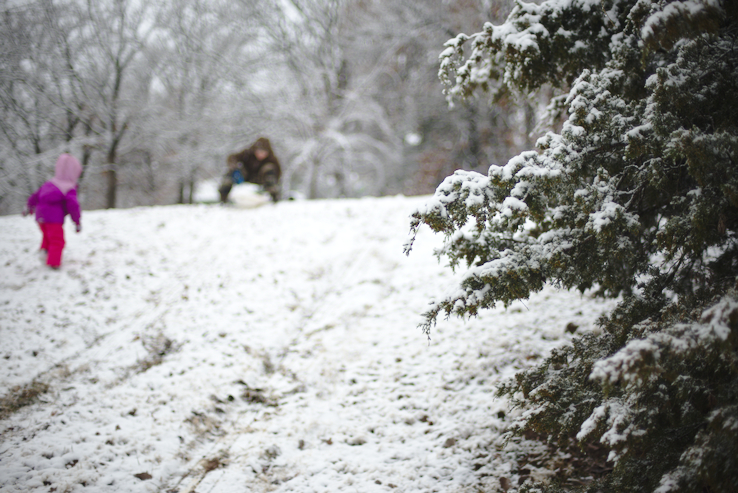 Mostly she just wanted to eat snow the whole time.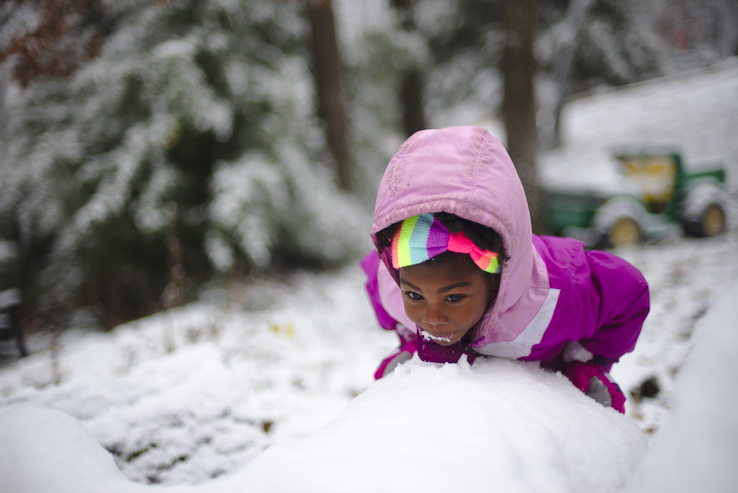 My kids ate plenty of dirt that day I am sure.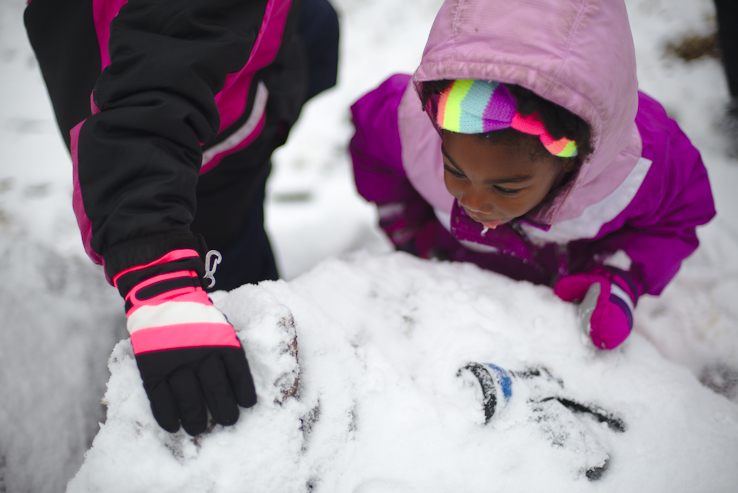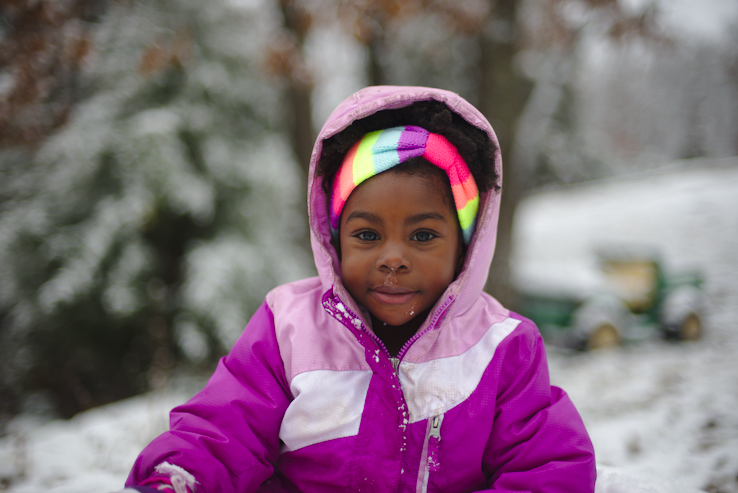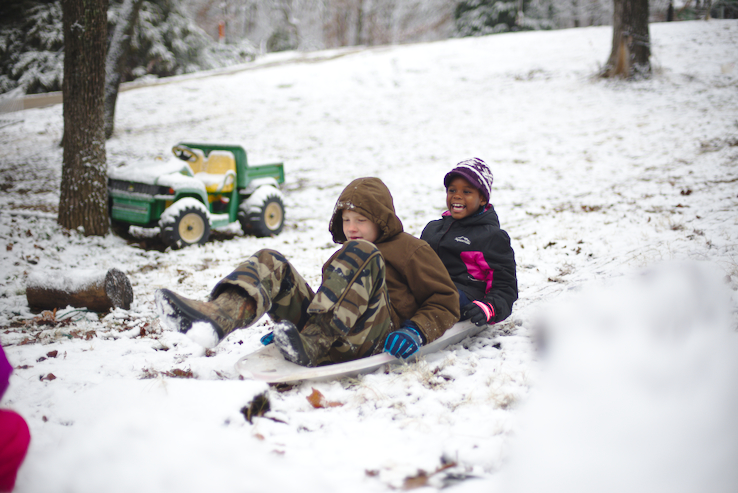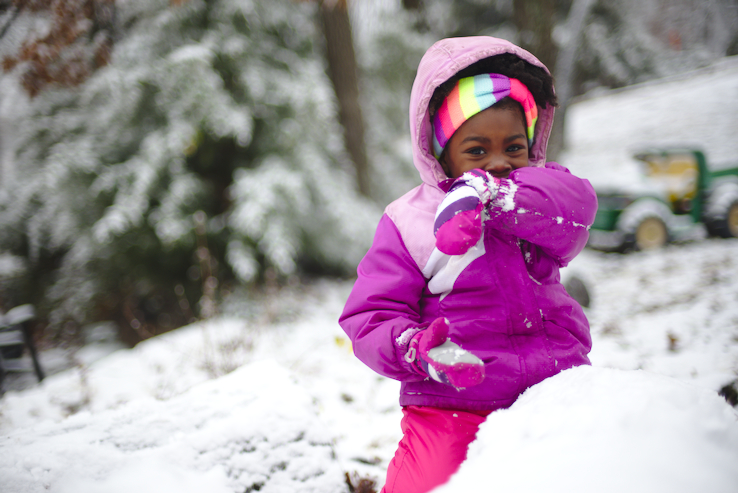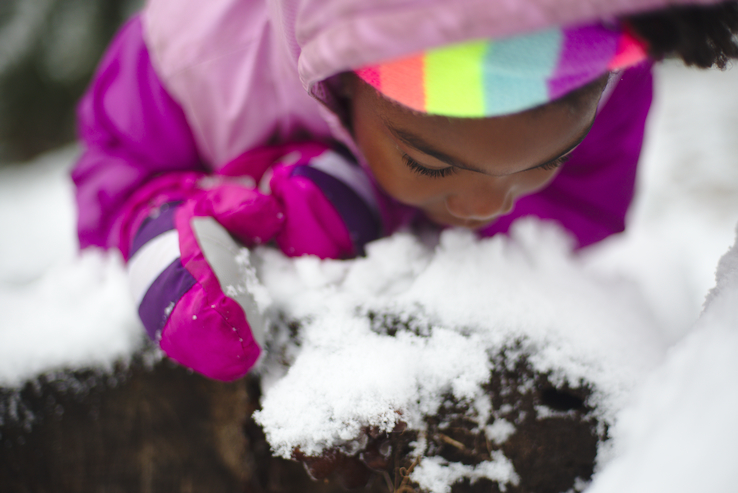 I love this girls happy smile.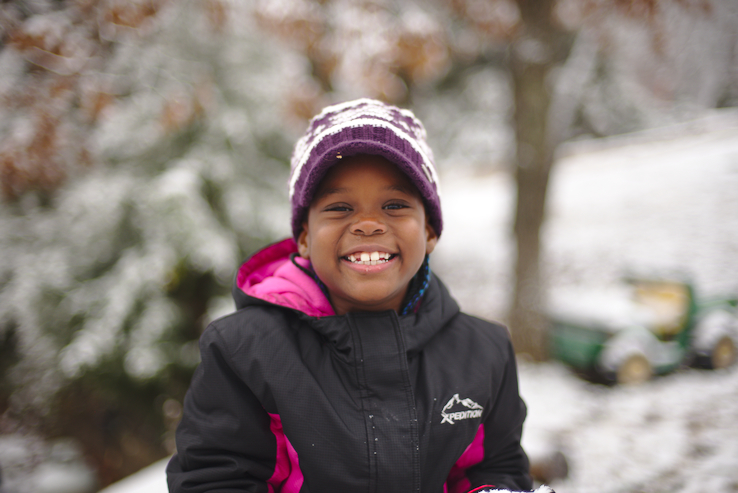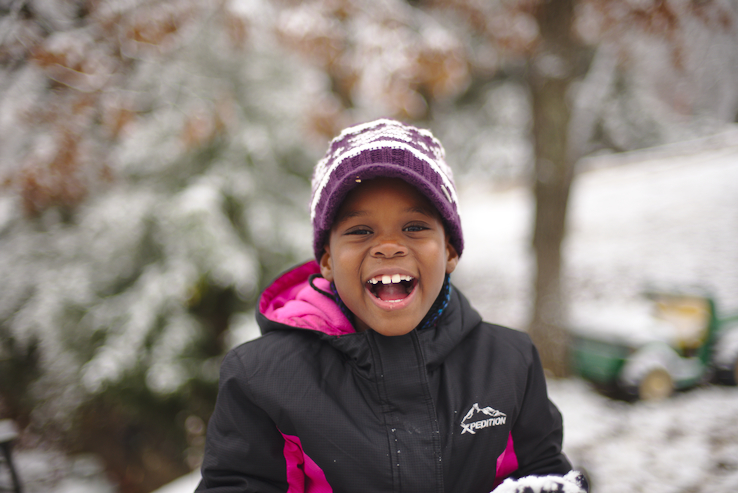 The girls are not good at telling when they are getting a little bit cold so they wait too long to go inside or stop picking up snow.
This usually results in tears when we do go inside.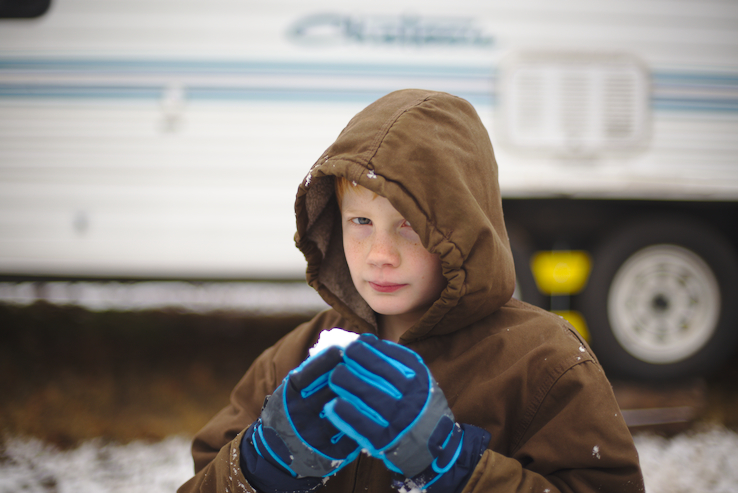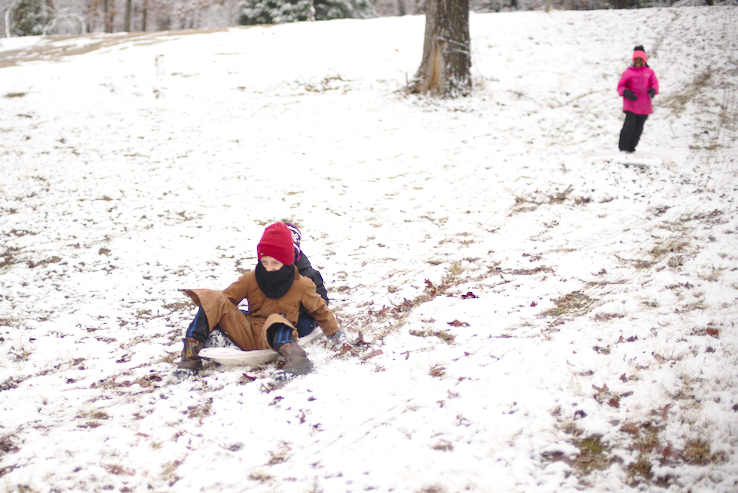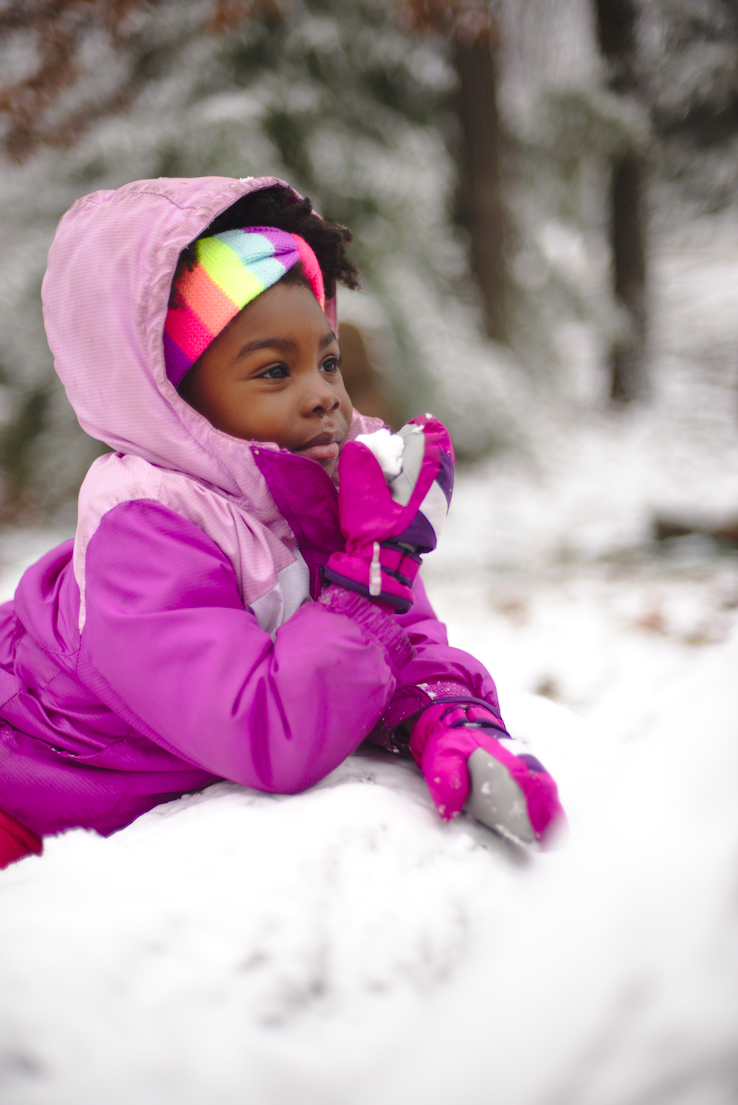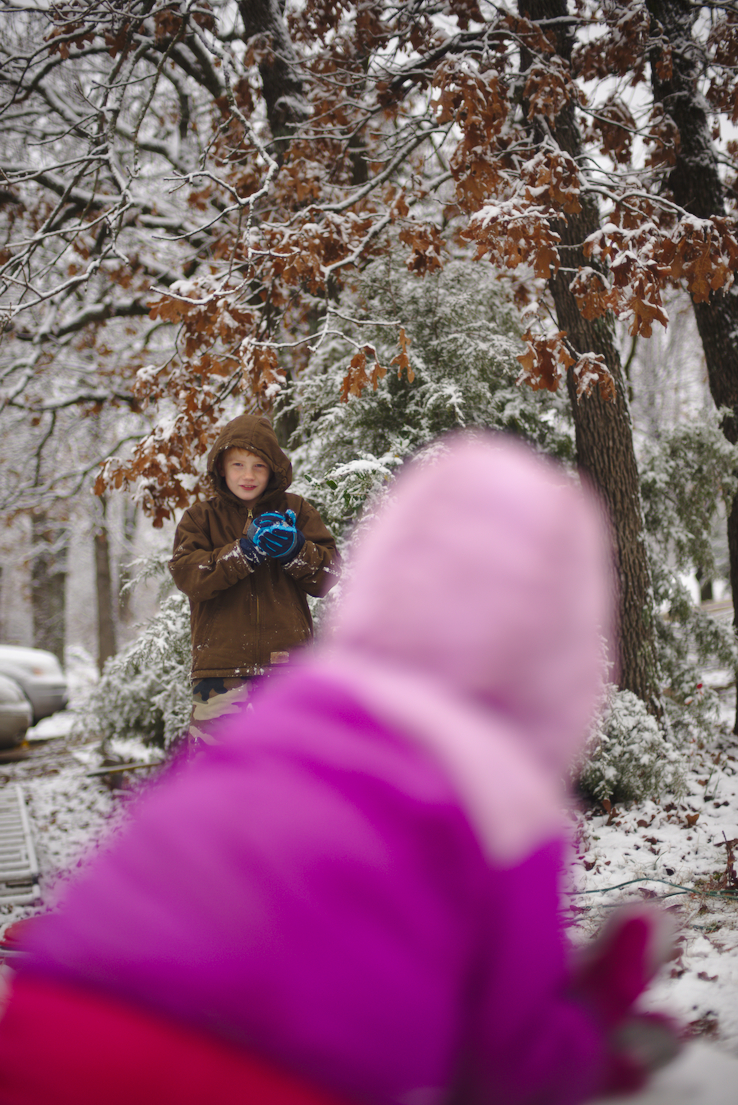 Glad we got to play in the snow in Oklahoma!
Do you get snow where you live?
Enjoy it or hate it?