Tag: 'homeschool'
Tuesday, September 6th, 2016
Friday, February 19th, 2016
Our second go around of Galileo was maybe not as exciting as the first.
This year has been more books focused than projects.
My boys seem to really be learning a lot though.
My 8yr old said he liked, "Galileo's Journal" and "Galileo" by Fisher.
My 9yr old said he liked, "Galileo's Journal", "I Galileo", and "Galileo" by Fisher.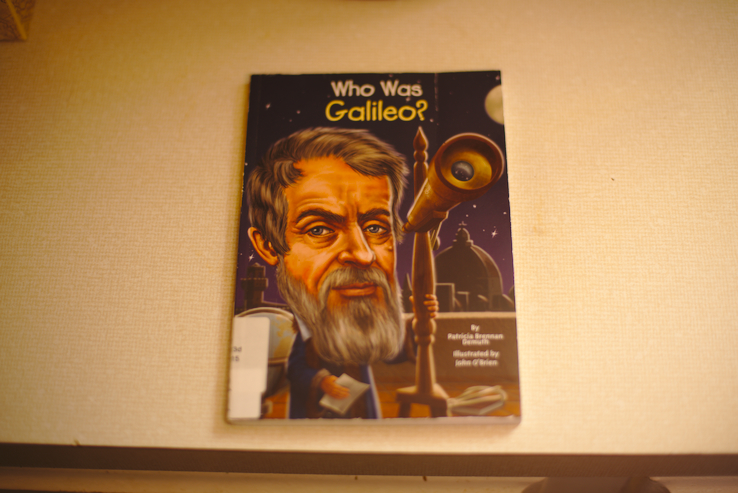 My boys eat up these "Who Was…" books.
It is usually one of the first books they will grab from the stack.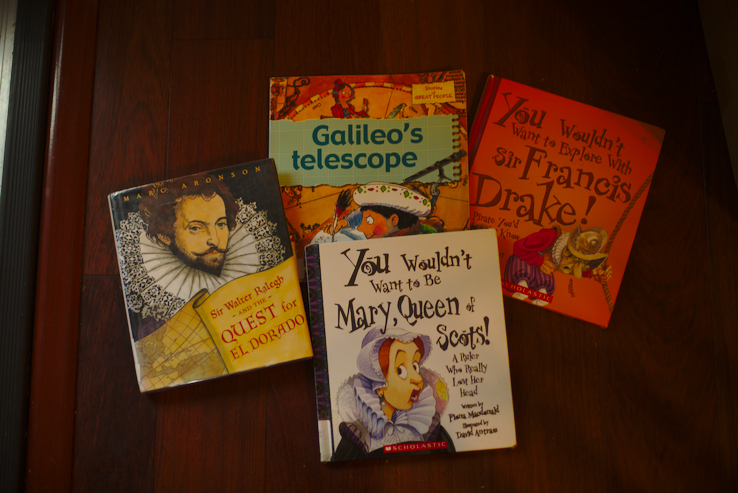 I did not take a picture Galileo's Telescope by itself so this is the only shot I had of it.
I did move our telescope into their room for this study and they did work on how to use it.
My oldest(9) was a little more into it than my younger boy.
My boys were studying several other topics that were around the same time period as well.
Interactive experiments on Nova site for Galileo, my boys liked playing around with this.
Saturday, January 30th, 2016
My boys studied Shakespeare to go along with Galileo and the Conquistadors.
That is why I love learning via timeline, you get to learn about things that don't seem to go together.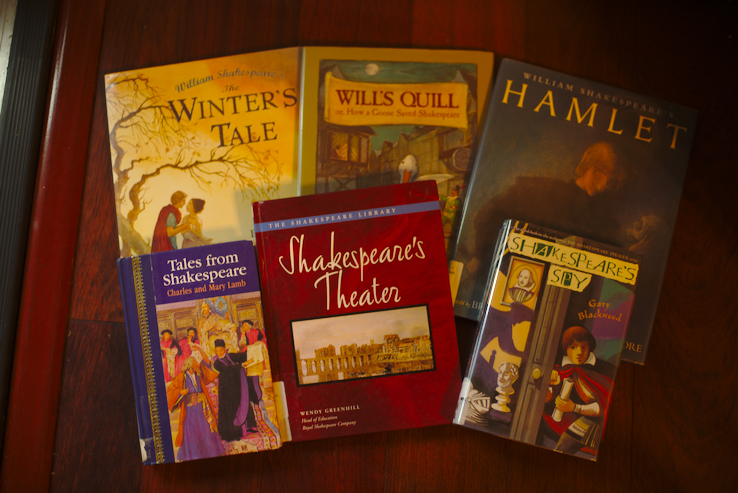 They really liked "The Winter's Tale", "Will's Quill", and "Hamlet."
Although my oldest(9) read a lot of the Lamb's Tales of Shakespeare as well and seemed to like it(free version available for Kindle).
Later on I found some really interesting interactive sites for Shakespeare.
Literary Wonderland has a really cool rap version of Macbeth!
The BBC site has a fun game they can play, here.
They also have a 60 second version of Shakespeare that is like reading about the tale in the newspaper which I thought was fun, here.
My boys spent a lot of time on the Modern Library site, playing their shakespeare quizzes and games.
Their favorite part of this study was probably the live sword fight from Macbeth that we saw at the Natural History Museum in OKC.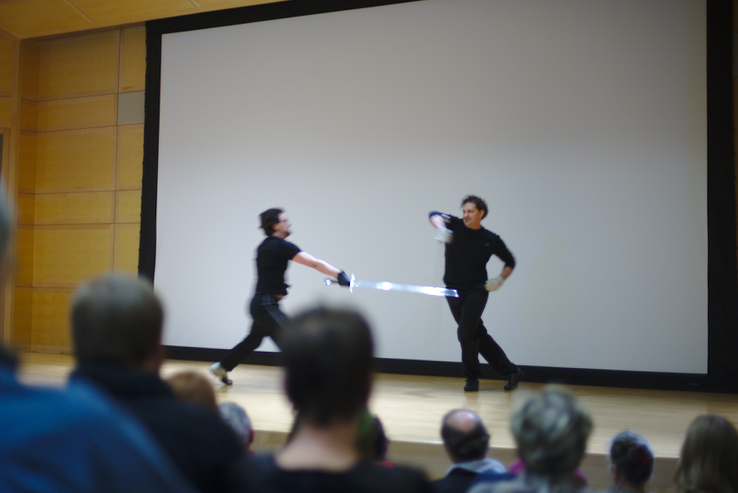 They could probably watch sword fights all day.
Because they are boys…
Do you have a favorite resource for Shakespeare?
Just found this so I am adding it for my future reference.
Shakespeare Solos, actors performing key speeches from his plays.