We are studying the Erie Canal and since it had a lock, I wanted the boys to see one.
We have two within a two hour drive of us so I chose the closest and we headed out there.
It was a Friday afternoon and pretty dead.
Ha!
Steller planning I tell you.
I was really hoping we would get there at a time the lock was being used but it was still cool to see.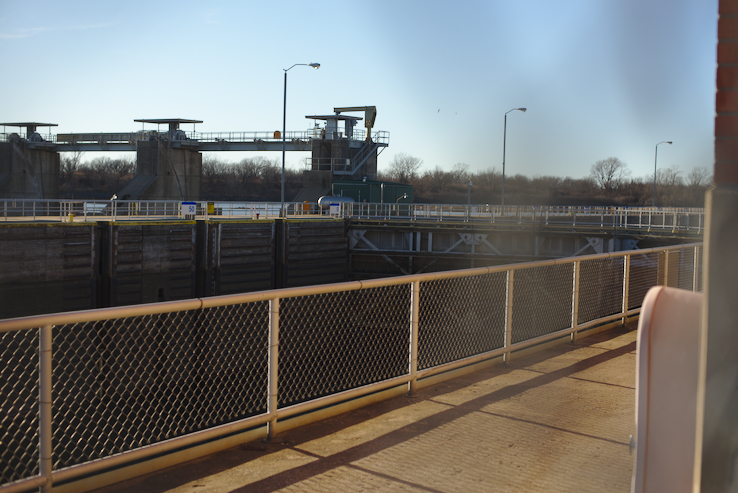 It was insteresting to see some of the barges that fit in the lock.
They seem too big!
We drove around to the other side to see the dam.
She believes in trust exercises…
I think I will call ahead next time and find out when they have barges coming through but it was still a fun trip 🙂
If we lived closer, the Lock would be a fun place to eat lunch and watch for boats.
They even have a picnic area right next to it.