Here are the books we used to study the eruption of Mount Vesuvius.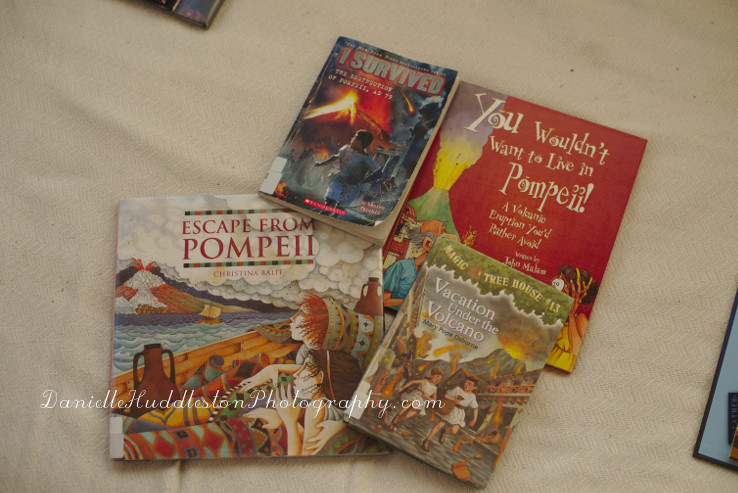 *This post contains Amazon Associate links
"Magic Tree House #13: Vacation Under the Volcano"
by Mary Pope Osborne
"I Survived #10: I Survived the Destruction of Pompeii, AD 79"
by Lauren Tarshis
"You Wouldn't Want to Live in Pompeii! A Volcanic Eruption You'd Rather Avoid"
by John Malam
"Escape from Pompeii"
by Christina Balit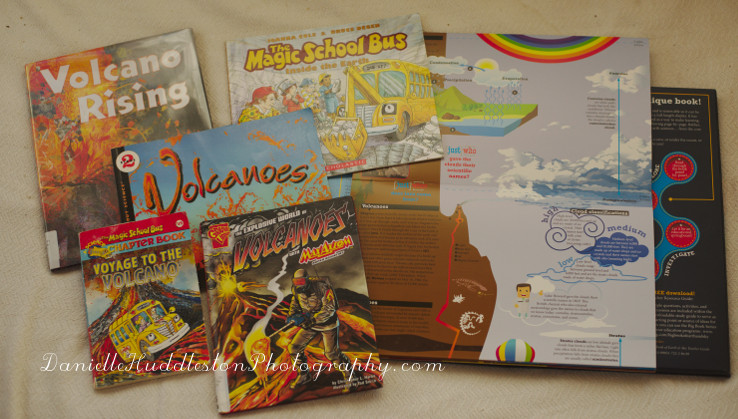 We studied Volcanoes along with learning about the Mount Vesuvius eruption.
Here are the books we used.
"The Magic School Bus Inside the Earth (Magic School Bus)"
by Joanna Cole
"The Magic School Bus Science Chapter Book #15: Voyage to the Volcano"
by Judith Stamper
"The Explosive World of Volcanoes with Max Axiom, Super Scientist (Graphic Science)"
by Christopher L. Harbo
"Big Book of Earth & Sky"
by Bodie Hodge
"Volcano Rising"
by Susan Swan
"Volcanoes (Let's-Read-and-Find-Out Science 2)"
by Franklin M. Branley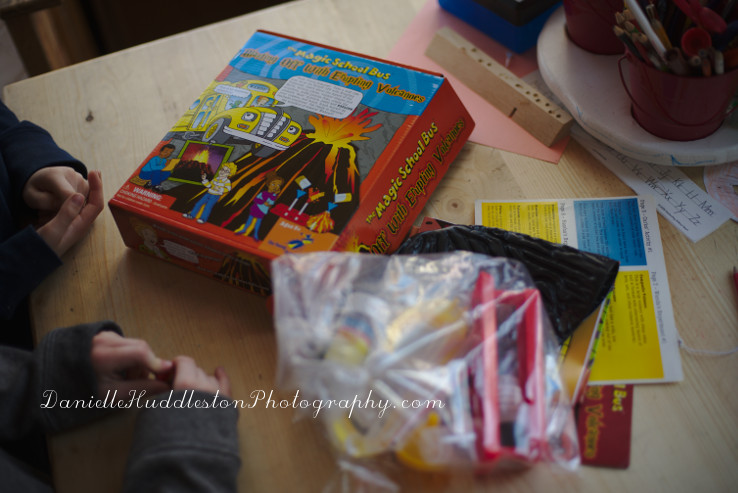 We also used a Magic School Bus Kit, The Magic School Bus -Blasting Off With Erupting Volcanoes.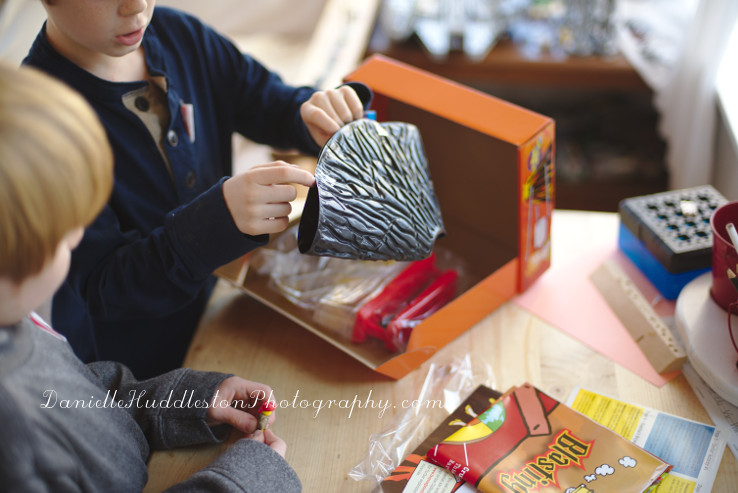 The boys got a lot out of the labelling the kit had them do!
I was really surprised by that. I thought they would get more out of the actual experiments.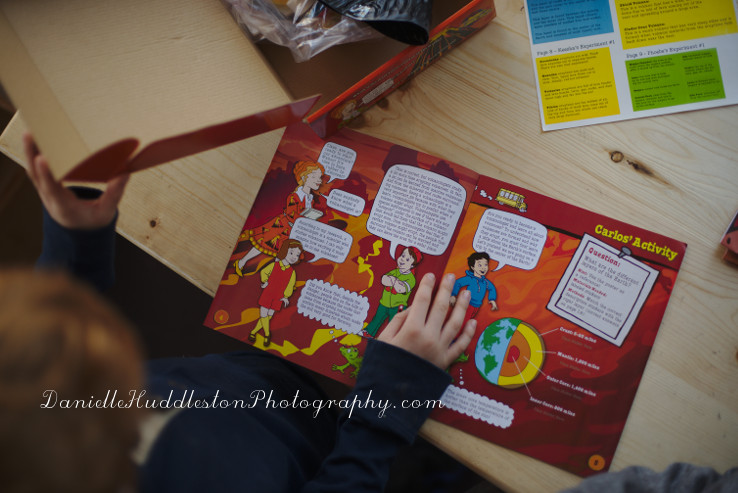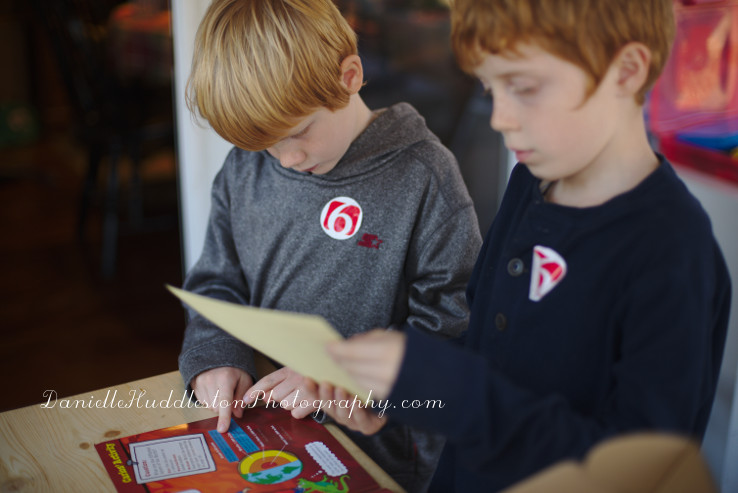 The were really interested in figuring out what types the different volcanoes we read about were.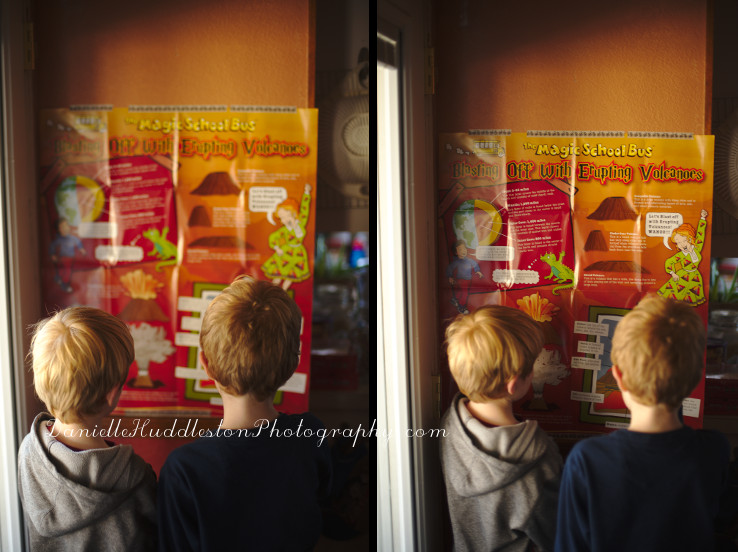 Sometimes I just never know what will interest them!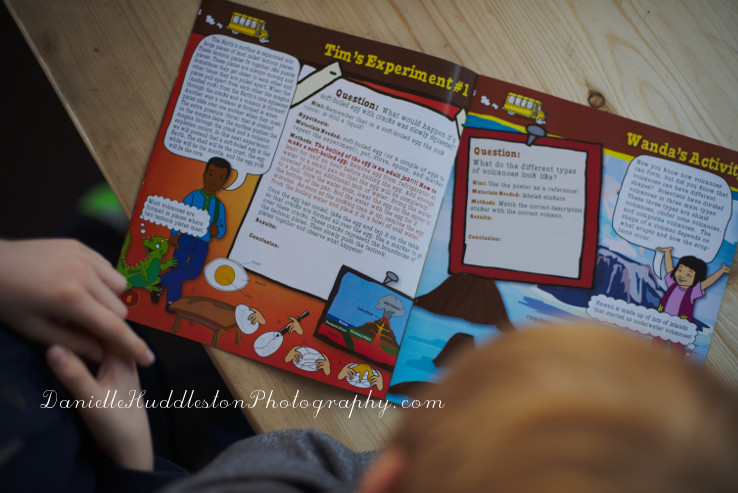 They liked this experiment showing how fault lines work.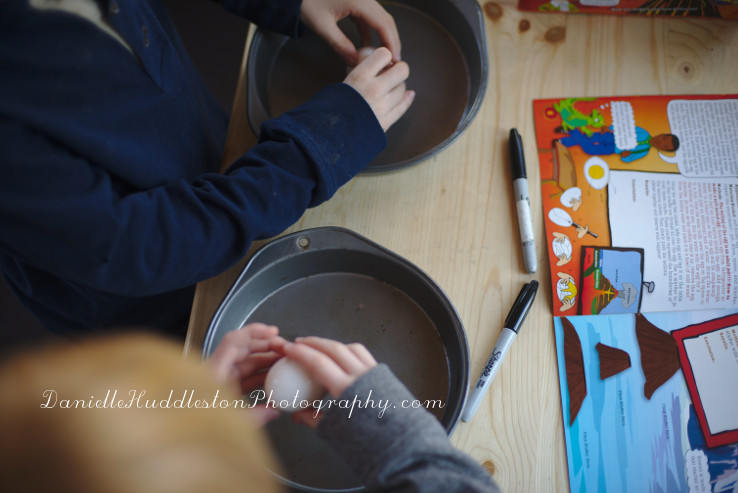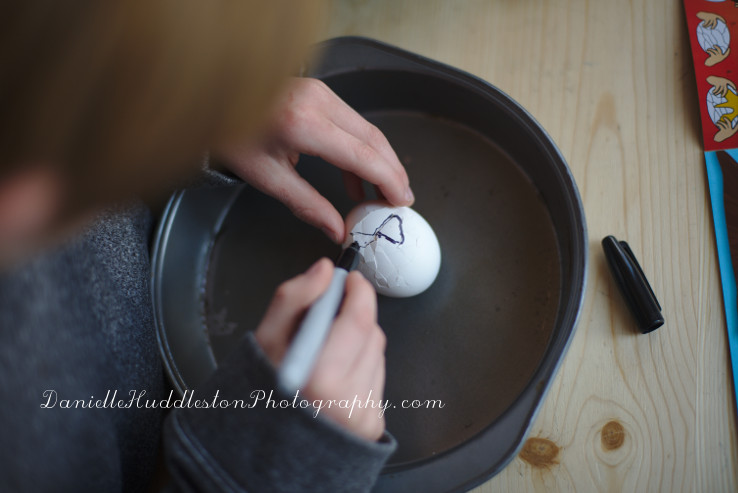 Drawing the fault lines on his "earth".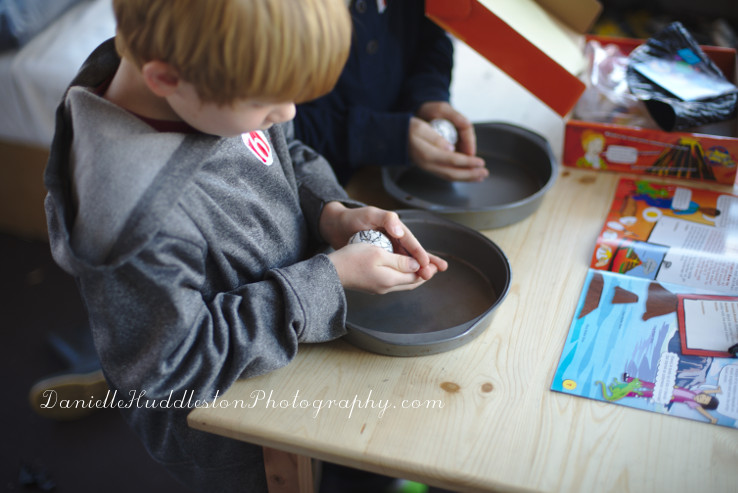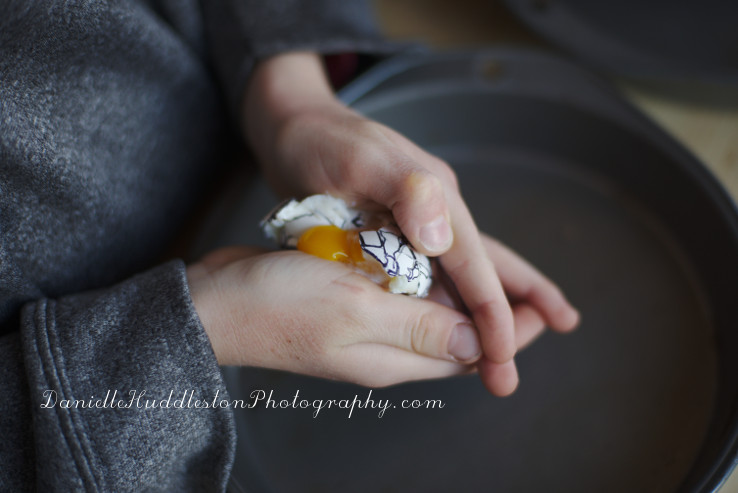 Hopefully our earth does not have to be squished for an eruption to take place…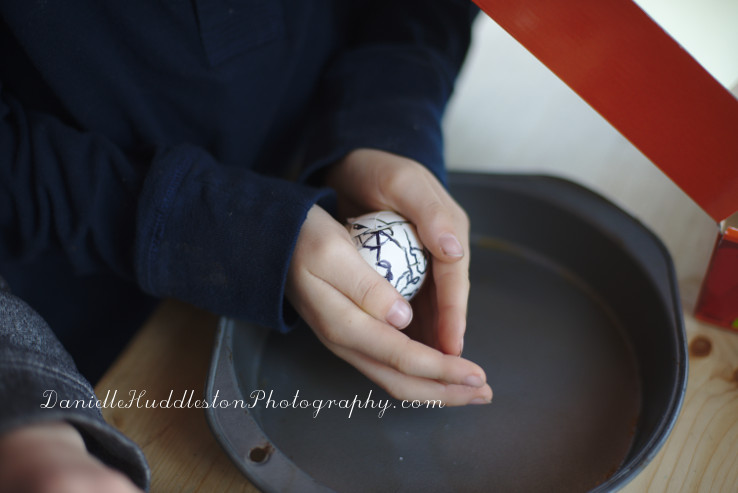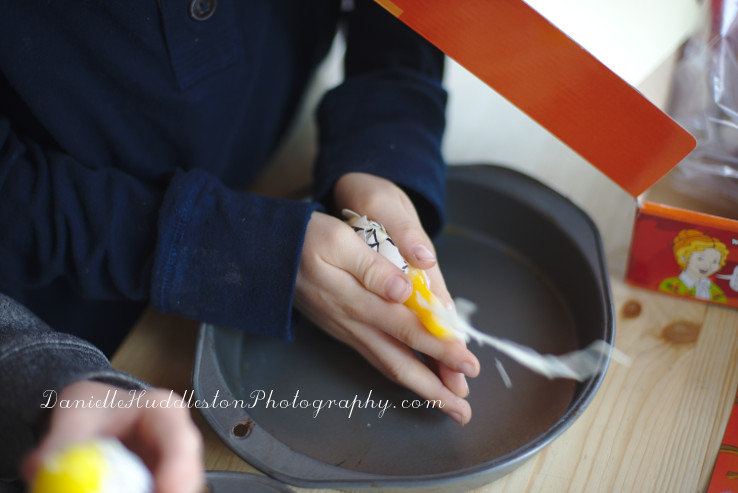 Total destruction.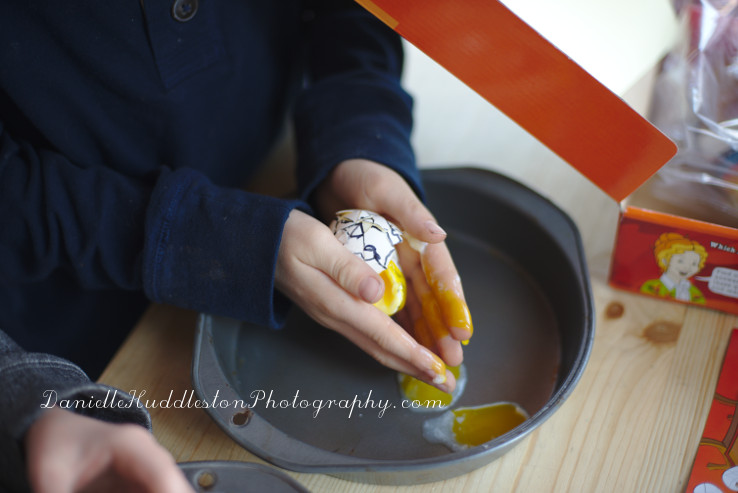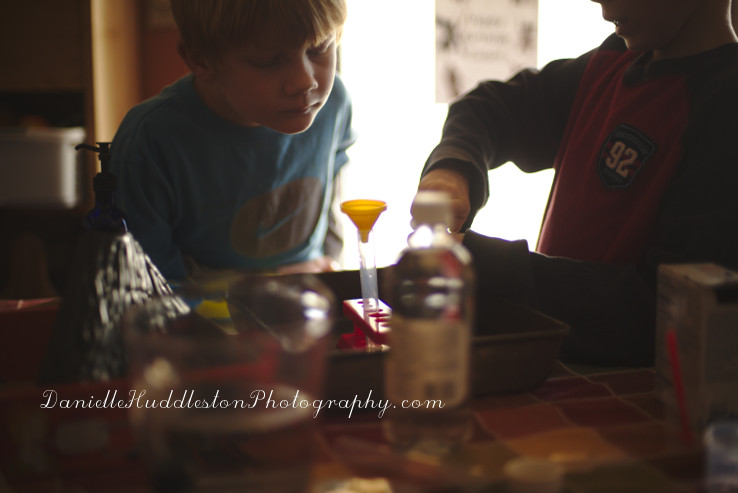 I was a little disappointed that most of the experiments had to do with baking soda reactions to different acids.
I guess it is the most kid friendly eruption but I felt like it did not have a lot to do with how an actual eruption takes place.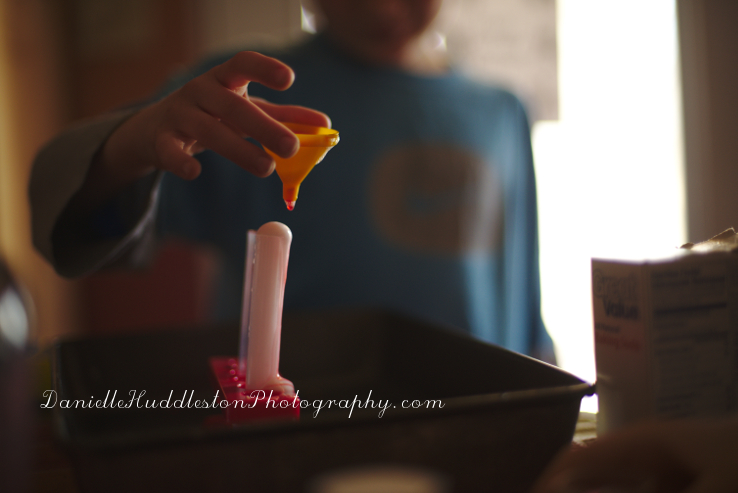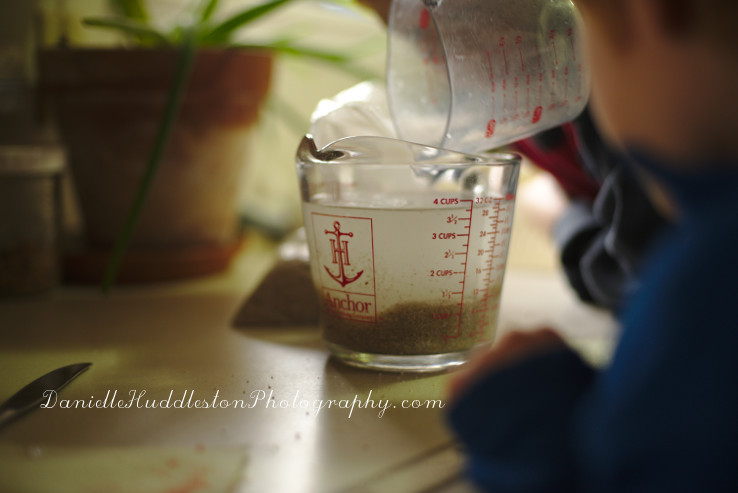 We decided to try out one I had found online a while ago, here.
Please buy the Corning Pyrex made for laboratory use for this experiment!
We used regular Microwave safe Pyrex and I think it was a horrible idea.
I read about it later and saw that it is not safe for stove tops!
Do not use it!
Yikes!
We will be buying this "Corning Pyrex 1000-600 Glass 600mL Graduated Low Form Griffin Beaker, 50mL Graduation Interval, with Double Scale"
before we try this again!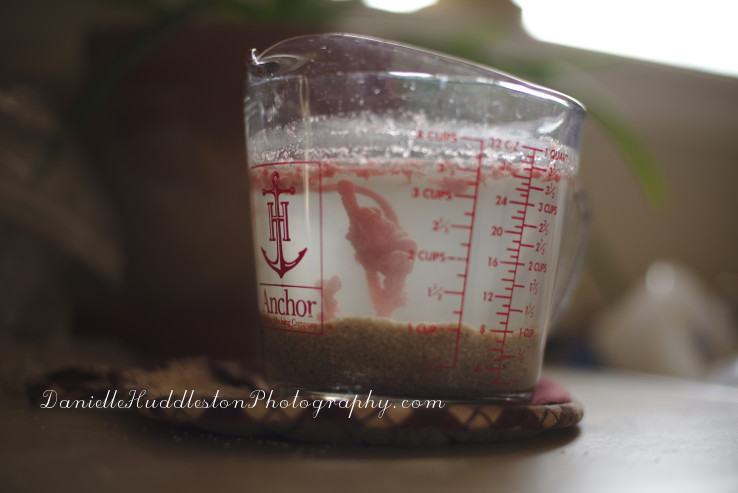 The wax works it's way up through the sand when it is heated.
Very cool.
We also watched Nova: Deadliest Volcanoes
and Pompeii – The Last Day
.
Deadliest Volcanoes was great! It even talked about Vesuvius and that fact it is actually a part of a super volcano!
That is crazy to see!
Pompeii: The Last Day was a little too intense for my 7&8yr old.
They ended up leaving because it was just too much for them.
I enjoyed it though and I think teenagers would find it interesting but it might be too sad for young kids.
It tried to give a story to the cast's of people and animals that they found from the eruption.
Both of these were available on Netflix when we did this study.
Tags: Ancient History, magic school bus, Mount Vesuvius, science, science experiments, science kit, volcano