We stopped at an Oklahoma State Park on the way to Dinosaur Valley State Park since the drive straight there was a bit long.
Especially since we leave Friday after Nick is done with work.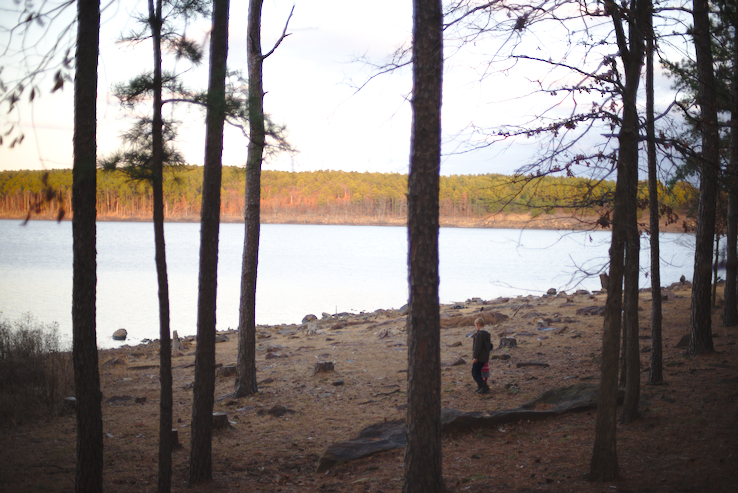 McGee State Park ended up being about halfway and was a beautiful surprise.
Pine forest, beautiful lake, and a lot of hiking nearby.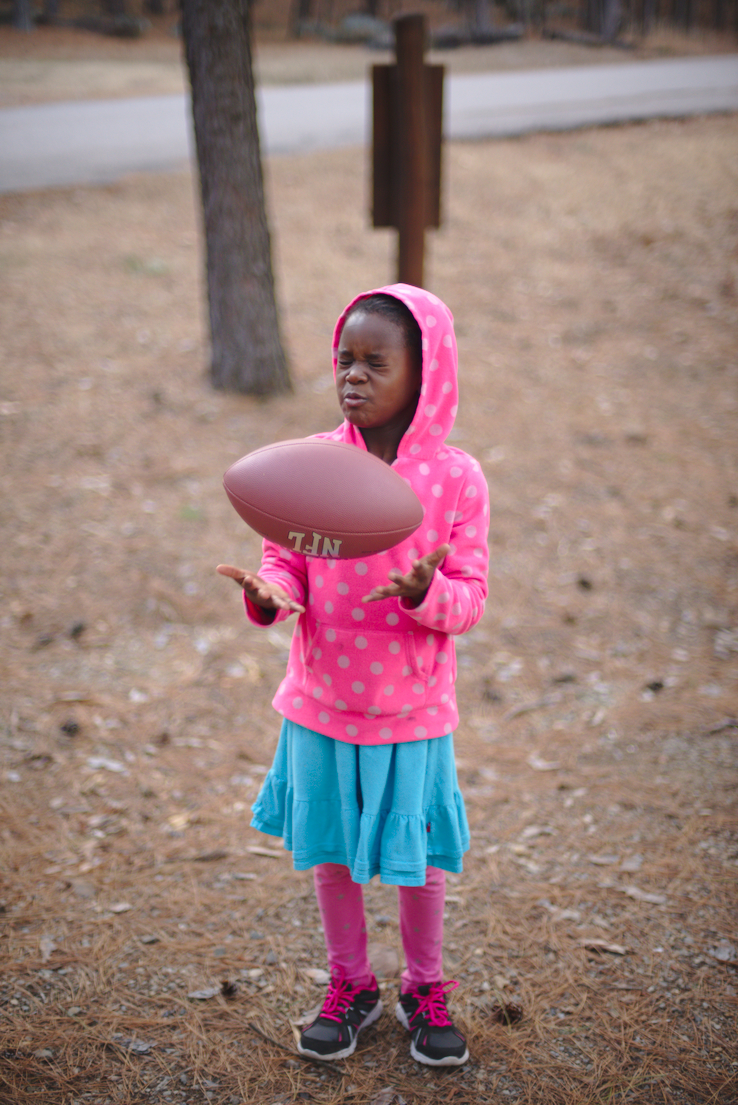 She might need to work on her catch.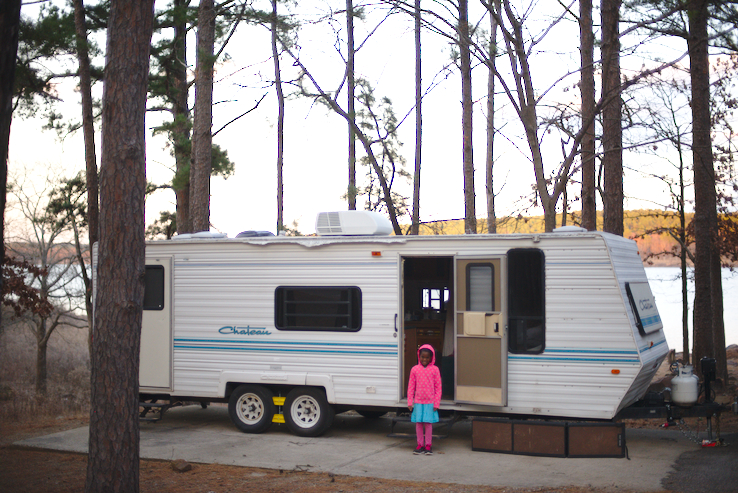 Home away from home.
The boys were determined to build a bridge to the big rock.
The McGee Creek State Park Natural Scenic Recreation Area is just north of the main park.
You have to get a permit to hike there though.
The permits are available at the office and it was a very easy process.
They do limit the number of permits they give out each day though so keep that in mind if you go during a busy time of the year.
It was pretty empty while we were there.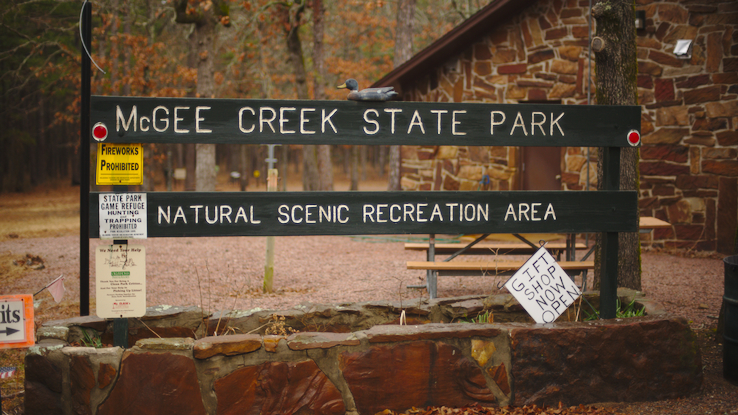 We did the nature trail first and it was a nice easy hike.
We also went on the west branch hike because they recommended it.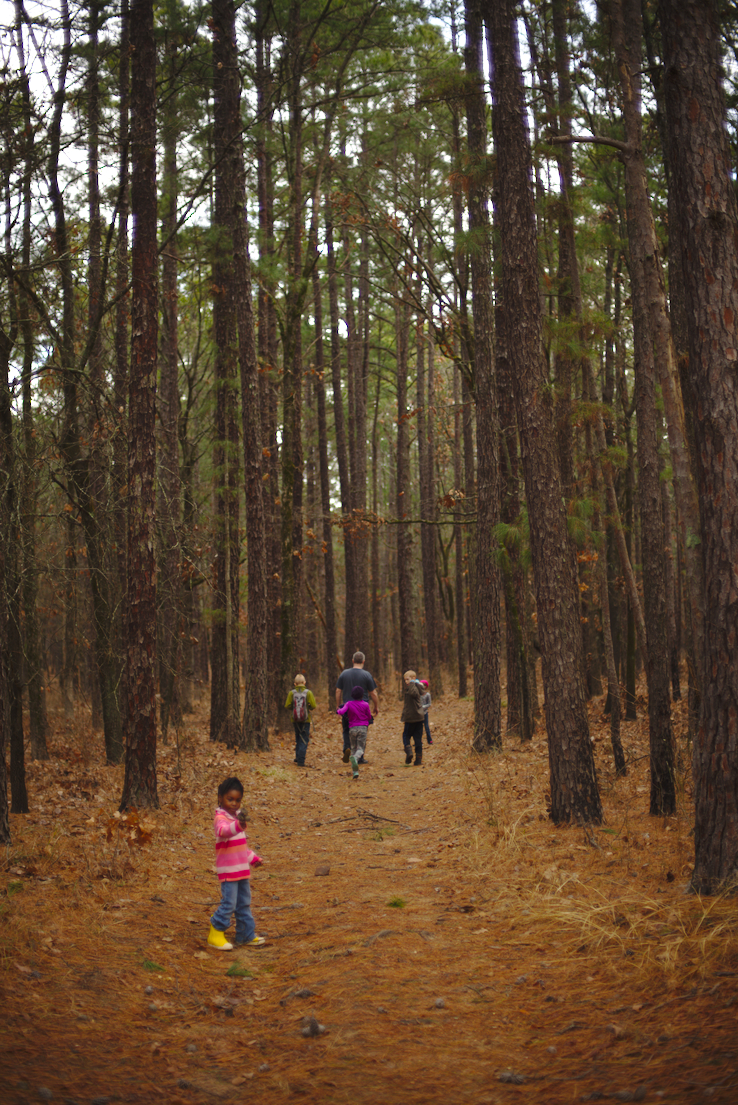 The boys were asking him questions about inventions almost the whole time.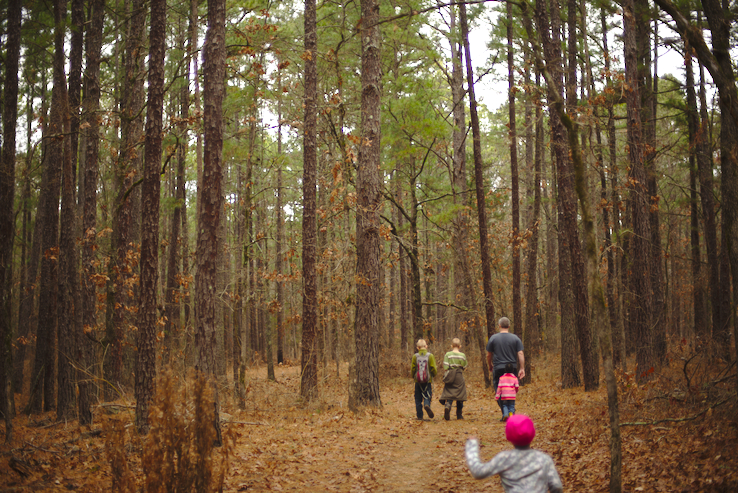 They have learned quickly that their dad is much better than I at helping them in that area.
The twins saw Nick blow a raspberry on Little Bit's cheek and insisted he do it to them.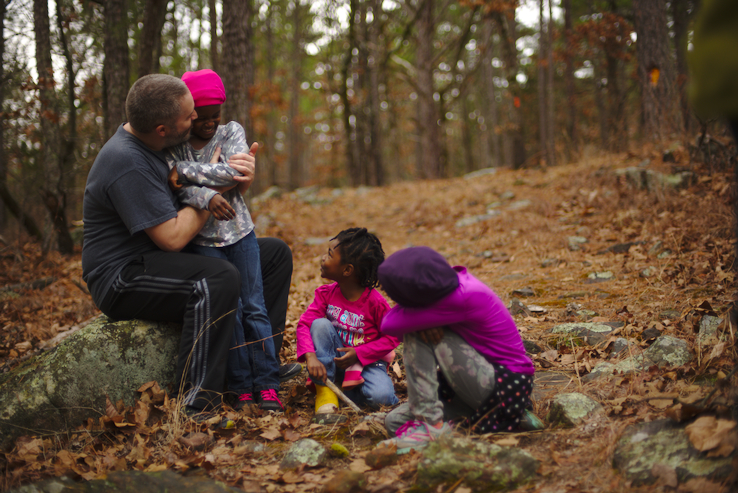 My kids are the best camera blockers ever…
Such adorable expressions.
We left after the hike to head to Dinosaur Valley.
I realized to late that we were supposed to leave right away to make it to the Creation Museum in Glen Rose before it closed!
Oops!
It was only going to be open on that day also so we missed it this trip!
My awesome planning landed us in Dallas at rush hour also…
I am glad I was not driving.
If I was driving we would have been pulling over and waiting for night to fall.
I don't like traffic.
Especially with a 30ft trailer…
A short video of our time there.
Tags: camper, camping, McGee Creek State Park, Oklahoma, Recreation Area, state park