My boys LOVE science experiments.
It is their favorite part of any school day.
They could do it all day!
I decided I needed to make a kid friendly science kit where they could mix crazy things up to their hearts content.
It would be their supplies just like they had their toys.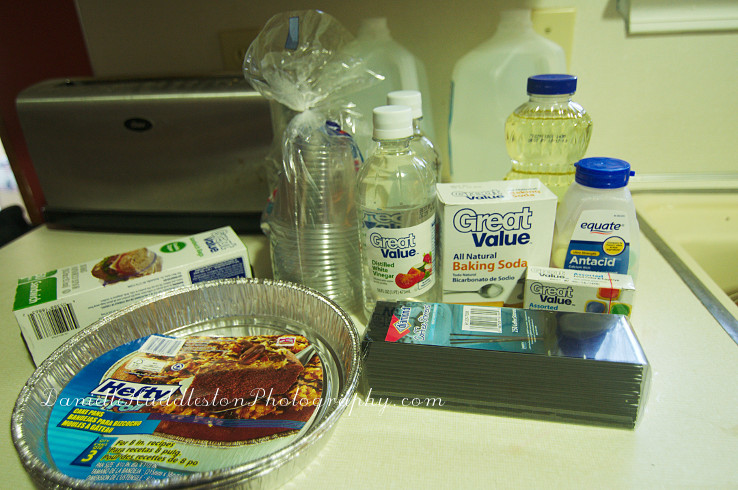 Here are some basics that I got to start them out.
Distilled White Vinegar
Baking Soda
Baking Oil
Antacid Tablets
Food Coloring (I decided to be brave)
Clear Plastic cups (to mix things in, clear so they can see the whole reaction)
Stir Sticks (I just used coffee sticks, they work great)
Disposable baking tray (to catch the overflow)
Sandwich bags (I thought these would be good for mixing powders but the boys have not used them so I am not sure you need these)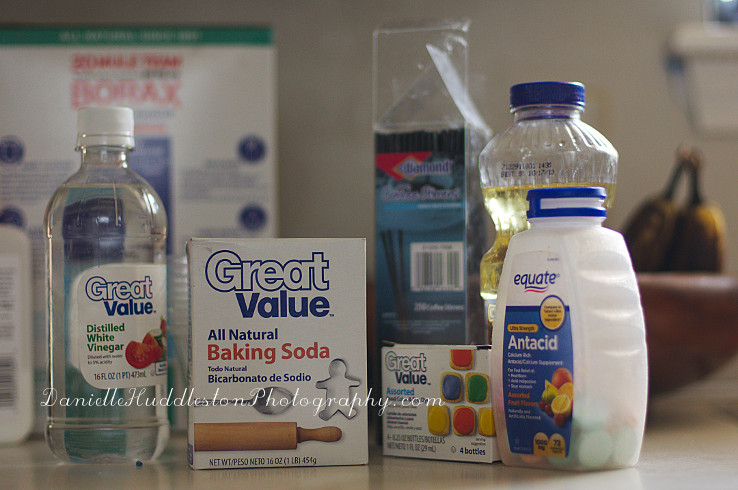 I put all of these things in nice plastic (washable) baskets in a washable (indestructible) space.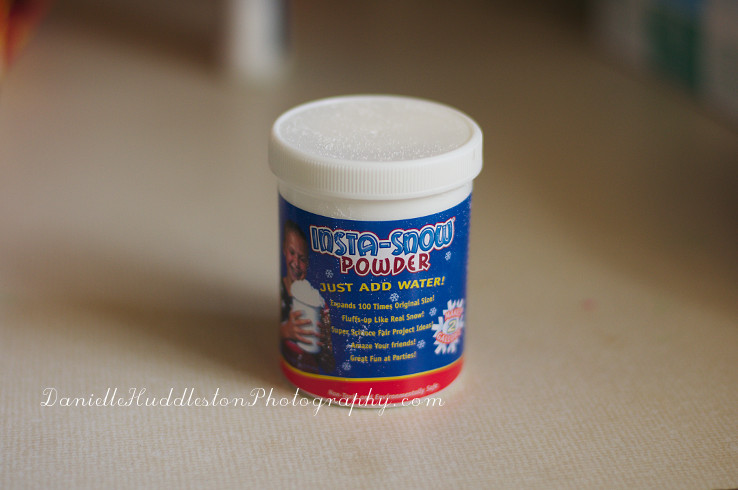 I like to throw in some fun stuff every once in a while.
Instant Snow
Magnets
Growing Pills (those little sponges that grow in water)
I bought them some little vials of instant snow and they LOVED them so their Grandma bought them more for Christmas!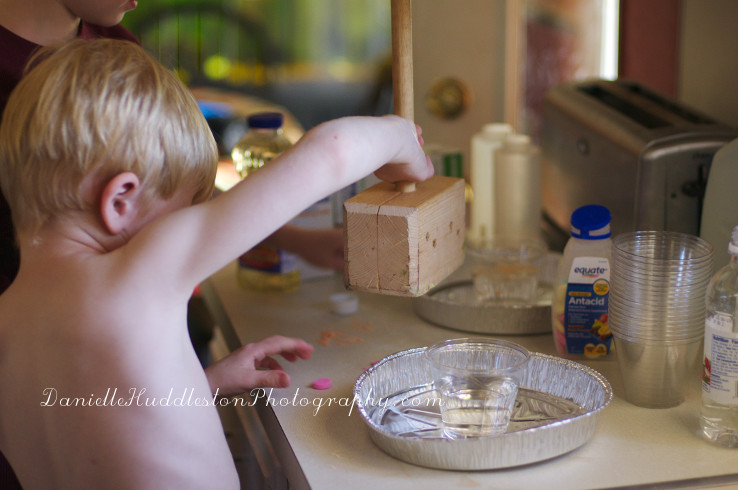 Smashing the Antacids with Thor's hammer…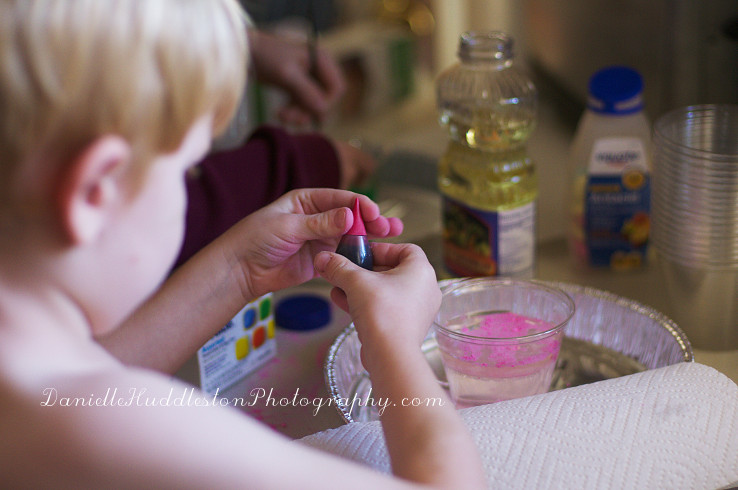 Food coloring!!!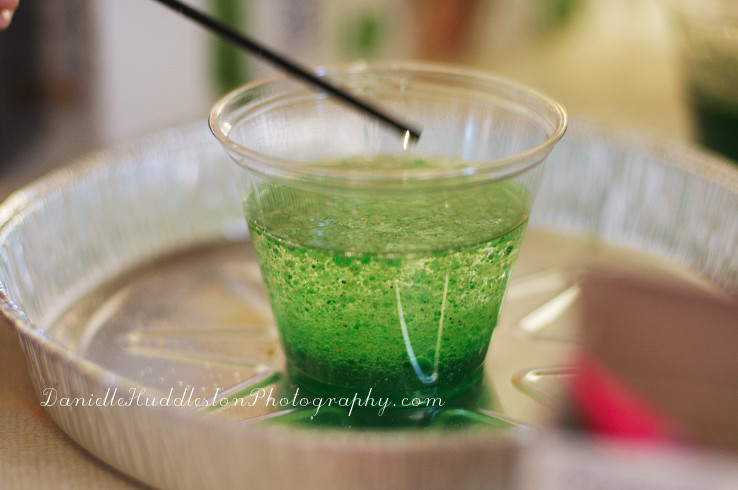 Beautiful!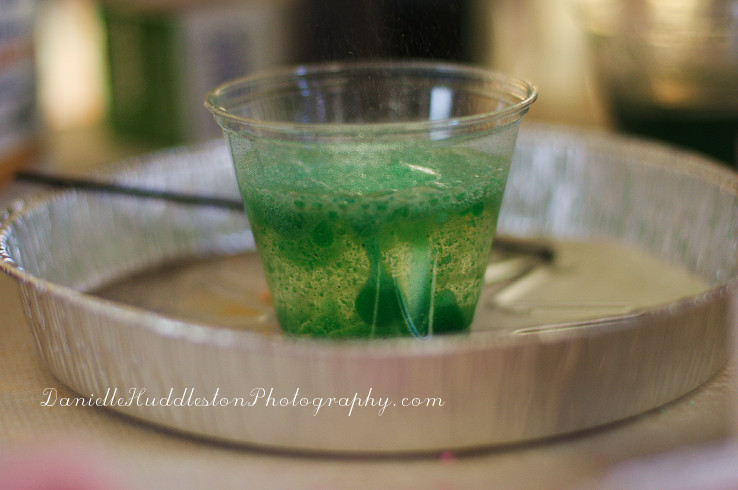 They loved thinking up things on their own with no directions!
This one turned out really well!
My boys no heat Lava Lamp:
Fill a clear glass 3/4 full of oil 1/4 with vinegar.
Add Antacid Tablets and Food coloring.
Then lastly add baking soda and watch your ingredients react!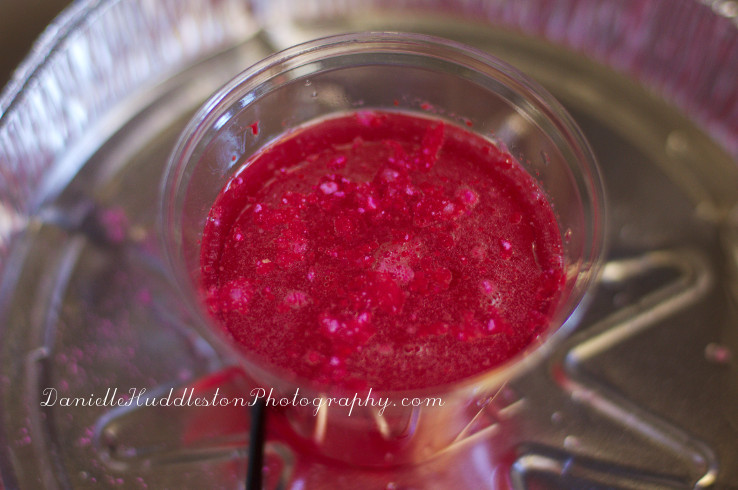 Although my boys do love making up their own special recipes we have done a lot of experiments together with directions so they have a ideal of what to do.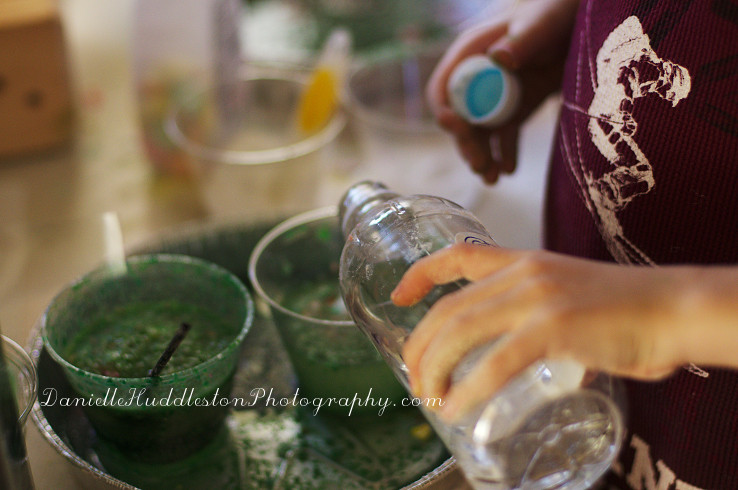 The best thing I did was by little bottles of oil and vinegar!
They use a whole bottle in one day!
I refill with bigger bottles.
They really need a smaller box or a new small container for the baking soda because they tend to use a lot of it and get the box all wet.
I think I will be putting their baking soda in a glass or plastic container soon.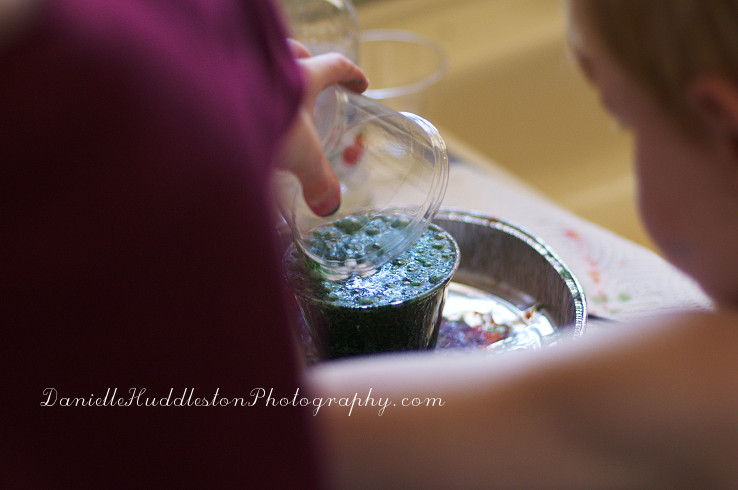 The other night they spent over an hour in their "lab" (the laundry room, I had it in the kitchen before that) creating.
They really thrive with all of the control they have over their experiments!
If you have a curious little one get them supplies, put them in a easily cleaned up space, and let them go!
Tags: experiments, my boys, school, science