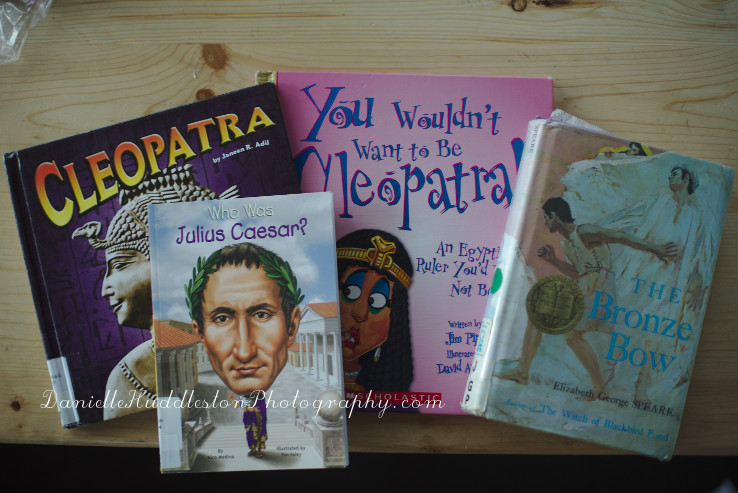 Cleopatra can be a hard subject to broach with kids.
"You wouldn't want to be Cleopatra!" was a big hit, just like the others in this series.
The other book on Cleopatra was filled with information but was too dry to interest them right now so I did not push it.
My boys really like the "Who Was…" series so they both read "Who Was Julius Caeser?" without any prompting from me.
My oldest had also read "The Eagles have Flown" by Joanne S. Williamson and really liked it.
It is about a servant in Brutus' household during the time of Julius Caseser and introduces a lot of important historical figures of that time.
We also watched "Cleopatra's Alexandria" on Amazon Prime.
"The Bronze Bow." by Elizabeth George Speare follows a Jewish boy in the time of Christ.
I had both boys read it and the both seemed to get a lot out of it.
I only became interested in history after I read some really good historical fiction so I try to have the boys read a lot of historical fiction to go with what we are learning about.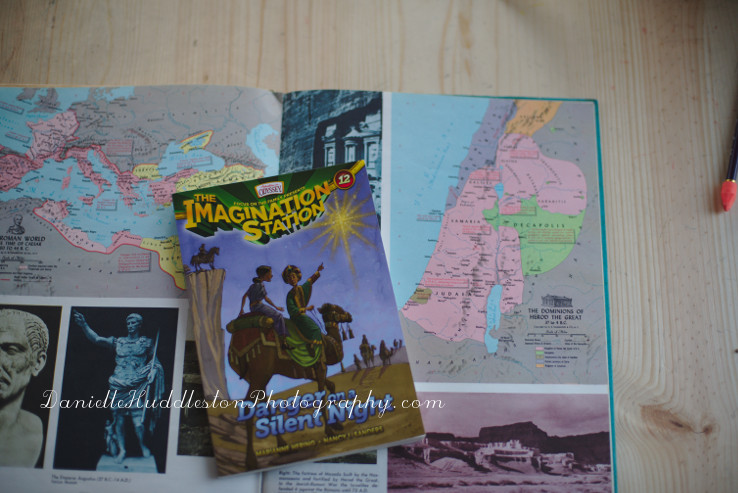 "Danger on a Silent Night" by the Imagination Station is an easier read that is a great intro into the birth of Christ.
We used a Bible Atlas to see what Israel looked like during that time.
We also read the biblical account of the birth of Christ during this study.
As well as reading this two online bios on Herod, here and here.
I was pretty excited to have our study land right before Christmas break!
Do you like historical fiction?
Tags: Ancient History, bible history, Jesus Christ