"On November 27, 1868, Lt. Colonel George Armstrong Custer led the 7th U.S. Cavalry on a surprise dawn attack on a Cheyenne village led by Peace Chief Black Kettle." (from the Washita Battlefield website)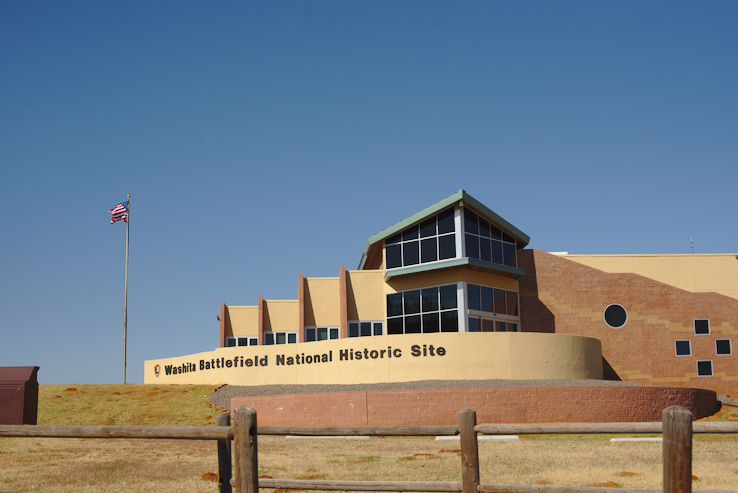 There is a small museum that helps you understand the importance of the area and what happened there.
Short walk near the visitor center that has a lot of information on the area.
A couple miles from the visitor center is the battlefield site.
There is a walking tour that you can take on the battlefield.
I highly recommend it.
There is nothing like reading the history as you walk in the same place it happened.
This space feels sacred.
If you want a quiet moment to reflect this is the place to do it.
Some of our history is sad but I want to learn that also.